Serve those who know the experience of being poor and needy!
At St. Francis Parish, our food drives, homeless shelters, tax preparation and the Giving Tree at Christmas, are projects established and maintained by our parish St. Vincent Service Ministry.  Come and Join Us!  For more information contact Scott Wright, Director of Parish Service + Justice Ministry Office, at swright@stfrancisa2.org or 734-821-2121.
Financial Donations may be made to our St. Vincent Service Ministry at St. Francis Parish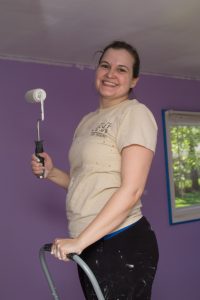 Donations of any Items: Car Donations, Furniture, Appliances, Electronics, Religious Items, Clothes, Coats, Medical Equipment, Hearing Aids, Eye Glasses, Food and Leftovers from a Meal, etc…
Essential Human and Emergency Services List:  Assistance – Meet Needs, Help for the Needy, Shelter, Food & Meals, Pregnancy, Child Care, Healing After Abortion, Mental Health & Grief Support, Legal Services, Non-Medical – Private Duty Home Care Services, Transportation, Clothing, Funerals & Burials, Counseling Assistance, Financial Assistance, & Money Management. Get started by calling our congregational network at Friends In Deed 734-484-4357, Mon-Fri 9:30-Noon.
Volunteer at Emergency Food Program

Serve a Meal to the Hungry!    (Also,  Thanksgiving & Christmas Opportunities)
Food Drives – Help Deliver Food
Christmas Party for Foundations Pre-school
Advent Giving Tree & Regift Box
Shelter for People Who Are Homeless 
Donate a Day – a Saturday in April each year, yard work &
window washing.   (And, Donate a Day Thank You!)
Volunteer to Help With Tax Forms!   –  Get Help With Your Taxes      (And, Tax Thank You!)
Additional Service Opportunities
St. Vincent Service Committee Chair Position Description
Questions? Contact   justice@stfrancisa2.org  or 734-821-2121.
We keep our blog with photos at: http://service4justice.blogspot.com/