All men, from every stage of life, are invited to join the Men's Ministry!
Come learn, share, and grow in your faith through prayer, talks and fellowship!
---
Join us for one of our Upcoming Events: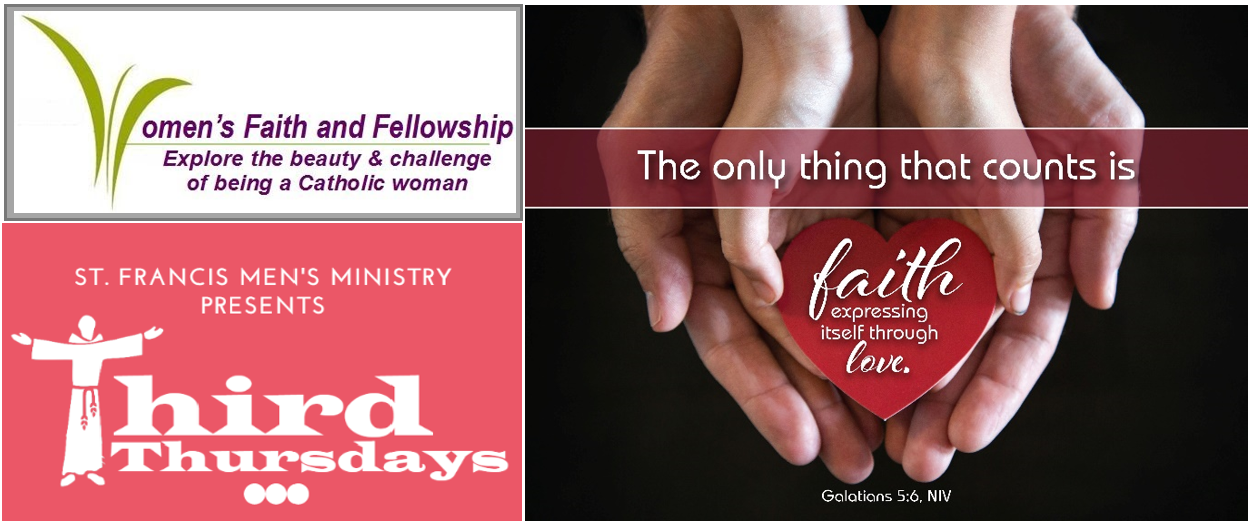 Going Beyond a Valentine's Card
Thursday, Feb. 20
6:30 pm (church) Evening Prayer; 7 pm (PAC) Dinner, Talk & Testimonies
The Women's Faith & Fellowship and Men's Ministry are teaming up for a great event. We invite all men and women: married, single, religious vocation, and those still discerning to come! We'll start together with Evening Prayer in church, followed in the PAC by dinner, a talk and shared testimonies by fellow parishioners. From Scripture and Catholic understanding, Dcn. Gene will speak on Christian love—what it is and how it's so much richer and deeper than what our culture tells us that love is. Then, we'll listen to testimonies of men and women within our parish on their own journey of faith, and how their vocation has enriched both their faith life and understanding of self-sacrificial love.
"God is love, and whoever remains in love remains in God and God in him." 1 John 4:16
---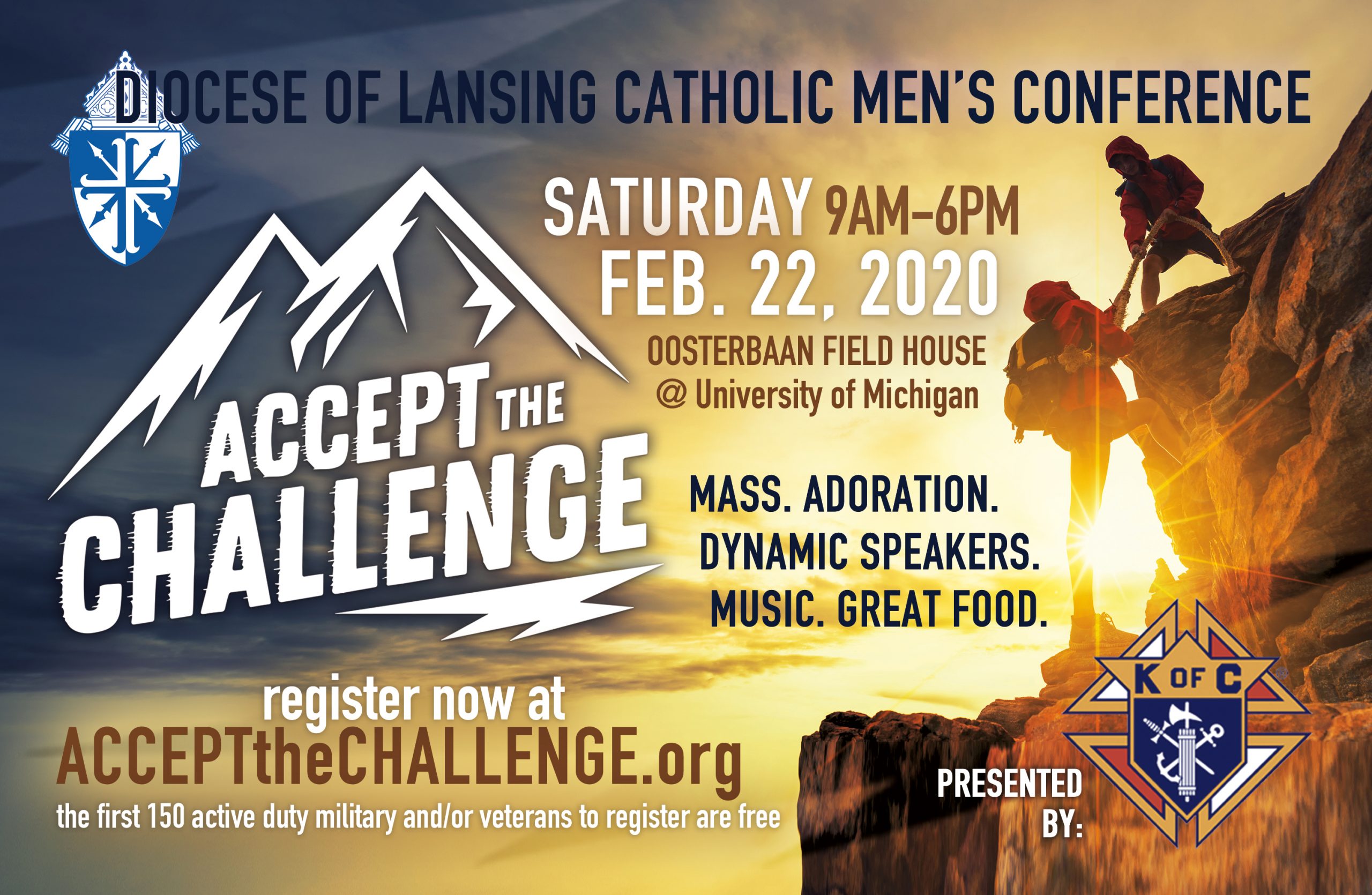 ---
---

Runs 13 weeks: Saturday, September 14-December 14 (skip week of Thanksgiving)
Saturday Morning Schedule:
7:00 – 7:30 am- Light breakfast and fellowship.
7:30 – 8:00 am- Video from TMIY program
8:00 – 8:30 am- Small group sharing.
LOCATION: Parish Activities Center (P.A.C.)
CONTACT: Mike Smith msmith@stfrancisaa.org
For more info about the "That Man is You" program, visit: paradisusdei.org/that-man-is-you/
Start your day off right and be home in time to make breakfast for the family!
---
---
---
The St. Francis Men's Ministry exists to join men more fully each day in the mission of the Holy Spirit, by equipping them to live as disciples of Jesus Christ and to demonstrate the love of the Father through word and deed to a world in need.
---