---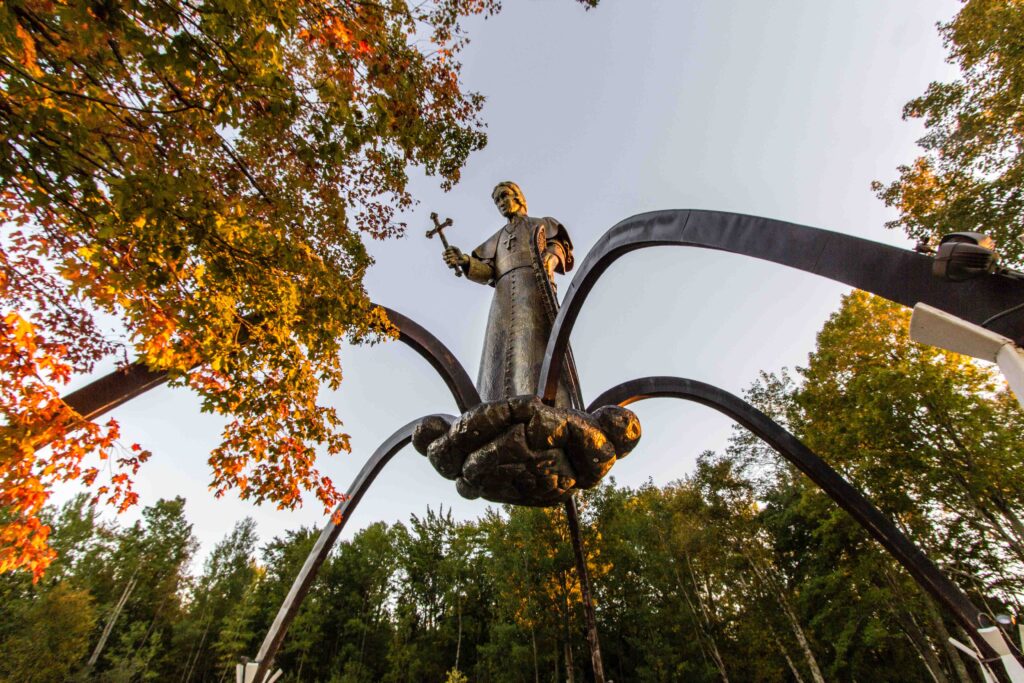 Sign up Here & Join Fr. James Conlon on Pilgrimage 4 days and 3 nights, Monday-Thursday, JUNE 12-15, 2023, and Explore the Life & Labors of Venerable Bishop Baraga in Michigan's Majestic Upper Peninsula
Imagine bright golds, brilliant oranges, and deep reds as fall glows with the glory of God's creation in the Upper Peninsula. We'll visit the shrine in L'Anse and explore Bishop Baraga's life & labors in Marquette and surrounding areas. We'll spend time together at the majestic sites of pictured rocks and the clear waters of Kitch-iti-kipi (Ojibwe for Mirror of Heaven). We'll have Mass daily with times of spiritual retreat and refreshment led by our pastor, Fr. James Conlon.
We leave by bus Monday, JUNE 12, 2023 and return Thursday, JUNE 15, 2023. The price includes private charter bus transportation, lodging, 5 lunch or dinner meals (3 are on your own, breakfast is included in the hotel or on your own), and all entrance fees, church stipends and bus gratuities. Our pilgrimages are designed to just cover our costs-no profits are made-so that our pilgrimages can be more affordable. Our price is $1250/person or $2100/couple (sharing one room). Call for family rates or for payment in installments.
For more information, please contact us at ward@stfrancisa2.org (734-476-5640) or swright@stfrancisa2.org (734-821-2121).
---
______
---
---
---
---
---
---
---
---
Vatican Instruction on Pilgrimages
Vatican Instruction on the Parish and… Parish pilgrimages to various Shrines are precious instruments that can serve to strengthen fraternal communion, openness and welcome upon return to the Parish[33].
31. A Shrine, then, is analogous to a Parish in that it encompasses all the characteristics and services that ought to be found in the parish community, as it represents for the faithful the desired goal of their interior searching and a place where they can encounter the merciful face of Christ in a welcoming Church.
Frequenting Shrines can help the faithful rediscover their being "anointed by the Holy One" (1 Jn 2:20), that is to say their baptismal consecration. At such places, one learns to celebrate with fervour the mysterious presence of God in the midst his people in the liturgy, in the beauty of the evangelizing mission of the baptized, and in the call to exercise charity in daily life[34].
---
---
St. Francis of Assisi Catholic Parish, 2150 Frieze Ave., Ann Arbor, MI 48104.