Jan 8, 2019: FEEDBACK SURVEY:  AUDIENCE   – Plus PHOTOS
"All films were interesting and informative."
"I got a little more understanding of how much resistance there is to racial progress."
"Optimism that St. Francis is tackling this issue!"
"I loved the experiment/experience of the last film and would like to pass this on to groups I engage with in the community."
"Look forward to other classes and checking out reference."
---
Open Wide Our Hearts: The Enduring Call to Love, a Pastoral Letter Against Racism
An Introduction
 …  On November 14, 2018, the U.S. Conference of Catholic Bishops approved its 

most recent statement against racism.  

It 

calls for "a genuine conversion of the heart…that will compel change." It understands that "when we start to see some people as "them"…we fail to love."  We are challenged "to walk humbly with God," "opening doorways where once only walls stood." Walls in our hearts, our communities, our Church.

Our St. Francis Parish Racial Justice Subcommittee of the Peace & Justice Committee invites you to join us in January, as we walk humbly and learn more about racism.  Come for one or all dates.  RSVP here. 
While your RSVP is not required, your signing-up helps us welcome you.
Racial Justice Film and Discussion Series
Tuesdays in the School Classroom 5B, 7:00 – 8:30
Jan 8, 2019
–  Short films from Brave New Films
"40 Strangers, 50 Questions" – Are we a really divided country, or do we have more in common than we realize?
Racial Justice Series  – Explores how Black Americans experience racial bias
In the following weeks, we will view the documentary, "RACE – The Power of an Illusion"
Jan 15, 2019

– The Difference Between Us (Biology of Race)

Jan 22, 2019

– The Story We Tell (Sociology of Race)

Jan 29, 2019

– The House We Live In (Politics of Race)
---
---
Ten years ago (August 17, 2008), Pope Benedict XVI "warned that racism is alive in modern society, and urged the Church to overcome all forms of racial intolerance." We at St. Francis of Assisi, Ann Arbor heed his call. Our parish is developing several initiatives to support our pastor, Fr. James, and our bishop along with the Diocese of Lansing Task Force on Race and Catholic Schools.
"I pray that this task force is a positive step toward bringing many people of good will together on the issue [of racism] that is dividing some of our Catholic school communities. May God bless you all."   + Bishop Earl Boyea
Diocese of Lansing news updates:
October 26, 2018,  Bishop Boyea – Task Force, Race and Catholic schools.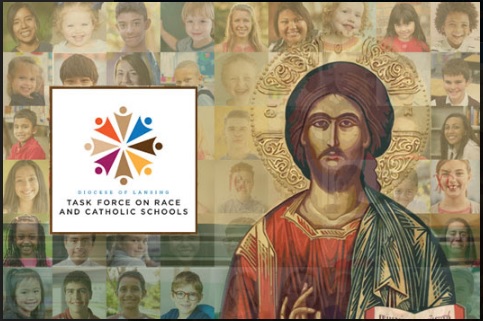 October 27, 2018,  "To our brothers and sisters of the Jewish community, we stand with you."
---
Pope urges church to help overcome racism | National …
www.ncronline.org
VATICAN CITY — Pope Benedict XVI warned that racism is alive in modern society, and he urged the church to help overcome all forms of racial intolerance.He said racism today is often tied to economic and social problems.
---

---
St. Francis Peace & Justice Committee is also recommending the film, "Me the Other". Watch here for more details to come.     This – Me, the "Other" – Trailer – is a super interesting movie on racism, and a diverse group of students living in Washtenaw County in Southeast Michigan.  See: https://metheotherfilm.com/
My life's PURPOSE is to love as Jesus, to dialog with "the Other."
---
Related Materials & Resources: links to learn more about the Church's official positions.
Vatican:
http://www.vatican.va/archive/ccc_css/archive/catechism/p3s1c2a3.htm
US Bishops

http://usccb.org/racism
http://www.usccb.org/issues-and-action/cultural-diversity/african-american/brothers-and-sisters-to-us.cfm
http://www.usccb.org/issues-and-action/human-life-and-dignity/racism/index.cfm
Diocese of Lansing:
https://www.dioceseoflansing.org/news/diocese-lansing-forms-task-force-race-and-catholic-schools
https://www.dioceseoflansing.org/outreach-ministry/multicultural-ministry
---
---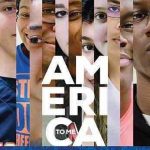 America To Me:     Sign up here to receive information about the campaign, including early access to the "America To Me Community Conversation Guide" with tools to help you lead a watch party and host candid conversations about race and equity.
America To Me | Participant Media
https://www.participantmedia.com/film/america-me
www.participantmedia.com
---
Francis of Assisi Parish Peace and Justice Committee has some understanding of the following matters:
• How do our attitudes affect how we address racial issues?
• How does our "position" in our society affect (1) how we view other races and (2) how we interact with other races.
• How might we involve others (who may hold somewhat different views than we do on the topic) to consider the two previous questions?
---
Jan 8, 2019: FEEDBACK SURVEY:  AUDIENCE   – Plus PHOTOS
Contacts: Scott Wright & Michelle Eiden, Subcommittee on Racial Justice, Peace and Justice Committee at St. Francis of Assisi Parish, Ann Arbor.
---
–