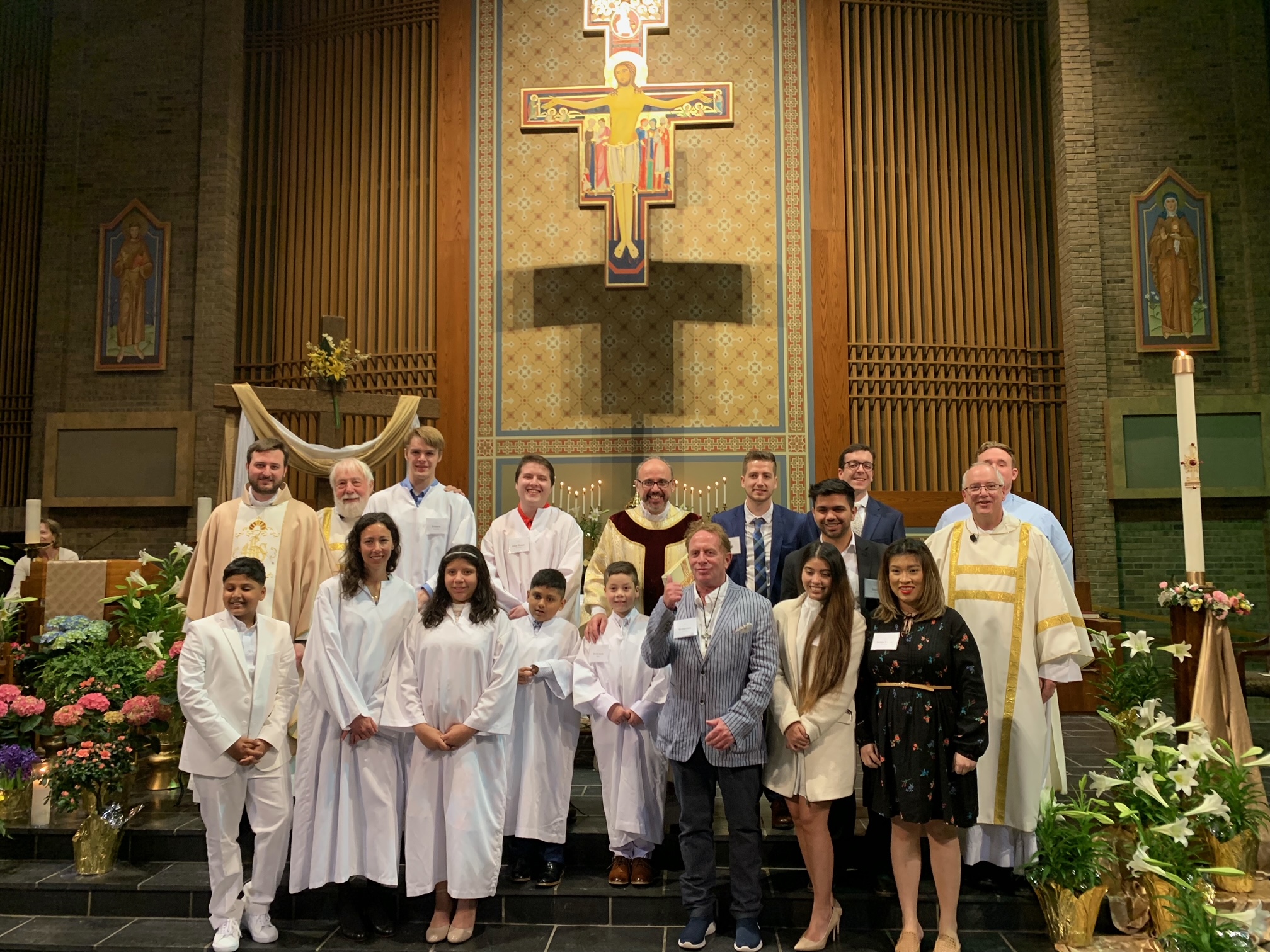 Every year at the Easter Vigil celebration, we welcome new members into the Catholic Church through the Order of Christian Initiation of Adults (OCIA).  The Easter celebration provides the perfect backdrop for candidates to be initiated into the Church by receiving the Sacraments among the assembly.
We extend to you this invitation to be received into full communion into the Catholic Church. For many people who have and who continue to participate with us, OCIA at St. Francis has been a positive and grace-filling experience toward a life of ongoing conversion and discipleship.
The process is open to those who have never been baptized, have been baptized in another Christian faith, have been baptized Catholic but have not completed full initiation into the Church through Confirmation and/or the Eucharist, and those who would like to explore Roman Catholicism but make no commitment at this time.
OCIA is not a program or a class in Catholic catechism, but rather a process of discerning and ritualizing stages of gradual conversion that takes place within the community of the faithful. The process is about a relationship over time with both God and the Catholic community and it has no time frame.  Although we organize our faith formation activities around a calendar, conversion occurs in God's time, not ours.
Future catechumens, candidates, and sponsors are encouraged to browse to get an overview of the journey of conversion and answers to frequently asked questions (FAQs). We encourage you to contact us to further explore benefits and steps for you to grow your Catholic experience with us.
If you would like to be contacted or have any questions or comments fill out the OCIA Inquiry Contact Form. For more information, contact Kelly Hernandez at khernandez [@] stfrancisa2.org