---

Vision: We are Catholic women in all stages of life discovering what God is calling us to do. Through prayer, fellowship, and study, we strive to grow in our relationship with Christ and one
---

In The Creed, a new film series blending both documentary footage and dynamic talks, Bishop Robert Barron guides viewers into the depths of the Nicene Creed, a fourth-century statement of faith that has profoundly influenced both Eastern and Western spirituality, theology, and liturgy.
Come deepen your understand of the Creed, the profession of our faith declared each Sunday at Mass.
Meets on Thursdays Nov. 4, 11, 18, Dec. 2, 6, and 16 from 6:30-8 pm via Zoom
(link will be shared after registration)
Meets on Thursdays Nov. 4, 11, 18, Dec. 2, 6, and 16 from 7-8:30 pm in the school library
"This is the faith of the Church. We are proud to profess it in Christ Jesus our Lord."
---
---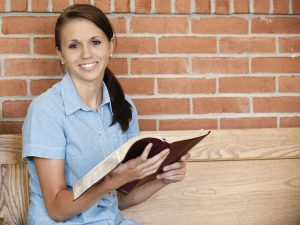 Small Group for Women
Join us every Fall and Lent for a Small Faith Sharing Group especially designed for women. Come enrich your faith through reading and discussion with other women from all walks of life. For more information on our Faith Sharing Groups, click: Advent and Lenten Small Group or contact Kelly Hernandez at khernandez@stfrancisa2.org or 734-821-2122.