Vision: We are Catholic women in all stages of life discovering what God is calling us to do. Through prayer, fellowship, and study, we strive to grow in our relationship with Christ and one
***
Join us Sunday, Sept. 8th at 2 pm in the PAC
Lucy Ann Lance of the
Lucy Ann Lance Radio Show
, and fellow parishioner, will join us for an afternoon of prayer and fun, as she interviews our new associate pastor, Fr. Tony. Come join us as we hear of Fr. Tony's journey of faith and call to the priesthood. Fr. Tony will also offer a special blessing for all the women.
Soup and Salad lunch will be served. 
***
---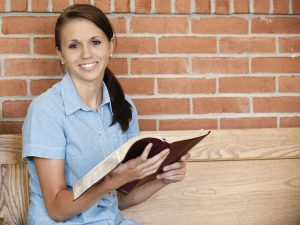 Small Group for Women
SIGN UP FOR ADVENT SMALL GROUP
Join us every Fall and Lent for a Small Faith Sharing Group especially designed for women. Come enrich your faith through reading and discussion with other women from all walks of life. For more information on our Faith Sharing Groups, click: Advent and Lenten Small Group or contact Kelly Hernandez at khernandez@stfrancisa2.org or 734-821-2122.