Vision: We are Catholic women in all stages of life discovering what God is calling us to do. Through prayer, fellowship, and study, we strive to grow in our relationship with Christ and one another.
Our theme for this year is: "Living a Grace-Filled Life, Finding God in the Ordinary."

In order to respond to our Lord's request to live out the Gospel through the Works of Mercy, in lieu of bringing treats to share, we invite you to bring a small donated item for the various charities and ministries that we will be supporting. More details on signups.
JOIN US:
Thursday, Feb. 21st
6:30 pm (church) Evening Prayer (combined with Men's Ministry)
7:00 pm (choir room) Refreshments
7:15 pm (chapel) Talk "Growing in Love of God" with Janene Ternes
"Growing in Love of God"
"Rest is in Him alone. Man knows no peace in the world; but he has no disturbance when he is with God." ― Bernard of Clairvaux, On Loving God
Have you longed to have more of God's presence in your life? Come learn some ways to recognize that God is there and to invite the Holy Spirit more deeply into your daily life.
Janene Ternes will offer us insights into how to grow in our relationship with God, recognize His presence in our life, and come to rest in God's loving presence. She will also speak on how spiritual direction can help us to grow in love of God and to discern God's will for us.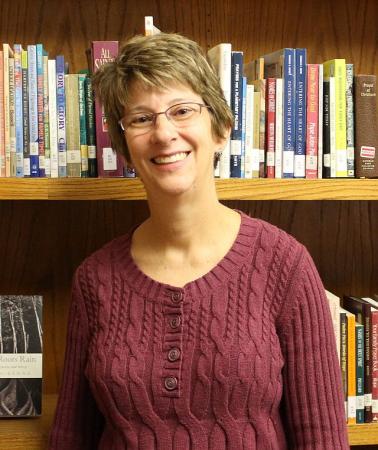 Janene is a trained Spiritual Director, a graduate of the Ignatian Spirituality Program at Manresa Jesuit Retreat House in 2003. She is the founder of Prayer in Motion, LLC, which inspires new ways to grow in relationship with God by praying through movement and music. She is a gifted teacher and mentor who is passionate about accompanying individuals on their spiritual journey with God.
DONATIONS will be collected at the event for:  The Washtenaw County Mental Health Treatment Court.  Most of the participants in the Mental Health Treatment Court struggle financially, and they very much enjoy and appreciate little rewards for meeting goals and to promote success. Rewards include: individual/travel size toiletries, single serving snacks (including diabetic friendly items), and candy bars. Donations of these items would be much appreciated!

---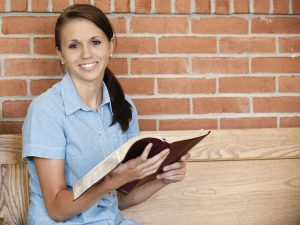 Small Group for Women
SIGN UP FOR ADVENT SMALL GROUP
Join us every Fall and Lent for a Small Faith Sharing Group especially designed for women. Come enrich your faith through reading and discussion with other women from all walks of life. For more information on our Faith Sharing Groups, click: Advent and Lenten Small Group or contact Kelly Hernandez at khernandez@stfrancisa2.org or 734-821-2122.