Vision: We are Catholic women in all stages of life discovering what God is calling us to do. Through prayer, fellowship, and study, we strive to grow in our relationship with Christ and one
***
Join us…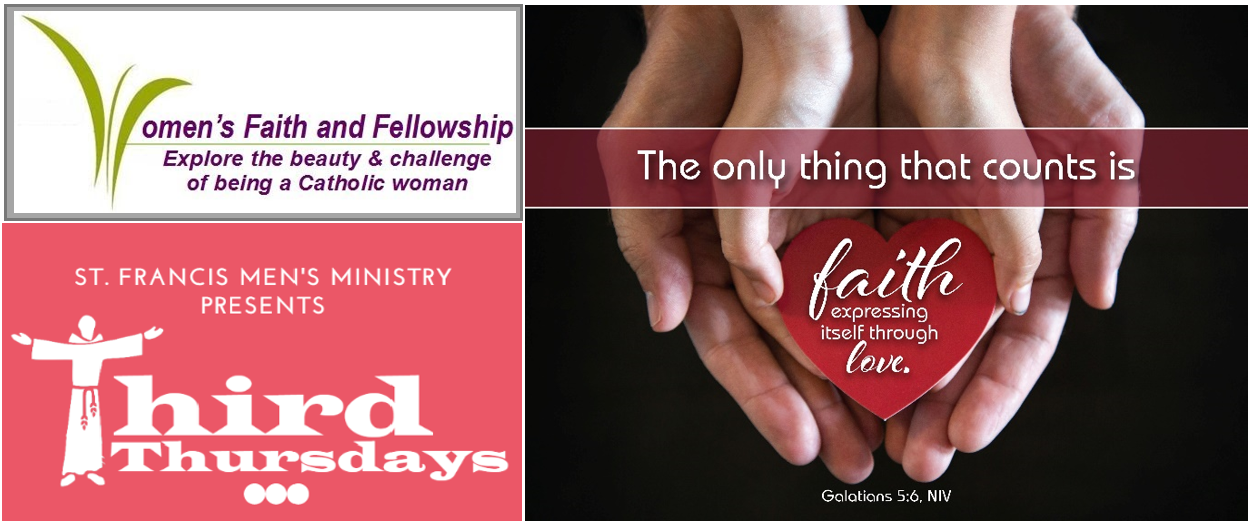 Going Beyond a Valentine's Card
Thursday, Feb. 20
6:30 pm (church) Evening Prayer; 7 pm (PAC) Dinner, Talk & Testimonies
The Women's Faith & Fellowship and Men's Ministry are teaming up for a great event. We invite all men and women: married, single, religious vocation, and those still discerning to come! We'll start together with Evening Prayer in church, followed in the PAC by dinner, a talk and shared testimonies by fellow parishioners. From Scripture and Catholic understanding, Dcn. Gene will speak on Christian love—what it is and how it's so much richer and deeper than what our culture tells us that love is. Then, we'll listen to testimonies of men and women within our parish on their own journey of faith, and how their vocation has enriched both their faith life and understanding of self-sacrificial love.
"God is love, and whoever remains in love remains in God and God in him." 1 John 4:16
---
Help us in our planning and let us know if you can join us:
---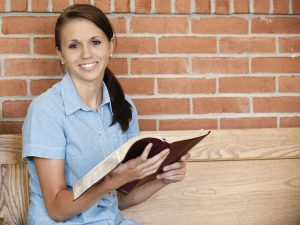 Small Group for Women
SIGN UP FOR ADVENT SMALL GROUP
Join us every Fall and Lent for a Small Faith Sharing Group especially designed for women. Come enrich your faith through reading and discussion with other women from all walks of life. For more information on our Faith Sharing Groups, click: Advent and Lenten Small Group or contact Kelly Hernandez at khernandez@stfrancisa2.org or 734-821-2122.