Vision: We are Catholic women in all stages of life discovering what God is calling us to do. Through prayer, fellowship, and study, we strive to grow in our relationship with Christ and one another.
Our theme for this year is: "Living a Grace-Filled Life, Finding God in the Ordinary."

In order to respond to our Lord's request to live out the Gospel through the Works of Mercy, in lieu of bringing treats to share, we invite you to bring a small donated item for the various charities and ministries that we will be supporting. More details on signups.
JOIN US:
Thursday, Apr. 4th
7:00 pm (PAC) Refreshments & Fellowship
7:15 pm (chapel) Talk "The Christian Response to Human Trafficking" with Theresa Flores
Theresa Flores is an author, international speaker, and expert on human trafficking. Theresa Flores is herself a survivor of human trafficking. As a 15-year-old girl, Theresa survived two years of being trafficked.  She was an avid track runner, an older sister to three younger brothers, and looked like an all-American girl. No one, not even her parents, knew she was being trafficked for sex.
Twenty years later, Theresa is speaking out on the reality of human trafficking in the U.S. She is the author of The Slave Across the Street, a USA Today and Wall Street Journal best seller, and The Sacred Bath. She has been featured on Nightline, America's Most Wanted, and For the Record.
Theresa is a licensed social worker for more than 20 years. She received her Master's in Counseling Education from the University of Dayton and a Bachelor's of Social Work from Ball State University.
Donations of encouragement cards, fuzzy socks or candies will be collected to support Theresa's survivor retreat in June. Thank you for your support!
---
Sunday, May 5th @ 2 p.m.
May is a month we honor our mothers, most especially our Blessed Mother. Join us for a special afternoon tea and rosary. We invite you to bring your mother and daughters (all ages).
We'll meet outdoors on the lawn between the church and rectory (behind the church and PAC). If the weather is inclement, we'll meet in the PAC. We'll provide the tea and finger foods. Please bring your rosary and consider donating a grocery bag filled with non-perishable items to support HOPE clinic. 
---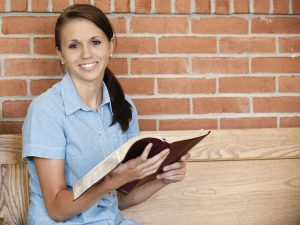 Small Group for Women
SIGN UP FOR ADVENT SMALL GROUP
Join us every Fall and Lent for a Small Faith Sharing Group especially designed for women. Come enrich your faith through reading and discussion with other women from all walks of life. For more information on our Faith Sharing Groups, click: Advent and Lenten Small Group or contact Kelly Hernandez at khernandez@stfrancisa2.org or 734-821-2122.