Donations & Almsgiving & Special Collections: (articles)
---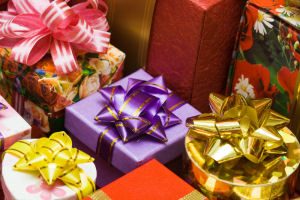 During Advent and Christmas seasons share the joy of gifts.
A Christmas Re-Gift Box will be at St. Francis Church main entrance from December 22 to January 12 to collect all Re-Gift items. Did you receive nice new gifts, especially new clothes or new toys, which you won't use? Donate them! We will see that your gifts get good homes at a local organization. (Gift wrapping is not wanted.)
---

St. Francis Annual Advent Giving Tree Gift Donation… Please see our Giving Tree Volunteer Sign-Up.
---