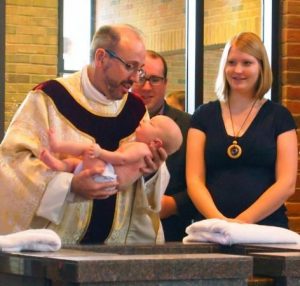 Meet the Pastor of St. Francis of Assisi, Ann Arbor:
The Rev. Fr. James P. Conlon
B.A, LLB, Dip. Phil, BD, M. Div, S.T.L. (Candt.)
frjames@stfrancisa2.org
734-821-2100

Born in the Republic of Ireland, Fr. James completed his seminary studies in Ireland and in the USA. Having completed his philosophical studies at the National University of Ireland, Maynooth, Fr. James continued his theological studies at the Milltown Institute of Theology in Dublin, an institute run under the auspices of the Irish Jesuits.
Prior to entering seminary, Fr. James qualified as an attorney in Ireland, having studied at the National University of Ireland, Galway and at the Law Society of Ireland. He completed a BA in Law and History and a post graduate degree in Law. As an attorney Fr. James worked for one of Ireland's largest law firms in the area of commercial and banking law, he also spent time in Sydney, Australia with a major law firm.
In 1999, Fr. James was accepted as a chaplain resident at the world famous Mayo Clinic in Rochester, Minnesota where he completed four units of clinical pastoral education working and studying in the area of pastoral care of the sick, especially teens and youth. On joining the Diocese of Lansing, Fr. James attended Mundelein Seminary in Chicago where he undertook a Masters in Theology and completed his preparation for ordination. As a seminarian Fr. James spent time in parishes here in the USA, Australia and Poland. He also worked as an advocate with the Archdiocesan Marriage Tribunal. He was ordained deacon in December 2001.
Ordained priest on June 8, 2002 by Bishop Carl Mengeling at the Cathedral in Lansing, Fr. James was appointed Associate Pastor at St. Francis of Assisi Parish in Ann Arbor. In 2004 he was appointed Director of Bethany House at the St. Francis Retreat Center, DeWitt with responsibility for youth spirituality and evangelization. In June 2009, Fr. James was appointed pastor of St. Mary Parish, Westphalia. As pastor he oversaw the celebration of its 175th anniversary as a parish and undertook a radical review of the spiritual and sacramental life of the parish, its school and religious education programs that included a greater emphasis on evangelization and adult spiritual formation.  In addition, he completed a school chapel and expanded school enrollment by adding a much needed Catholic kindergarten. In 2005 Fr. James began studies for a licentiate in theology in the area of evangelization. In 2012, Fr. James was appointed Promoter of Justice for the Diocese of Lansing.
As a seminarian and now as a priest, Fr. James takes a great interest in the ongoing work of Catholic Relief Services, having traveled to India, Rwanda and Nicaragua to witness at first hand its emergency and charitable work. As a CRS global fellow Fr. James gives several weekends each year to promote the work of CRS in parishes across the US.
In February, 2013, Fr. James was appointed sixth pastor of St. Francis of Assisi Parish which he took over in August that year. He was installed as pastor by Bishop Boyea on October 5, 2013.
—————————————————————————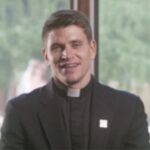 Fr. Seamus Kettner
Parochial Vicar
frseamus@stfrancisa2.org
734-821-2100
Ave Maria! I am very blessed to have been sent to this faith community, and I look forward to meeting you all very soon. I grew up in Pinckney, Michigan and attended St. Mary grade school. After this, I attended Detroit Catholic Central High School and graduated in 2011.  I graduated from Wittenberg University in 2015.  I graduated from Sacred Heart Seminary this past April 2023 and was
ordained on June 10th., 2023.  And now, I am ready to serve you all, the people of God!  Well, I am ready for you to show me how to serve the people of God. I still have a lot to learn but am so blessed to be here! Please pray for me. I have been praying for you!    In the Immaculata,   Father Seamus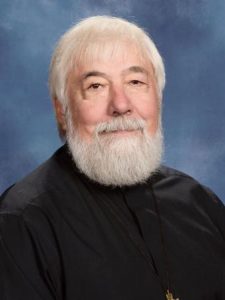 Rich Badics
Deacon
rbadics@stfrancisa2.org
734-821-2100
I am an ordained person living in the lay world, "a marketplace minister." As an icon of the servant Christ, I seek and assist others in times of their distress. As minister of the Word, I proclaim the Good News and assist at Mass. Third, I minister the sacrament of baptism, witness marriages, preside at vigils, funerals, internments and prayer services. I received my master's degree in pastoral studies from Loyola University in New Orleans. I am trained to assist during life's challenges through Stephen's Ministry. I work with engaged and married couples. I have served as Chaplain for the ill and youth. I coordinate Parish prayer requests and the homebound ministry. I help people with vocations, spirituality and prayer.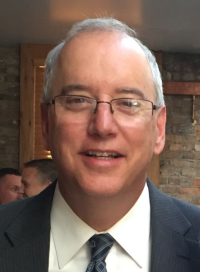 Gene Leger
Deacon
gleger@stfrancisa2.org
734-821-2100
All of us are called to answer one question. Maybe the most important
question posed in history. And we each must answer for ourselves.
The question is from Jesus: "Who do you say that I am?"
The good news is that the Church exists to help us answer this one question of who Jesus is. Because once we know who HE is, then we will know who the Church is, and finally we will know who we are.
Jesus Christ, His Church, and our own identity are all tied together.     This is the only "boat" [The Holy Catholic Church] that we can be sure will reach its eternal port, because Jesus promised he'd guide it there. We see that promise in the Gospel.  Upon the rock of Peter, the first pope, he will build His church and the gates of hell shall not prevail against it.     Let us stay in the boat with Peter and the apostles. And then, as the Catechism teaches: "Moved by the grace of the Holy Spirit and drawn by the Father, we  believe in Jesus and confess: You are the Christ, the Son of the living God."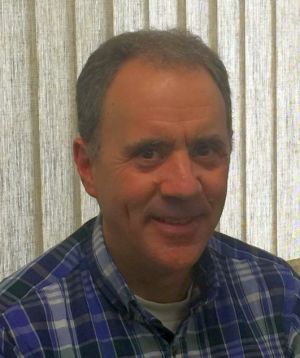 Robert Kehn, CMA
Parish Business Manager
rkehn@stfrancisa2.org
734-821-2111
Rob Kehn is a native New Yorker, grew up Roman Catholic, and attended UofM on a Navy scholarship. After serving as a submarine officer for five years, Rob spent ten years in the automotive supply chain and earned a master's degree from UofM in Industrial and Operations Engineering.  After fourteen years of small business management, Rob is grateful to have the opportunity to use his financial and operations management experience at Saint Francis of Assisi.  Rob has been married to Ann for more than 30 years. They have six amazing adult children and have provided foster care for several teenagers.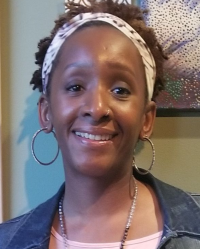 Laquanda Marshall
Accounting & Payroll
lmarshall@stfrancisa2.org
734-821-2112
…  …  …  …
…  …  …  …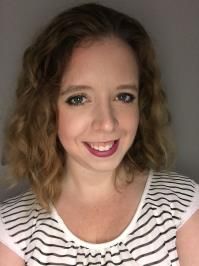 Jackie Pearson
Bookkeeper
jpearson@stfrancisa2.org
734-821-2113
I made my profession of faith and married my husband Matthew, here at St. Francis. We have been parishioners at St. Francis since 2016. I have my bachelor's degree in Accounting from Eastern Michigan. As the school bookkeeper, I am able to work and help families in a Faith based environment. I also work with Development on different events throughout the year.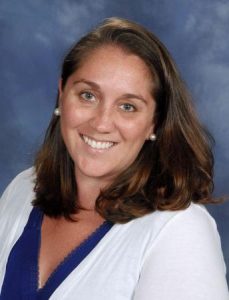 Julie Fantone Pritzel
St. Francis School, Principal
jpritzel@stfrancisaa.org
734-821-2200
I am the principal for St. Francis of Assisi School. I work with the faculty of the school to provide a learning environment where students learn, care, and lead. As an alumna of St. Francis of Assisi School, I feel privileged to continue my journey in education as part of the faculty. It is my goal to create an environment where students, parents, teachers, and administration work collaboratively to provide the best Catholic education for the students.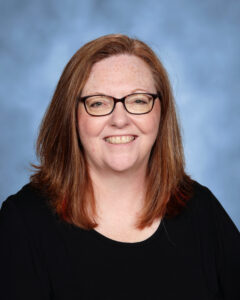 Kelly Van Oirschot
Administrative Assistant
school@stfrancisaa.org
734-821-2200
I have worked in a business office setting for over 20 years. Time has flown by as I have been at St. Francis for over 13 years now!  I really enjoy my position here and look forward to helping our families and students and anyone with questions about our School. It is a blessing to be a part of St. Francis.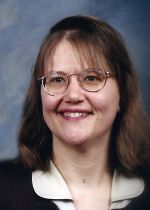 Ellen Ward
Director of Religious Education
ward@stfrancisa2.org
734-821-2132
My educational background includes a B.S.E. (interdisciplinary Engineering) from the University of Michigan, Ann Arbor and a Masters in Pastoral Studies from Sacred Heart Seminary, Detroit.  As Director of Religious Education (RE), my responsibilities include the religious formation of children in grades Pre-Kindergarten to 8th grade who attend public schools; Family Religious Education; sacramental formation (First Reconciliation, First Eucharist, and Confirmation) of parish (school and RE) children; Middle School Youth Group, Children's Liturgy of the Word; Vacation Bible School; and resources for and assistance of parish events supporting the faith formation of families with children.

Jonathan Hasey
Director of Music & Liturgy
jhasey@stfrancisa2.org
734-821-2124

…  …  …  …
…  …  …  …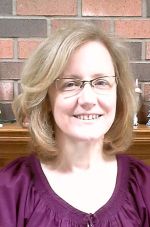 Susan Wawrzaszek (pronounced war-zak)
Coordinator of Worship
liturgy@stfrancisa2.org
734-821-2123
My husband, Jeff, and I have been parishioners at St. Francis since 1995, and our son, Ryan, is an alumnus of St. Francis School. I worked for 36 years as a Paralegal in the Ann Arbor area, and I am now privileged to work as a member of our Parish Pastoral Team. My duties involve working with our Pastor to plan all of the liturgies, as well as the recruiting, training, and scheduling of liturgical ministers. I assist with coordination of ministry enrichment & formation programs and oversee the Altar Society, Worship Commission, and Art & Environment Committee. I am humbled by the opportunity to serve the wonderfully diverse parishioners that make up our St. Francis Parish family.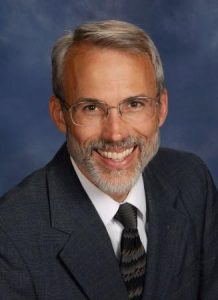 Scott Wright
Parish Outreach Ministry: Life, Service + Justice
swright@stfrancisa2.org
734-821-2121
I develop education and training programs for parishioners to work in the social needs area. I help parishioners to seek justice and advocate for the needy, and help parishioners to offer direct services to the needy, through the St. Vincent Service Committee, Stephen Ministry, Tax Filing Program, Giving Tree Gifts, and Jail Ministry. I develop programs for our Senior Citizens, such as birthday calling and rides to church. I assist our volunteer coordinator(s) for visitation of nursing homes and homes of homebound. I assist our volunteer coordinators of Elizabeth Ministry and Health Nurse. I also enjoy assisting with our Elementary School Campus Ministry.  I have a bachelor's degree in Social Work and a master's degree in Divinity. I have been serving in this position at St. Francis since June 2000. Linked In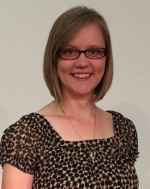 Kelly Hernandez
Coordinator of Adult Faith & RCIA
khernandez@stfrancisa2.org
734-821-2122
I was baptized, confirmed, educated in the faith and married my husband, Jesus, here at my home parish, St. Francis. Together we have been blessed with 6 beautiful children. I have my bachelor's degree in Vocal Music Education from Eastern Michigan University and my masters in Pastoral Studies through Sacred Heart Major Seminary in Detroit. I am humbled to serve in this role for our parish family, to walk alongside those who wish to enter the Catholic Church, and to support you in continued growth in knowledge and love of God.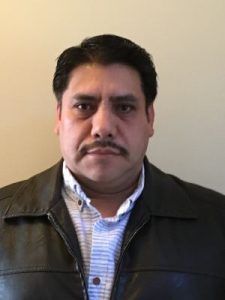 Reynaldo Ronquillo
Maintenance Supervisor
734-821-2111
Maintenance Supervisor is involved in overseeing capital projects, and does manage maintenance/custodial staff schedules and monitors and adheres to the maintenance budget.