Parish Registration
Join the Parish today! Read More

Change of Address
Change address, email, or contact information, including email address for contribution statements.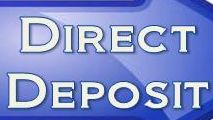 Sunday Offering Direct Debit
Make Sunday contributions electronically with direct debit transfer. Read More
Your Gifts: His Works

  (Previously known as Time & Talent)
Complete this survey to learn what is the right ministry for you.
---
Event or Volunteer Sign-up Forms
---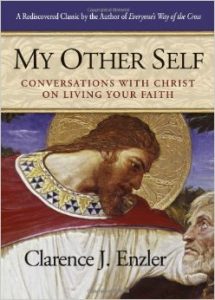 Join a SMALL GROUP this Lent
This Lent, we will be reading My Other Self: Conversation with Christ on Living Your Faith by Clarence Enzler.
Modeled on the fifteenth-century classic The Imitation of Christ, My Other Self, explores the meaning of the Christian life. Written in first person, Christ speaks directly to the reader, inviting him or her to a relationship of friendship and discipleship. The reader is lead to deeper examination of the Christian life: detachment, virtue, prayer, avoidance of sin, and the Eucharist. Each chapter is divided in short sections with scripture for reflection and prayer. Small Groups meet on different days and times, choose one that works best for your schedule.
---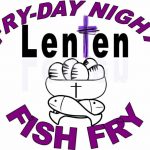 St. Francis Parishioners, Parents of Students at St. Francis School and Parents of Student Service Volunteers are needed for the 2017 St. Francis Lenten Fish Dinners
Come help out at the Fish Fry on all Fridays during Lent, except Good Friday.  All workers get free dinner and earn tuition credit $$ for their students at St. Francis School. The 2017 Lenten Fish Dinners at St. Francis will be on all the following Fridays: March 3, 10, 17, 24, and 31, from 5:00 – 7:30 PM in PAC—Parish Activities Center.
---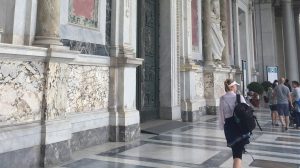 Mercy Fridays: March 3 through April 7
Engage in conversation on the Mercy Scriptures over breakfast on Friday mornings during Lent. Begin your Lenten Fridays with Mass at 8:15 am in Church and then head over to the Parish Activities Center (PAC) for talks by a different speaker each Friday morning. Breakfast and conversation with friends included!  Our morning ends about 10:15 am. Childcare is available.   Learn more and sign-up…
---

Saturday, March 11
9:00 a.m. – 1:00 p.m. in the Parish Activities Center
Logistical Training for New Readers: 1:00 p.m. – 2:00 p.m. in the Church
---
All Women are invited to: A presentation by Michele Faehnle and Emily Jaminet, authors of Divine Mercy for Moms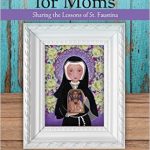 Sunday, March 12 at 2:00 p.m. in the P.A.C.
All are invited to come listen to Michele Faehnle and Emily Jaminet, authors of Divine Mercy for Moms, as they share the message of Divine Mercy and the practical application for today's moms. Come learn from their personal testimonies as Catholic mothers, how to say 'yes' to God and bring mercy into our own families.
---

Food Drive during Lent: March 11-19.
Food & groceries are needed for those who use the food pantries in our area.  Please help us distribute the empty bags with the shopping list after a Mass on the first weekend.  Then, help deliver the grocery bags Sunday, March 19.
---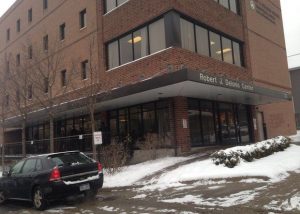 Shelter at St. Francis Gym: March 13-20, for the Shelter Association of Washtenaw County. Help us host approximately 25 homeless men from our community.  We need you to help with driving mornings or evenings, or stay overnight as a host, or as a coordinator, or a snack provider.
---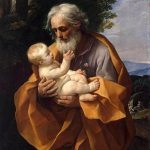 Men's Ministry: Learning to be faithful men, husbands, and fathers through the example of St. Joseph
Sunday, March 19th at 6:30 p.m. Join us on the feast of St. Joseph for dinner and fellowship. St. Joseph is the guardian of the Holy Family and the Church. We will discuss how we can learn to be faithful men, husbands, and fathers through the example of St. Joseph.
---

Prodigal Son (and Daughter): The Role of Women (and Men) in the Church
Monday, March 27 at 6:30 pm in the Parish Activities Center (PAC)
Learn more and sign-up…
---
You are invited to join us in an overnight pilgrimage to Our Lady of Guadalupe Shrine in the Chicago area (Des Plaines, IL) on Tuesday & Wednesday, April 4 & 5.  Sign up and Learn more!  Our pilgrimage is bilingual (Spanish and English) and priced so that families may afford to join us. Fr. James Conlon will be leading our pilgrimage and Helena Bichakjian will be joining us for translations into Spanish as needed.
---

2017 Catholic Habitat House
April 1st., – June 10th, 2017, members of St. Francis Parish along with other Catholics in Washtenaw County will be working to complete renovations on the house in Ypsilanti. Sign-up to work.
We also have this catholic-habitat.blog for more details and history.
---

Seniors @ St. Francis
This Seniors' Sign-up Tab Group includes a variety of events you would enjoy.
---
Ongoing Parish Projects
---
Join the Parish Children's Choir
For Children in grades preK-5. Middle School and High School Youth are needed to help sing with the younger children. Practice on Thursdays at 6:15 pm in the Choir Room. Read More

Assist at Emergency Food Program
administered by Catholic Social Services at Northside Community Center, Ann Arbor, which distributes groceries and personal care items to low-income families and individuals on a monthly and/or emergency basis.

Serve a Meal to the Hungry!
Every third Friday evening of the month, prepare and serve a meal at the Ann Arbor Community Kitchen.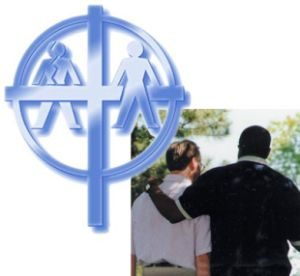 Stephen Minister Training – APPLICATION.
Stephen Ministers are listeners providing distinctively Christian confidential care for people going through difficult times.

St. Vincent Service Ministry, and, Volunteer service project opportunities in our community are available throughout the year.  See our SignupGenius or Sign-Up Forms page for current volunteer options organized by St. Francis Parish St. Vincent Service Ministry. Events like: Assist at Emergency Food Program; Serve a Meal to the Hungry; Food Drives – Help Deliver Food; Shelter for People Who Are Homeless; Help With Tax Forms; Donate a Day in April; Charity Christmas Dinner Party, Christmas Giving Tree and Regift Box, Habitat House, Pro-Life Events, Hunger Walk, etc.   Looking for additional service ideas and contacts in our community?  See our list here.
---

For More Information contact our Parish Office at  parishoffice@stfrancisa2.org or 734-769-2550.