Parish Registration – English
Parish Registration – Español
Join the Parish today! Read More

Change of Address 
Change address, email, or contact information, including email address for contribution statements.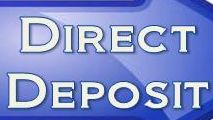 Sunday Offering Direct Debit
Make Sunday contributions electronically with direct debit transfer. Read More
---
Your Gifts: His Works

  (Previously known as Time & Talent)
Complete this survey to learn what is the right ministry for you.
---
Sign-up Forms
(Sign-up forms listed below here are in chronological order, with those events  happening soon listed at the top and farther in the future lower down this list.  Also, at the end of this page there is a list of several ongoing parish projects.)
---
Saturday, May 19 @ 6:15 p.m. in the P.A.C
If you have joined St. Francis within the past 12 months and have never attended one of our Welcome events, please join us to learn more about St. Francis Parish.
---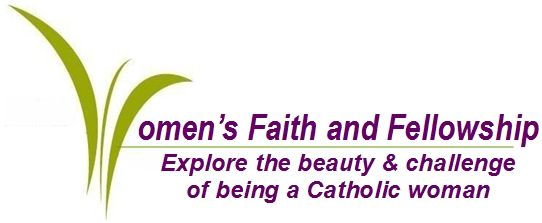 Tuesday, May 29th @ 7 p.m. in the P.A.C
We will be joined by Marie-Therese and Nicole Hocott as they speak on how their relationship as mother and daughter has brought them closer to the Lord, and how our Blessed Mother has helped to shape this relationship. We encourage you to bring your daughters and granddaughters!
---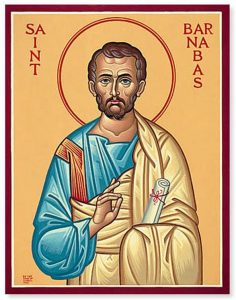 Parish Rummage Sale Volunteers Needed
to help with this community service project
June 10-16, 2018.
(Read Acts 2:43) Reverential awe came over everyone, and many wonders and miraculous signs came about by the apostles. 44 All who believed were together and held everything in common, 45 and they began selling their property and possessions and distributing the proceeds to everyone, as anyone had need.
---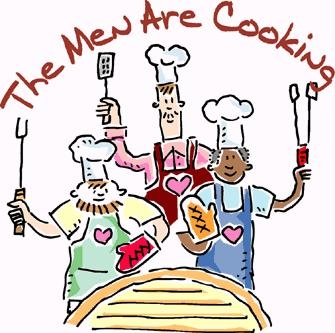 Bring the Whole Family! Fun & Prizes!
6:30 pm Evening Prayer (church) 7:00 pm BBQ and Trivia (PAC)
$10/indiv $30/family- donation for dinner.
---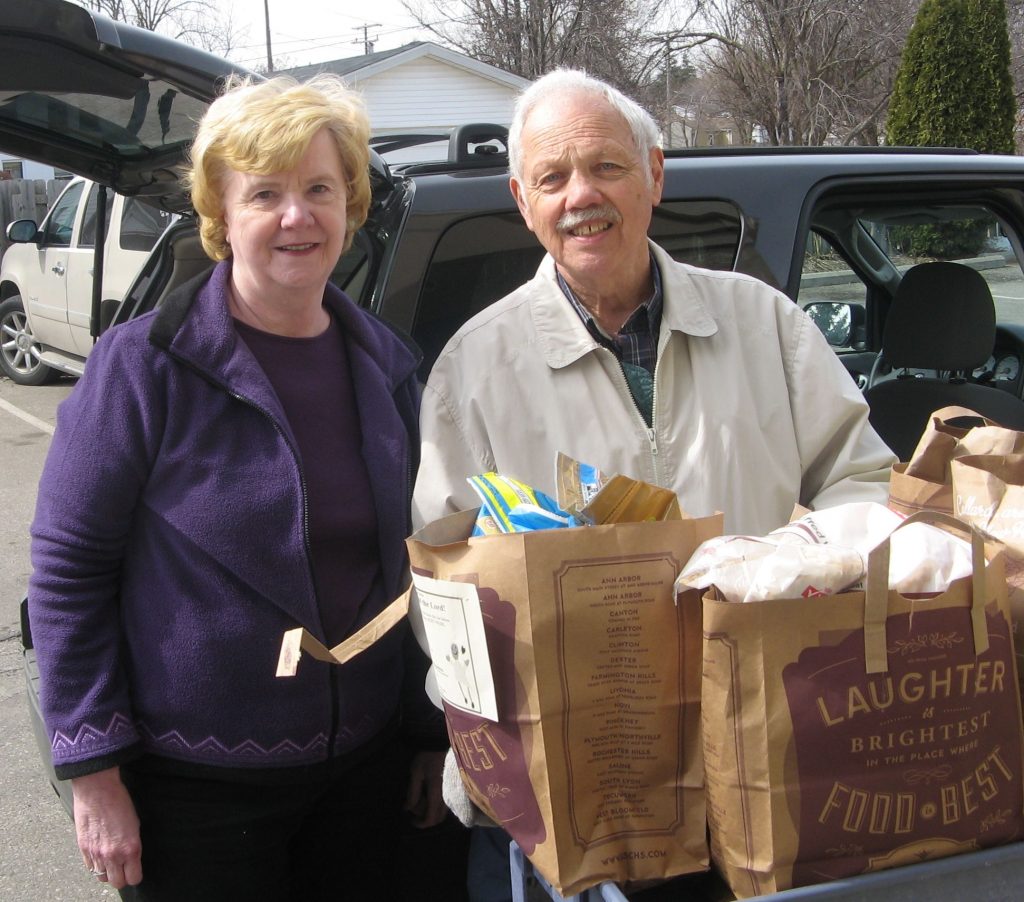 June Food Drive
Visit Our Sister Parish, Corpus Christi, Detroit. On Sunday, June 24, join us to deliver the groceries and enjoy this fun faith-filled family event.   Sign-up to help, car pool and eat!
---
Pilgrimage: Benedictine Spirituality Sept. 4 & 5
Join us on a Pilgrimage to St. Meinrad Benedictine Monastery in St. Meinrad, Indiana with Fr. James Conlon, pastor of St. Francis of Assisi Church, Ann Arbor.
Tuesday, September 4 2018, at 6:50 am our bus departs from the front of St. Francis Church. We will arrive back home on Wednesday, September 5 by 11:30 p.m.    Register here!
---

World Youth Day 2019, Panama
Support our pilgrims by buying a pie.
---
Ongoing Parish Projects
---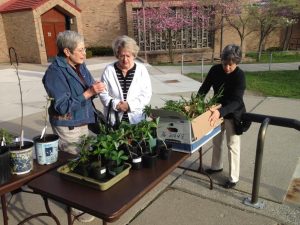 Sustainable Vegetable Garden Project:  These gardens provide fresh organic produce and herbs to families at Foundations Preschool of Ann Arbor on Packard Road, a program for low income, struggling, at-risk children and families of our area.
&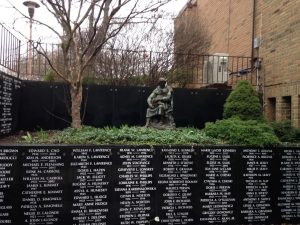 Botanical Gardens: Gardening and Grounds Grooming Group (4G Network) Ministry:  Several gardens surround the St Francis of Assisi campus of buildings, including, but not limited to, the church, school, rectory and/or parish offices.  These gardens need to be a beautiful expression of hospitality, in particular, the entrances, to our fellow parishioners and visitors as well as reflect a statement of our appreciation for God's creation and nature.   Spring tasks: remove debris/dead plants; prepare beds and plant annuals and perennials;  Summer tasks:water and weed weekly/bimonthly; mulch; deadhead flowers; Fall tasks: rake leaves/clear beds, plant bulbs.
---

Seniors @ St. Francis
This Seniors' Sign-up Tab Group includes a variety of events you would enjoy.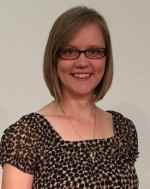 Join the Parish Children's Choir
For Children in grades preK-5. Middle School and High School Youth are needed to help sing with the younger children. Practice on Thursdays at 6:15 pm in the Choir Room. Read More

Assist at Emergency Food Program
administered by Catholic Social Services at Northside Community Center, Ann Arbor, which distributes groceries and personal care items to low-income families and individuals on a monthly and/or emergency basis.

Serve a Meal to the Hungry!
Every third Friday evening of the month, prepare and serve a meal at the Ann Arbor Community Kitchen.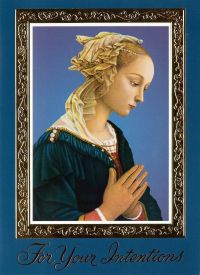 Prayer Requests:  We should never underestimate the power of prayer and the support that we are given knowing that others are praying for us.  If you have a Prayer Request, we invite you to enter it. For the next three weeks, your request will be remembered in prayer by the homebound members of our parish. They have made this their special ministry.  Remember, no one is alone in this world. We support one another in our prayer.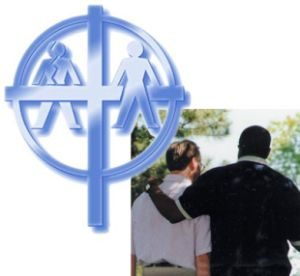 Stephen Minister Training – APPLICATION.
Stephen Ministers are listeners providing distinctively Christian confidential care for people going through difficult times.

St. Vincent Service Ministry, and, Volunteer service project opportunities in our community are available throughout the year.  See our SignupGenius or Sign-Up Forms page for current volunteer options organized by St. Francis Parish St. Vincent Service Ministry. Events like: Assist at Emergency Food Program; Serve a Meal to the Hungry; Food Drives – Help Deliver Food; Shelter for People Who Are Homeless; Help With Tax Forms; Donate a Day in April; Charity Christmas Dinner Party, Christmas Giving Tree and Regift Box, Habitat House, Pro-Life Events, Hunger Walk, etc.   Looking for additional service ideas and contacts in our community?  See our list here.
---

For More Information contact our Parish Office at  parishoffice@stfrancisa2.org or 734-769-2550.