Parish Registration
Join the Parish today! Read More

Change of Address
Change address, email, or contact information, including email address for contribution statements.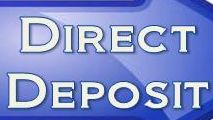 Sunday Offering Direct Debit
Make Sunday contributions electronically with direct debit transfer. Read More
Your Gifts: His Works

  (Previously known as Time & Talent)
Complete this survey to learn what is the right ministry for you.
---
Event or Volunteer Sign-up Forms
---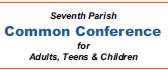 Common Conference Registration Form
Saturday, January 21 10:00 a.m.—3:30 p.m, Parish Activity Center
Contact Marty Lucas at  734.821.2125  mlucas@stfrancisa2.org
---
Pro-Life Candle Distribution
We will offer candle kits after all Masses the weekend of, January 21 and 22. The candles are to be placed on porches on Sunday night January 22, as a silent witness to commemorate over 55 million babies lives lost to, and the millions of lives changed by, abortion.  We need your help at church doors to distribute candles when Mass ends. It only takes a few minutes at the end of Mass that you attend. This is a good activity for families as well as individuals.
---
Jail Volunteer Orientation
Saturday, January 28, 2017, from 9am -11:30 am.
Sign-up here, or, learn more here.  To gain clearance for the first time for entering the Jail for Catholic religious services, please attend this Jail Volunteer Orientation on "The Rules & Regulations of the Jail" presented by the Jail staff at the Jail.
---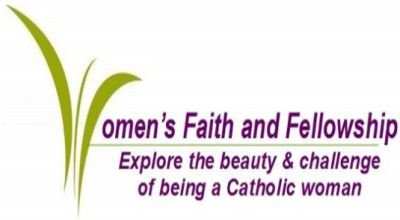 Women's Faith & Fellowship – WF&F:
Evening Prayer & Song of Songs with Fr Shaun
Thursday, February 16
6:30 p.m. Evening Prayer in church
7:00 p.m. Talk in P.A.C.
Song of Songs, or the greatest of songs, sings the love God has for His people. Come learn about this beautiful poetry from scripture and how it speaks to the love God is calling His people to. Prefaced with an introduction on how to read scripture.
---
---

2017 Catholic Habitat House
April 1st., – June 10th, 2017, members of St. Francis Parish along with other Catholics in Washtenaw County will be working to complete renovations on the house at: 1438 Bud Ave., Ypsilanti, MI 48198. Sign-up to work. Also, help us with fundraising. Give online by texting: H4HCatholic to 71777. Or, visit MobileCause: http://igfn.us/vf/H4HCatholic
---

Seniors @ St. Francis
This Seniors' Sign-up Tab Group includes a variety of events you would enjoy.
---
Ongoing Parish Projects
---
Join the Parish Children's Choir
For Children in grades preK-5. Middle School and High School Youth are needed to help sing with the younger children. Practice on Thursdays at 6:15 pm in the Choir Room. Read More

Assist at Emergency Food Program
administered by Catholic Social Services at Northside Community Center, Ann Arbor, which distributes groceries and personal care items to low-income families and individuals on a monthly and/or emergency basis.

Serve a Meal to the Hungry!
Every third Friday evening of the month, prepare and serve a meal at the Ann Arbor Community Kitchen.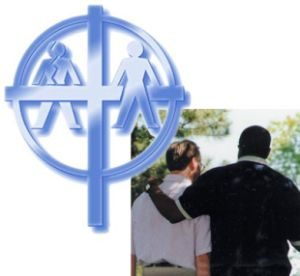 Stephen Minister Training – APPLICATION.
Stephen Ministers are listeners providing distinctively Christian confidential care for people going through difficult times.

St. Vincent Service Ministry, and, Volunteer service project opportunities in our community are available throughout the year.  See our SignupGenius or Sign-Up Forms page for current volunteer options organized by St. Francis Parish St. Vincent Service Ministry. Events like: Assist at Emergency Food Program; Serve a Meal to the Hungry; Food Drives – Help Deliver Food; Shelter for People Who Are Homeless; Help With Tax Forms; Donate a Day in April; Charity Christmas Dinner Party, Christmas Giving Tree and Regift Box, Habitat House, Pro-Life Events, Hunger Walk, etc.   Looking for additional service ideas and contacts in our community?  See our list here.
---

For More Information contact our Parish Office at  parishoffice@stfrancisa2.org or 734-769-2550.