Parish Registration
Join the Parish today! Read More

Change of Address
Change address, email, or contact information, including email address for contribution statements.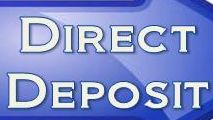 Sunday Offering Direct Debit
Make Sunday contributions electronically with direct debit transfer. Read More
Your Gifts: His Works

  (Previously known as Time & Talent)
Complete this survey to learn what is the right ministry for you.
---
Event or Volunteer Sign-up Forms
---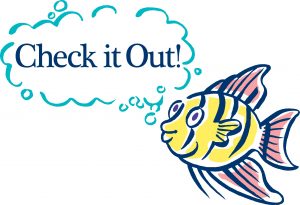 LENTEN FISH DINNERS: TO GO! Order takeout online before 4pm on Friday and pick it up between 4:30 and 5:00.  Dinner includes: Fried cod, baked tilapia, homemade macaroni & cheese, sautéed green bean, roasted red potatoes or French fries, roll with butter, full salad bar, lemonade, punch, tea or coffee. Kids menu: Fish sticks, homemade macaroni and cheese , grilled cheese sandwiches, French fries, carrots and ranch, fruit cup, punch and lemonade.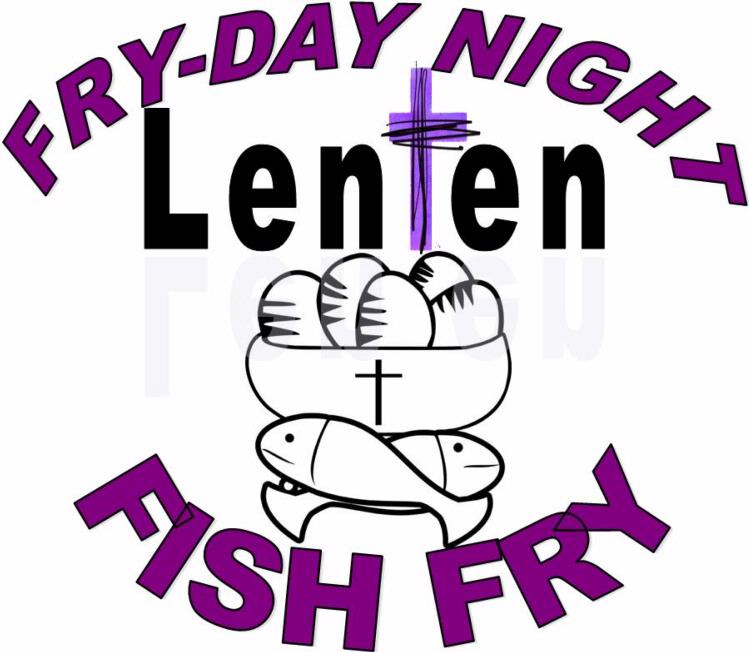 St. Francis Parishioners, Parents of Students at St. Francis School and Parents of Student Service Volunteers are needed for the 2017 St. Francis Lenten Fish Dinners
Come help out at the Fish Fry on all Fridays during Lent, except Good Friday.  All workers get free dinner and earn tuition credit $$ for their students at St. Francis School. The 2017 Lenten Fish Dinners at St. Francis will be on all the following Fridays: March 3, 10, 17, 24, and 31, from 5:00 – 7:30 PM in PAC—Parish Activities Center.
---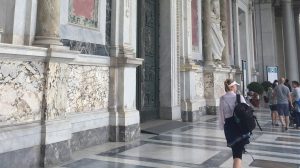 Mercy Fridays: March 3 through April 7
Engage in conversation on the Mercy Scriptures over breakfast on Friday mornings during Lent. Begin your Lenten Fridays with Mass at 8:15 am in Church and then head over to the Parish Activities Center (PAC) for talks by a different speaker each Friday morning. Breakfast and conversation with friends included!  Our morning ends about 10:15 am. Childcare is available.   Learn more and sign-up…
---

Prodigal Son (and Daughter): The Role of Women (and Men) in the Church
Monday, March 27 at 6:30 pm in the Parish Activities Center (PAC)
Learn more and sign-up…
---

2017 Catholic Habitat House
April 1st., – June 10th, 2017, members of St. Francis Parish along with other Catholics in Washtenaw County will be working to complete renovations on the house in Ypsilanti. Sign-up to work.
We also have this catholic-habitat.blog for more details and history.
---
St. Francis Parish Donate a Day – On Saturday, April 22nd, 2017, from 9:00am – 12:30pm (rain date is the 29th) our group will donate our day working together on yard work, planting, trimming, raking, window washing, power washing siding and painting in-doors.
---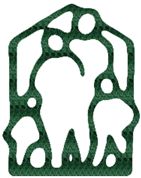 Alpha House Family Shelter
May 22-28, 2017, Serve, with St. Francis, the 5-6 homeless families at Alpha House. Both adults and children are welcome to volunteer together.  We need your help to:  Purchase, cook and serve meals (about 25 people including dinner volunteers). Volunteers can eat too!  Engage children in activities after dinner while parents do chores.  One adult to sleep overnight at the shelter each night to help the paid staff person in case of an emergency.
---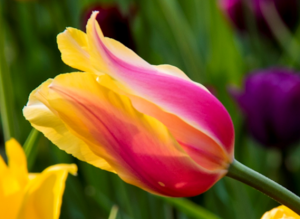 Seniors @ St. Francis
Holland Tulip Festival Trip
Tuesday, May 9, 2017, 8 am – 10 pm we'll enjoy Tulip Time Musical Mix Luncheon Show; Dutch Dance Style Show; Kinder Dutch Dance; Tulip City Guided Tour; Windmill Island Gardens; & Dinner at Beechwood Inn & Coyote Cafe, Holland.

Seniors @ St. Francis
This Seniors' Sign-up Tab Group includes a variety of events you would enjoy.
---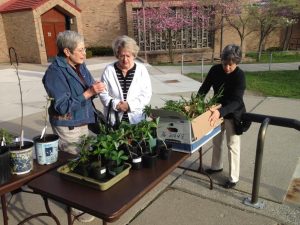 Sustainable Vegetable Garden Project:  These gardens provide fresh organic produce and herbs to families at Foundations Preschool of Ann Arbor on Packard Road, a program for low income, struggling, at-risk children and families of our area.
&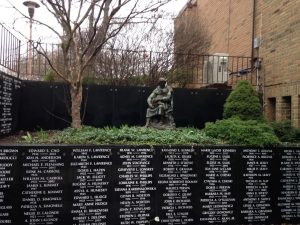 Botanical Gardens: Gardening and Grounds Grooming Group (4G Network) Ministry:  Several gardens surround the St Francis of Assisi campus of buildings, including, but not limited to, the church, school, rectory and/or parish offices.  These gardens need to be a beautiful expression of hospitality, in particular, the entrances, to our fellow parishioners and visitors as well as reflect a statement of our appreciation for God's creation and nature.   Spring tasks: remove debris/dead plants; prepare beds and plant annuals and perennials;  Summer tasks:water and weed weekly/bimonthly; mulch; deadhead flowers; Fall tasks: rake leaves/clear beds, plant bulbs.
---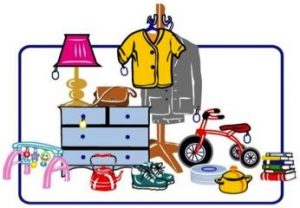 Rummage Sale: Thursday, June 15th – Saturday, June 17, 2017, at St. Francis School Gymnasium.
VOLUNTEER – JOIN THE FUN – Everyone, Parish wide, is invited to volunteer!
Volunteer dates are Saturday, June 10-Saturday, June 17, 2017.
Help out at the Parish Rummage Sale.  Sign-up here!
Questions? Contact Susan Zill (734-944-0505).
---

Food Drive to Detroit – A fun and faith-filled time!
On Sunday, June 25, 2017, join us for a Visit to Our Sister Parish, Corpus Christi, Detroit.  Help provide food for the economically disadvantaged kids participating in the Summer Youth Programs organized by our Twin-Sister-Parish, Corpus Christi Catholic Church, Detroit. Please join us even if you cannot lift a bag of groceries. Come to meet the people involved, this is a social event with children and people of all ages. Kids and seniors especially enjoy sorting all the groceries.
---
Ongoing Parish Projects
---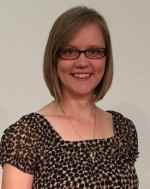 Join the Parish Children's Choir
For Children in grades preK-5. Middle School and High School Youth are needed to help sing with the younger children. Practice on Thursdays at 6:15 pm in the Choir Room. Read More

Assist at Emergency Food Program
administered by Catholic Social Services at Northside Community Center, Ann Arbor, which distributes groceries and personal care items to low-income families and individuals on a monthly and/or emergency basis.

Serve a Meal to the Hungry!
Every third Friday evening of the month, prepare and serve a meal at the Ann Arbor Community Kitchen.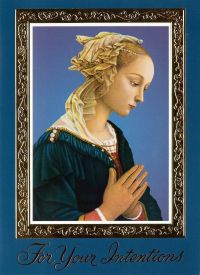 Prayer Requests:  We should never underestimate the power of prayer and the support that we are given knowing that others are praying for us.  If you have a Prayer Request, we invite you to enter it. For the next three weeks, your request will be remembered in prayer by the homebound members of our parish. They have made this their special ministry.  Remember, no one is alone in this world. We support one another in our prayer.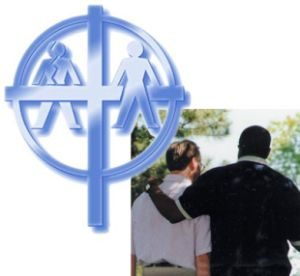 Stephen Minister Training – APPLICATION.
Stephen Ministers are listeners providing distinctively Christian confidential care for people going through difficult times.

St. Vincent Service Ministry, and, Volunteer service project opportunities in our community are available throughout the year.  See our SignupGenius or Sign-Up Forms page for current volunteer options organized by St. Francis Parish St. Vincent Service Ministry. Events like: Assist at Emergency Food Program; Serve a Meal to the Hungry; Food Drives – Help Deliver Food; Shelter for People Who Are Homeless; Help With Tax Forms; Donate a Day in April; Charity Christmas Dinner Party, Christmas Giving Tree and Regift Box, Habitat House, Pro-Life Events, Hunger Walk, etc.   Looking for additional service ideas and contacts in our community?  See our list here.
---

For More Information contact our Parish Office at  parishoffice@stfrancisa2.org or 734-769-2550.