---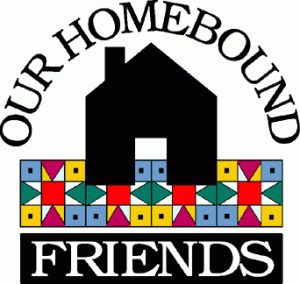 The Homebound Ministry brings the Eucharist to our parish members and other Catholics who are unable to join our community at Sunday Mass.  Join our Homebound Ministry and help with some visits as described below here, contact Scott Wright swright@stfrancisa2.org  (office:734-821-2121).
Although, the typical homebound members are St. Francis senior parishioners, our homebound visits also include those with physical challenges, ill or persons in rehabilitation. The Homebound Ministers go in person to visit, and may also phone call for Prayers  &  Spiritual Communion, conduct Communion services at residential care and rehabilitation facilities. The Homebound ministry is committed to serving our extended community. To request a visit by a homebound minister, contact Fr. James at frjames@stfrancisa2.org or 734-821-2100.
Become a Homebound Minister
Is God calling you to bring Christ in the Eucharist to those unable to join us for Sunday Mass? Homebound Ministers receive Initial Training and Ongoing Support as they perform this important and rewarding service to others.  First complete the Registration below here on this page.  And, then learn more and see our schedule and sign-up for our Homebound Ministers.
A Prayer for a Spiritual Communion
A Communion Service for Visiting Those Homebound
Prayer Ministry, Mass Cards and Intentions
The indwelling of Jesus through the Eucharist makes us truly His body in the here and now. The Second Vatican Council calls it "the source and summit of the Christian life" and "the foretaste of the heavenly banquet".
——————–
---

.
Write letters or cards for cheering, uplifting, fueling faith, hope and love among our elderly and homebound members! See: stfrancisa2.com/writers
Make a Happy Birthday Phone Call to another parishioner. See: stfrancisa2.com/callers
---