During the Lenten season we pray, fast, and give alms. Donate here! The Lenten Season is a time of sacrifice almsgiving and prayer, in preparation for our renewal.   (Read more about the events during Lent at St. Francis.)
Lenten Theme 2020:  "Good and upright is the LORD, therefore he shows sinners the way, He guides the humble in righteousness, and teaches the humble his way." (Psalm 25:8-9)
---
---
---
---
Up-Date – July 9, 2020 
Dear Fr. James & St. Francis Parishioners:
Thank you. We have received your generous Lenten donation check. Once again, on behalf of Bishop, I would like to thank you all for the wonderful gift you have given.
Now, we have started one project to support children who are not able to presume online courses (Government has started school online courses because of shut down of schools and colleges due to Covid 19) because of the lack of television facilities, a project called KIDS Kottapuram Television Challenge. Yesterday we were able to give 5 televisions for the needy children who have no one to help such as children of widows, cancer and dialysis patients etc. for the first phase and a lot of applications are pending. Hope, by God's grace, we will be able to find donors. Now two agencies help us for the same. I am attaching photos of the same for your reference.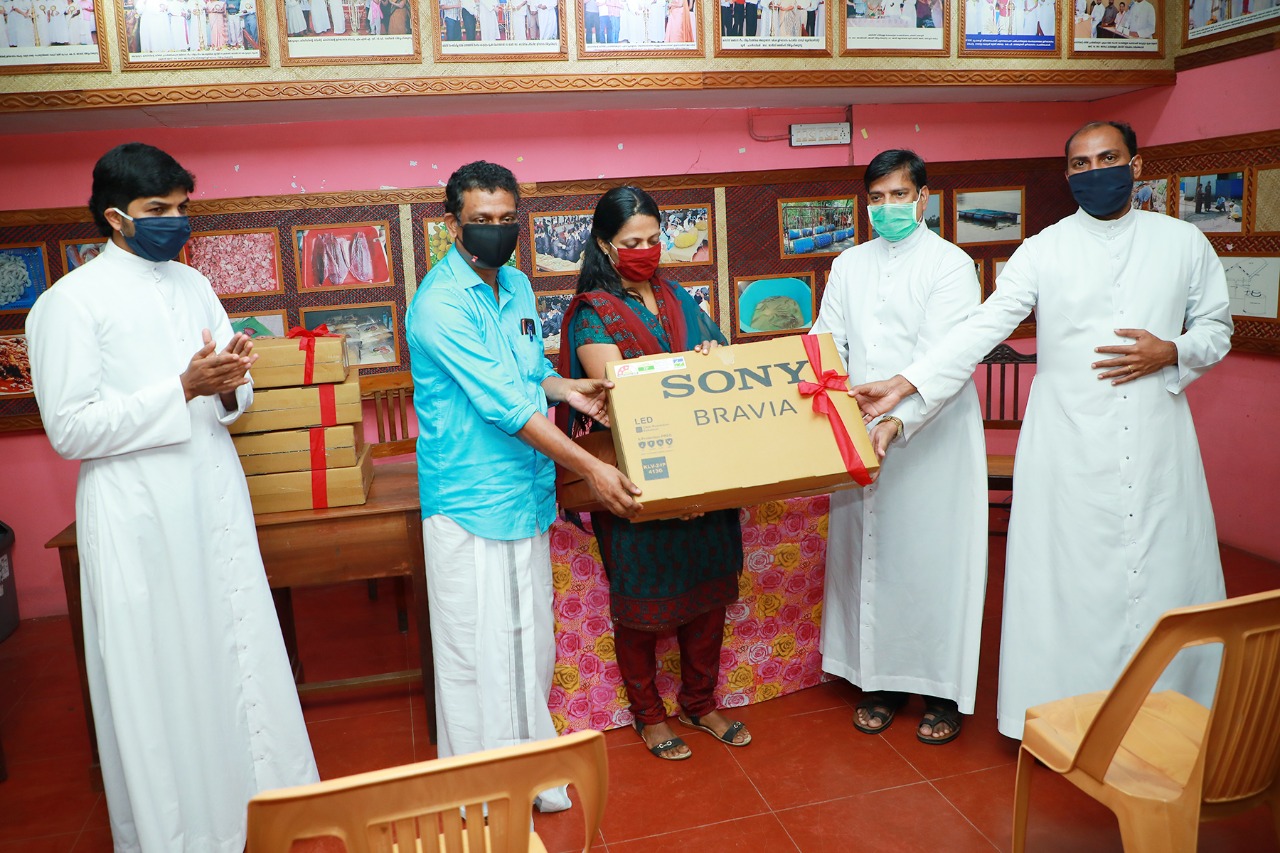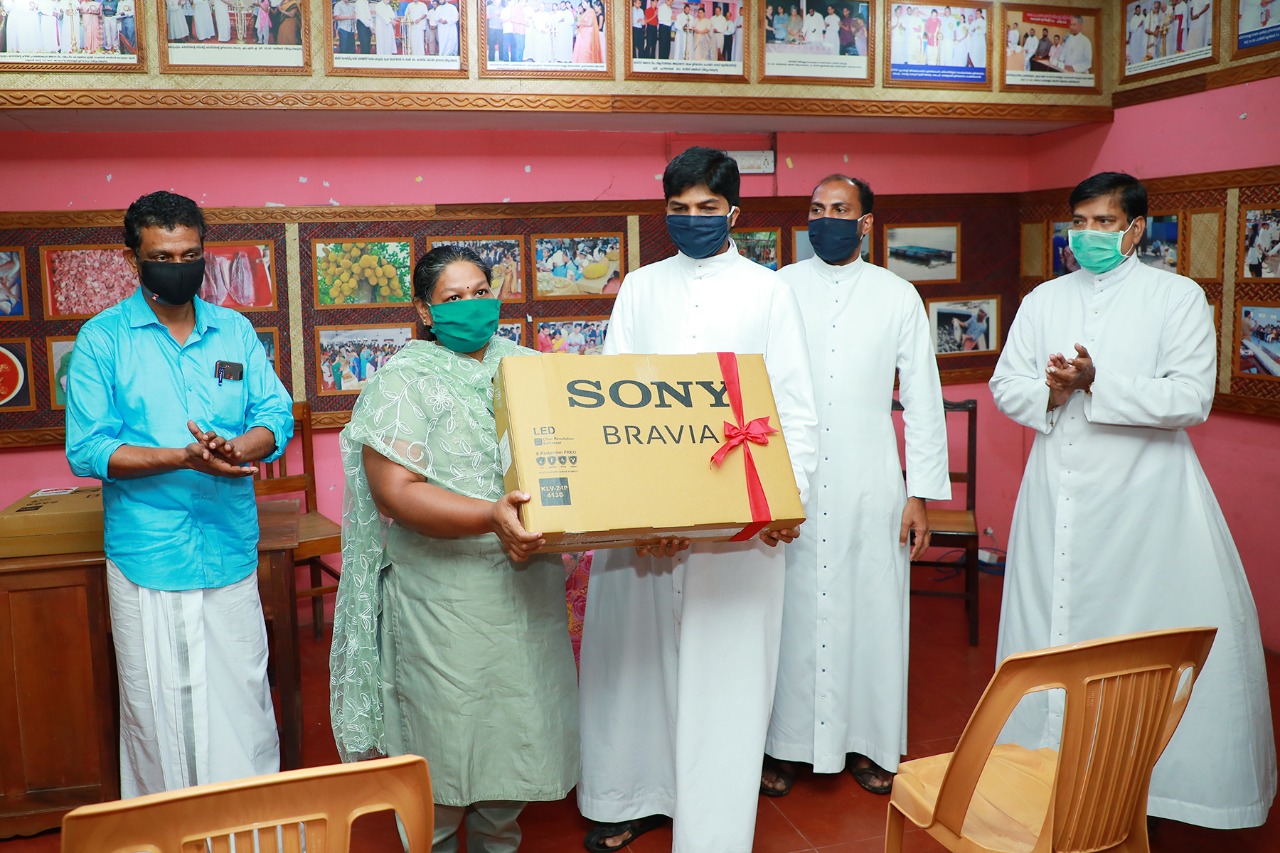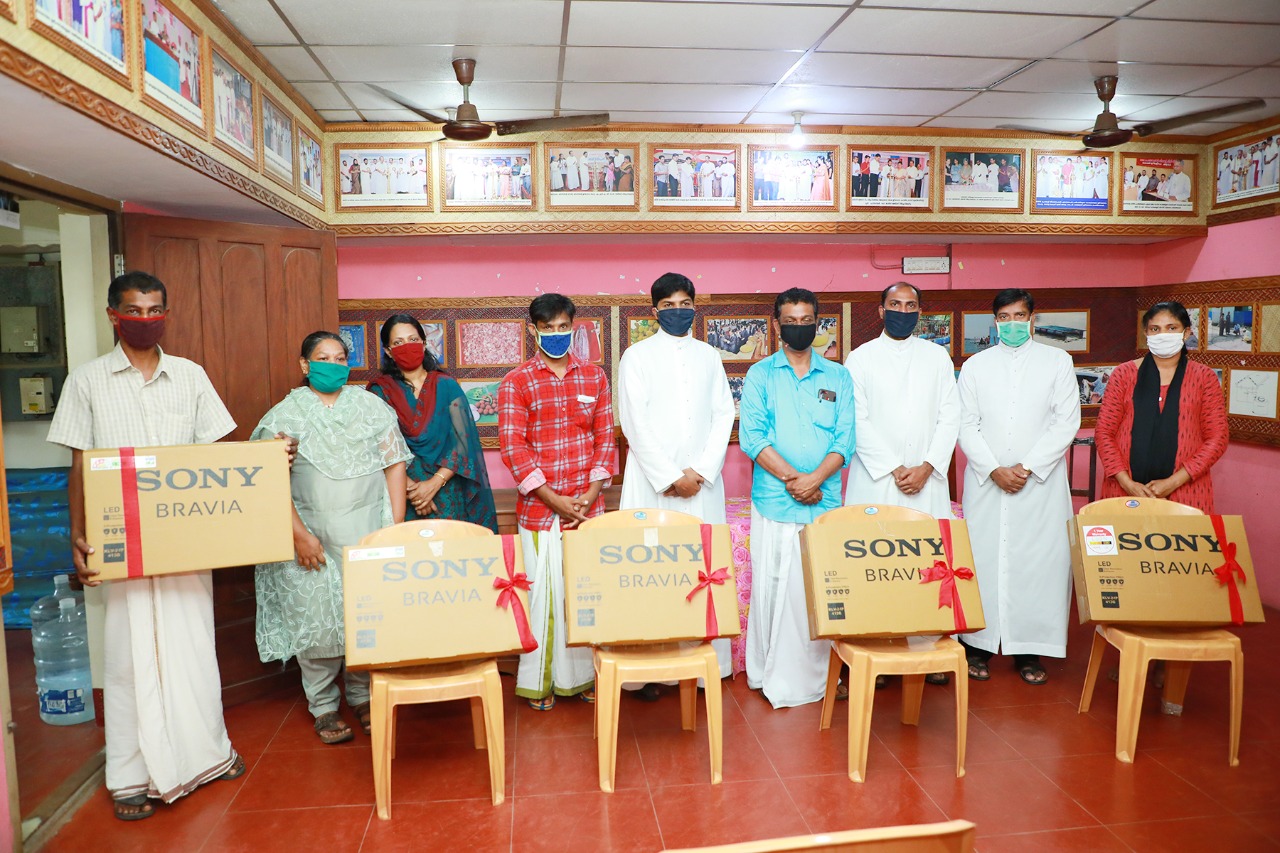 (The photos are above here on this page.)   Also, see our Facebook page here.
With regards,  Fr. Paul Thomas, Executive Director, KOTTAPURAM INTEGRATED DEVELOPMENT SOCIETY (KIDS), Kottapuram, Thrissur (DIST), Kerala, India.
---
---
---
---

We invite you to participate in our parish
Lenten Almsgiving Drive for INDIA!
Each week through bulletin articles we will learn about the great work done by the

Diocese of Kottapuram, India,
to assist families in time of need, to care for the elderly and the disabled, educate farm workers and help finance small cottage industries that help communities to grow and prosper.  Learn, pray and collect your monetary offerings from savings by preparing simpler meals or making other sacrifices for those living in harsh poverty conditions. Give in solidarity with those less fortunate.    Donate here!  Also, Lenten Offering Coin Sacks are provided in your church bulletin Forum on the Sunday before Ash Wednesday, before Lent begins.
---
Please return your cash and/or check contributions on Palm Sunday, April 5, 2020, in the collection basket.  Checks are payable to: St. Francis of Assisi Parish (2150 Frieze Ave., Ann Arbor, MI  48104). with "India" on the memo line. Thank You for your contributions toward this effort. Learn more and donate here at:
https://stfrancisa2.wufoo.com/forms/india-mission-fund-at-st-francis/ 

---

Diocese of Kottapuram, India, is
"…inspired by the footprints of the Holy Ones…"
(Isaiah 52:7) (Romans 10:15)
---
---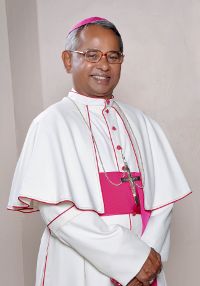 Lenten Almsgiving for the Church in the Catholic Diocese of Kottapuram, India.
Working with beloved Bishop Rev. Dr. Joseph Karrikkassery, sends us his greetings stating, "Of the five program areas listed here, those most in need of your special prayers and attention are:
Workers, especially those physically and/or mentally challenged workers, because they are the most vulnerable group whom we are working with.  It is our dream to have a special place for them, with special facilities like ramp, conducive toilets, and conducive seats for star-making. Now it is very hazardous way they coming to the centre and working as they have to bent too much to do the work.  The building, a conducive place for them will really be an expansive project for us at this time, which may come around 50000 USD. Still your contribution will be very valid whatever it may be. Kindly pray during the first week for this intention, that this dream of ours will be fulfilled at the earliest."  
---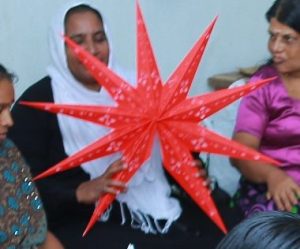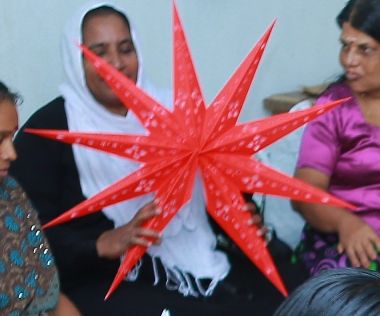 We pray for, and support, those in Kottapuram, India, who are:
• Workers, especially those physically and/or mentally challenged workers, that all may find productive employment and earn fair wages for their labor.
• Children: that all may find access to a quality education and be given the opportunity to become the best versions of themselves.
• Cancer patients and family support program: that all may be given the courage and resources they need to live with dignity.
• Family farmers and those who fish: that all may improve harvests to support families, while preserving natural resources.
• Elderly: that all may find access to healthcare and medical services.
As the diocese of Kottapuram undertakes these and many more services, all offered to anyone in need, irrespective of creed or caste, the financial burden falls on the small Catholic community. Through this project our parish is supporting the small business loans for family-owned businesses in India… Promoting Entrepreneurial Approaches to Poverty.
---
Help a Family and a Community in India: Fr. Bosco's home is the Diocese of Kottapuram, India.  We recall fondly the years Fr. Bosco Padamattummal (2010-2013) served our St. Francis Parish, (and now he is pastor at St. Mary Parish in Manchester, Michigan).  Our parish was blessed to get to know a bit about the people in India and their efforts.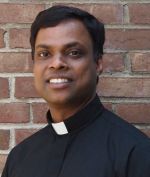 ---
Prayer of St. Mother Teresa:
Heavenly Father, you blessed St. Mother Teresa with gifts of love and compassion so she could spend her life in service for the poorest of the poor.  May we imitate her examples of holiness by sharing our faith and reaching out to those in need.
O St. Mother Teresa, so compassionate were you toward the sick, the hungry and the unwanted.  Your heroic virtues and the graceful faithfulness in which you lived as a servant of God are beautiful examples of your love and union with Him.
We rejoice in your beatification and we praise and thank our loving God for your life and generosity. Help us to follow the Gospel as faithfully and loving as you did.  Amen
Heavenly Father you love all of your children. You are compassionate toward the sick, the hungry and the unwanted.  Strengthen us so that we might spend our life in service for the poorest of the poor.  Help us imitate your saints by sharing our faith and reaching out to those in need.         Amen
---
We invite your ideas. Please contact Scott Wright, Director of Parish Outreach Ministry, at swright@stfrancisa2.org or 734-821-2121.