Worship Schedule: Mass Times & Confession Times
---
The Sunday 10:30 am Mass is also live streamed.
Mary, Mother of God Masses:
Saturday, December 31 at 5pm
Sunday, January 1 at 7am; 8:30am; 10:30am; and 12:30pm (no 5pm Mass today)
Beginning January 7/8:
Sunday Mass Times:
Saturday Vigil at 5 pm; Sunday at 7 am, 8:30 am, 10:30 am, 12:30 pm, 5 pm
Daily Mass Times:
(All Masses are held in church during the Christmas season and in the chapel for ordinary time beginning January 10)
Mon, Tues, Wed at 9:15 a.m.
Thursday at 9:15 a.m. followed by Holy Hour of prayer. Adoration of the Lord in the Blessed Sacrament following morning Mass until 6:30 pm
Friday at 8:15 am
---
Celebración de la Candelaria o la Presentación del Señor.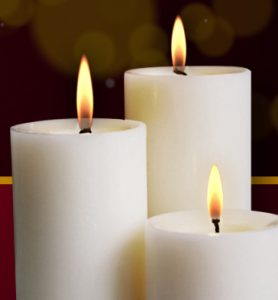 Jueves, 2 de febrero a las 6 p.m. en la iglesia
El tributo musical con banda de mariachi empieza a las 6 de la tarde
Misa a las 6:30 p.m.
Usted y su familia están cordialmente invitados a la celebración bilingüe (Inglés y Español) de la santa misa durante el Día de la Candelaria, también conocida como la Presentación del Señor.
Por favor, traiga velas, imágenes del Niño Jesús, y otros artículos religiosos que le gustaría que sean bendecidos.
Habrá una recepción y cena después de la misa en el Centro de Actividades de la Parroquia (PAC).
Le pedimos que traiga su comida favorita para compartir.
Para más información, por favor contacte a Ellen, Julie o Helena a 734-821-2130 o stfreled@stfrancisa2.org
Celebration of Candlemas or the Presentation of the Lord
Thursday, February 2 at 6 p.m. in church
Musical Tribute with Mariachi Band begins at 6 p.m.
Mass at 6:30 p.m.
You and your family are invited to join in a bilingual (Spanish and English) celebration of Holy Mass for Candlemas Day also known as the Presentation of the Lord.
Please bring candles, images of the baby Jesus, or other religious articles that you would like blessed.
Reception and dinner follows Mass in the Parish Activities Center (PAC).
Please bring your favorite food to share.
For more information, please contact Ellen, Julie, or Helena at 734-821-2130 or stfreled@stfrancisa2.org
---