Parish Registration – English
Parish Registration – Español
Join the Parish today! Read More

Change of Address 
Change address, email, or contact information, including email address for contribution statements.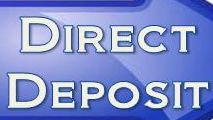 Sunday Offering Direct Debit
Make Sunday contributions electronically with direct debit transfer. Read More
---
Your Gifts: His Works

  (Previously known as Time & Talent)
Complete this survey to learn what is the right ministry for you.
---
Families: If your child (or grandchild) is not enrolled in St. Francis School, then please sign up your child (PreK-8) for Religious Education classes online here.
---
Sign-up Forms
(Sign-up forms listed below here are in chronological order, with those events  happening soon listed at the top and farther in the future lower down this list.  Also, at the end of this page there is a list of several ongoing parish projects.)
---
Lenten Fish Fry Curbside Pick-Up 2019
ORDER HERE: Place your order by 4:00 p.m. each Friday and we'll have your order ready for you at our drive-up.  Pay now with credit card or upon arrival with cash or check.  Thank you for your support of the St. Francis School Tuition Fund!
---
Come help out at the Fish Fry!  
All workers get free dinner and earn tuition credit $$ for their students at St. Francis School. Grandparents and extended family are welcome to come help! If you don't have a child in the school but would like to support tuition credits for the students, you are welcome too! Middle School students can earn service hours for their time.
SIGN UP TO HELP: https://www.signupgenius.com/go/8050f4baeaf29ab9-lenten6
---
Small Groups offers a wonderful opportunity to connect with other parishioners while enriching our faith.
–
Through prayer, fellowship, and discussion, come deepen your commitment to the Lord by joining a small group this Lent!
–
---
---

Food Drive: On March 24-31, 2019, Our St. Francis Parish St. Vincent Service Committee is leading us in this food drive to collect groceries which are needed for our low-income neighbors who rely on our pantries at, the Northside Community Center of Catholic Social Services in Ann Arbor, and Hope Center in Ypsilanti. Please sign-up to help here!
---

Join us: Thursday, Mar. 21st
6:30 p.m. (in church) Evening Prayer
7 p.m. (in Gym) Dinner & Talk
"That Man Is You"
Mike Smith, St. Francis School Gym Teacher, Husband and Father will share his personal testimony of faith and how the program "That Man is You" transformed his life.
SIGN UP TO ATTEND
$10 suggested donation for dinner.
---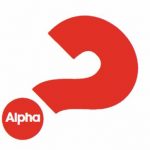 ALPHA, …What is Alpha?
Join an Alpha Group this Lent: Wednesday or Thursday evenings or Friday mornings beginning March 7. Learn more & Sign up!
---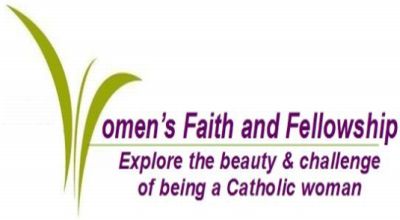 Thursday, April 4th @ 7:00 pm (PAC)
Our Speaker: Theresa Flores is an author, international speaker, and expert on human trafficking. Theresa Flores is herself a survivor of human trafficking. She will share her story and what we ask Christians can do to respond to this crisis. SIGN UP TO ATTEND
---

Join us on our Easter Pilgrimage: In Pursuit of Heaven, the Black Robes May 7-9 to explore the Shrines of the North American Martyrs. (Since we are traveling to Canada, you will need a passport or enhanced driver's license). Sign up and Learn more here!
---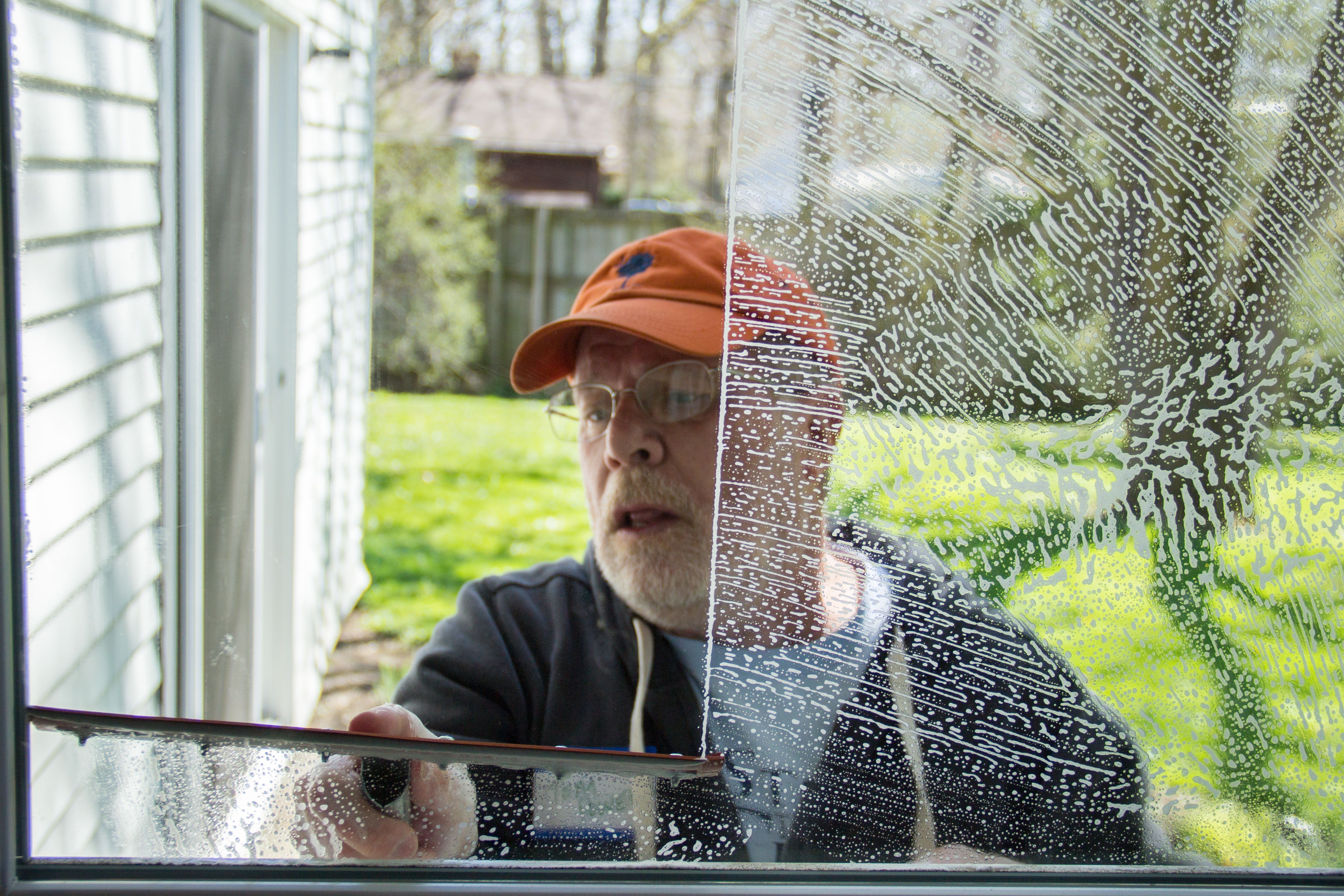 St. Francis Parish Donate a Day !  On April 27th, 2019, from 9:00am – 12:30pm our group of volunteers of all ages, will donate our day working together on yard work, planting, trimming, raking, window washing, power washing siding and moving furniture at Emmanuel House, Home for the Elderly.
---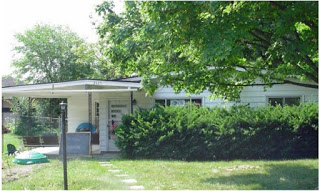 St. Francis Parish 2019 Habitat for Humanity Catholic House Renovation
In April 27, 2019 we will begin working to complete renovations on the house following energy star standards.  Learn more, and see our partner family will be introduced here.  Construction volunteers assist with the renovations!    Register and Sign-up to work!
---
Ongoing Parish Projects
---

Seniors @ St. Francis
This Seniors' Sign-up Tab Group includes a variety of events you would enjoy.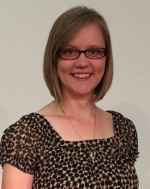 Join the Parish Children's Choir
For Children in grades preK-5. Middle School and High School Youth are needed to help sing with the younger children. Practice on Thursdays at 6:15 pm in the Choir Room. Read More

Assist at Emergency Food Program
administered by Catholic Social Services at Northside Community Center, Ann Arbor, which distributes groceries and personal care items to low-income families and individuals on a monthly and/or emergency basis.

Serve a Meal to the Hungry!
Every third Friday evening of the month, prepare and serve a meal at the Ann Arbor Community Kitchen.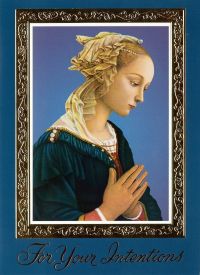 Prayer Requests:  We should never underestimate the power of prayer and the support that we are given knowing that others are praying for us.  If you have a Prayer Request, we invite you to enter it. For the next three weeks, your request will be remembered in prayer by the homebound members of our parish. They have made this their special ministry.  Remember, no one is alone in this world. We support one another in our prayer. 
---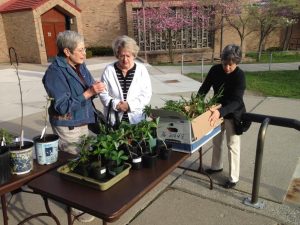 Sustainable Vegetable Garden Project:  These gardens provide fresh organic produce and herbs to families at Foundations Preschool of Ann Arbor on Packard Road, a program for low income, struggling, at-risk children and families of our area.
&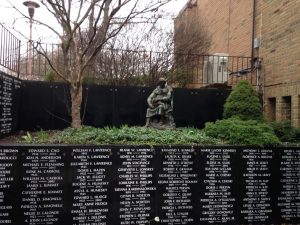 Botanical Gardens: Gardening and Grounds Grooming Group (4G Network) Ministry:  Several gardens surround the St Francis of Assisi campus of buildings, including, but not limited to, the church, school, rectory and/or parish offices.  These gardens need to be a beautiful expression of hospitality, in particular, the entrances, to our fellow parishioners and visitors as well as reflect a statement of our appreciation for God's creation and nature.   Spring tasks: remove debris/dead plants; prepare beds and plant annuals and perennials;  Summer tasks:water and weed weekly/bimonthly; mulch; deadhead flowers; Fall tasks: rake leaves/clear beds, plant bulbs.
---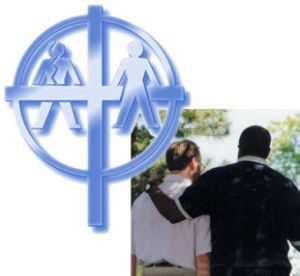 Stephen Minister Training – APPLICATION.
Stephen Ministers are listeners providing distinctively Christian confidential care for people going through difficult times.

St. Vincent Service Ministry,and, Volunteer service project opportunities in our community are available throughout the year.  See our SignupGenius or Sign-Up Forms page for current volunteer options organized by St. Francis Parish St. Vincent Service Ministry. Events like: Assist at Emergency Food Program; Serve a Meal to the Hungry; Food Drives – Help Deliver Food; Shelter for People Who Are Homeless; Help With Tax Forms; Donate a Day in April; Charity Christmas Dinner Party, Christmas Giving Tree and Regift Box, Habitat House, Pro-Life Events, Hunger Walk, etc.   Looking for additional service ideas and contacts in our community?  See our list here.
---

For More Information contact our Parish Office at  parishoffice@stfrancisa2.org or 734-769-2550.