---
Join a SMALL GROUP this Advent
"All the darkness is the world cannot extinguish the flame of a single candle." –St. Francis of Assisi
In Baptism, parents and godparents are entrusted with the light of Christ, a light that "is to be kept burning brightly." The priest says "this child of yours has been enlightened by Christ. He/She is to walk always as a child of the light. May he/she keep the flame of faith alive in his/her heart. When the Lord comes, may he/she go out to meet Him with all the saints in the heavenly kingdom." This flame of faith is to be fanned, enkindled in our hearts and shining brightly for those around us to see. We are to share this light of Christ with those around us, most especially our families and children.
But what does this practically look like? And how can we share our faith if we don't have all the answers?
In, "The Light Entrusted to You, Keeping the Flame of Faith Alive" author John Wood explains that the best way to learn something is to teach it. In six "lessons" throughout the book, he explores some fundamental truths of our Catholic faith and how we can best share these truths and become the light of Christ to our families, workplace, and communities. Each of the lesson's titles makes up the acronym, SAINT, for that this the purpose of our baptism and journey of faith, that we can "one day go out to meet the Lord" in communion with all the saints. In John Wood's words, "Become a Saint. Nothing else really matters."
Throughout the 6-week meetings of small groups, we will discuss these truths of our faith and how we can best share these truths with those around us. This small group session will aim to fan the flame of faith and love of God in you, so that you might, in the words of St. Catherine of Sienna, "set the world ablaze." God can do great things through those who trust in Him!
If you are interested in facilitating a small group or would like to start a group with your family or friends, please email Kelly Hernandez at: khernandez@stfranisa2.org. We will order books and provide materials. Groups can meet in the comfort of home or there is space available to meet on parish grounds.
---
JOIN A SMALL GROUP!
Small Groups offers a wonderful opportunity to connect with other parishioners while enriching our faith. Those involved in small groups consistently cite a greater feeling of community as well as better clarity in what it means to live out their faith on a daily basis.
Every Advent and Lent, various groups gather together once a week to read and discuss books on faith. We aim to deepen our faith and commitment to Christ and His Church through prayer, fellowship, and learning. The groups meet at different times and places, join one that fits your schedule!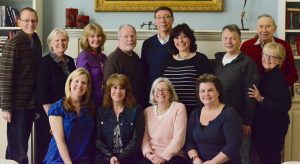 ---
CHRISTIAN MEDITATION
Meets every Monday from 7:00 – 8:00 pm In the Chapel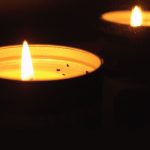 Have you thought that you should try meditation?   Our meditation group is for beginners as well as advanced meditators.  This ancient form of Christian prayer, rooted in the Gospels and St. Paul is offered weekly. Come when you can.
Contact parishioner Paul Thompson at 734-646-5591 for more information or just show up.
---
PRAYER SHAWL KNITTING MINISTRY
"Blanket those in our community in Prayer, Healing and Love."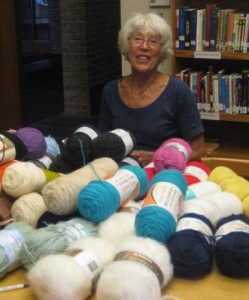 Do you like to knit or crochet?
We use the craft of knitting/crocheting to create shawls for those in the community who might derive comfort, warmth, and spiritual sustenance from them. People such as the homebound, chronically ill, those experiencing a crisis, and a mom with a first baby are typical recipients.
The Knitting Group meets on the second Monday of the month at 7:00 pm in the Parish Library, located off the gathering space of the church. Our St. Francis Web page is here.: stfrancisa2.com/knitting-ministry/  To get a broader perspective on what this is all about, visit: www.shawlministry.com
We attach this note: "Crocheted by hand and threaded with prayers of love and hope, this item is a gift to you.  May it bring blessings of comfort, gifts of warmth and the knowledge that you are loved.   – St. Francis of Assisi Catholic Church, Prayer Shawl Ministry"
For more information, including pattern and yarn recommendations, please contact Kathleen Ardan at  a2kardan@gmail.com or 734-717-0685.