---
JOIN A SMALL GROUP!
Small Groups offers a wonderful opportunity to connect with other parishioners while enriching our faith. Those involved in small groups consistently cite a greater feeling of community as well as better clarity in what it means to live out their faith on a daily basis.
Every Advent and Lent, various groups gather together once a week to read and discuss books on faith. We aim to deepen our faith and commitment to Christ and His Church through prayer, fellowship, and learning. The groups meet at different times and places, join one that fits your schedule!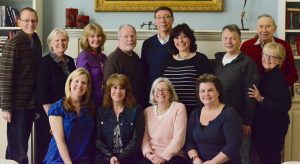 ---
CHRISTIAN MEDITATION
Meets every Monday from 7:00 – 8:00 pm In the Chapel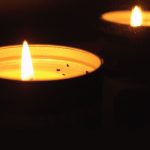 Have you thought that you should try meditation?   Our meditation group is for beginners as well as advanced meditators.  This ancient form of Christian prayer, rooted in the Gospels and St. Paul is offered weekly. Come when you can.
Contact parishioner Paul Thompson at 734-646-5591 for more information or just show up.
---
PRAYER SHAWL KNITTING MINISTRY
"Blanket those in our community in Prayer, Healing and Love."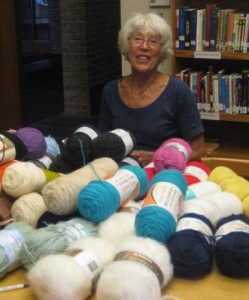 Do you like to knit or crochet?
We use the craft of knitting/crocheting to create shawls for those in the community who might derive comfort, warmth, and spiritual sustenance from them. People such as the homebound, chronically ill, those experiencing a crisis, and a mom with a first baby are typical recipients.
The Knitting Group meets on the second Monday of the month at 7:00 pm in the Parish Library, located off the gathering space of the church. Our St. Francis Web page is here.: stfrancisa2.com/knitting-ministry/  To get a broader perspective on what this is all about, visit: www.shawlministry.com
We attach this note: "Crocheted by hand and threaded with prayers of love and hope, this item is a gift to you.  May it bring blessings of comfort, gifts of warmth and the knowledge that you are loved.   – St. Francis of Assisi Catholic Church, Prayer Shawl Ministry"
For more information, please contact Donna Johnston @ donnakj@umich.edu