Thank you to all who joined us for the spectacular MLK Webinar digital tour Jan 17, 2021, Pilgrimage to Nonviolence.
The spectacular MLK Webinar digital tour Jan 17, 2021, Pilgrimage to Nonviolence was a wonderfully powerful presentation by Yolanda Jack, of Charles H. Wright Museum of African American History about Dr. Martin Luther King's Pilgrimage to Nonviolence. It was attended by members of both Catholic parishes, St. Francis of Assisi, Ann Arbor & Corpus Christi, Detroit. We learned about the experience of Africans who were brought to America as slaves and their descendants who fought for civil rights. American racism did not die with the end of slavery – it just changed form. We continue to celebrate the legacy and achievements of African Americans in Michigan and America. We look forward to continuing our Pilgrimage to Nonviolence. Stay tuned for more events.
---
Join together with
Corpus Christi Parish & St. Francis Parish Racial Justice Advocates as we:
Celebrate Black Catholic History mon
th
on
Friday, February 5th, 2021, 6:30pm – 8:30pm lead by Corpus Christi Parish and it is taking place at their parish
with the ArchDiocese of Detroit Office of Black Catholic Ministry,
featuring Vickie Figueroa (Director of the AOD Office of Black Catholic Ministry) and Richard Lane (Catholic Lay Evangelist). Space is limited.
We are also planning to meet on:
Saturday, February 20th, 2021, for a Museum Tour (virtual) of the Rosa Parks Civil Rights Museum in Montgomery, Alabama. And, we are in communication with The Birmingham museum & The King Center in Atlanta. And, we are looking at the usccb study materials too.
Corpus Christi Parish picnic is on 2021/08/22 a Sunday. Depending on the vaccine situation, that may be chance for us to get together for some food and fun.
---
---
---
(Read our Justice Advocacy Articles.)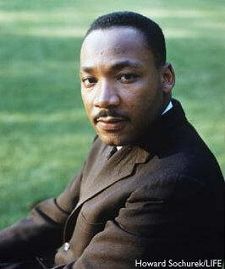 While he was not a Catholic himself, we celebrate the life and work of Martin Luther King Jr. because his goals are completely aligned with the themes of Catholic Social Teaching: the life and dignity of all people; the call to community participation and inclusion of all Americans, regardless of their skin color, in our democracy; the duty to advocate for those who are downtrodden, putting the needs of the poor and vulnerable first; and solidarity in our one human family, regardless of racial, ethnic, economic, and ideological differences. The National Holiday is observed annually on the third Monday of January. Reverend King's actual birthday is January 15.
Masses to commemorate Reverend King
Join St. Francis of Assisi Parish as we celebrate and honor the life of the Reverend Dr. Martin Luther King, Jr., through scripture and song, to recognize his good efforts and advancement of our Human Rights and Civil Rights as certainly in keeping with the Gospel of Jesus Christ. Look for information in the Parish bulletin In early January for Masses where we will commemorate the memory of the Reverend Martin Luther King, Jr.
---
Since 2008 we have commemorated the life and legacy of Reverend Doctor Martin Luther King, Jr. with Mass, Choirs & Dinner together with both St. Francis Parish and our sister parish, Corpus Christi Catholic Church, Detroit.
". . . Dr. King's life and the cause for which he died were in full accord with the teachings embedded in the Church's social doctrine. Over the centuries, the Church has shown her concern for human life in society, for the relationships of justice and love that form the fabric of society. The Church has protected and promoted the dignity and rights of the person, and peace in the relationships between persons and between communities of persons. Dr. King, through his life, his work and his death, championed the dignity and rights of his people—and of all people. Join with us in commemorating him at our Masses by praying for the coming of peace and justice throughout the world." – Phil Kearney
For more information contact the Parish Outreach Ministry at justice@stfrancisa2.org or 734-821-2121
---
Links
Commemorate Reverend King, and, sign-up to eat and help with the dinner, here.
Racial Justice @ St. Francis Parish & Justice Advocacy Articles
Corpus Christi Catholic Church, Detroit (Our Sister Parish)
---
Viola Fauver Liuzzo
, a civil rights activist from Michigan, as a housewife and mother of five, passionately believed in the fight for civil rights. She helped organize Detroit protests before March 1965, when she heeded the call of
Martin Luther King Jr
, traveled from Detroit, Michigan, to Selma, Alabama, participated in, and helped with coordination and logistics of the successful marches, and was murdered by members of the Ku Klux Klan. She was 39 years old.
[*]
Having spent much of her childhood and adolescence very poor in her parents' home, at times living in one-room shacks with no running water in Tennessee. In 1943 when Viola was 18 years of age, her family moved to Detroit, Michigan, which was starkly segregated by race. Tensions between whites and blacks there was very high and the early 1940s saw violence and rioting. Witnessing these horrific ordeals was a major motivator that influenced Viola's future civil rights work.
[*]
It was during her formative years, when Viola experienced the segregated nature of the South firsthand. She realized the injustice of segregation and racism, as she and her family, in similar conditions of great poverty, were still afforded social privilege and amenities denied to African-Americans under the Jim Crow laws.
[*]
Liuzzo's funeral was held at Immaculate Heart of Mary Catholic Church on March 30, 1965, in Detroit, with many prominent dignitaries including Dr. Martin Luther King, Jr.
[*]
In

2006

Immaculate Heart of Mary Parish merged together with St. Gerard Parish, and so is now Corpus Christi Catholic Church, and our sister parish.
In this conquest for racial justice let us honor and imitate the strong desire to make a difference on a large a scale as we see in the lives of Viola Fauver Liuzzo & Dr. Martin Luther King, Jr. and so many others of great faith.
…
---
— —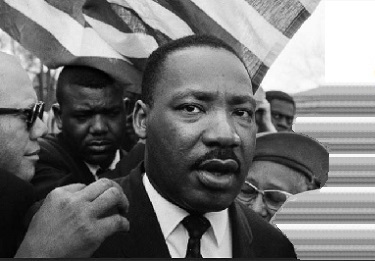 ---
---