Christian Outreach, Service, & Justice
St. Francis Parish advances each year in its outreach to the poor, the homebound, and those in any kind of need. Training and education for Stephen Ministers are conducted at the parish. Regular and extraordinary food drives and fundraisers for the poor in our region and throughout the world, particularly in the Diocese of Kottappuram in India, successfully raised awareness among parishioners that human need knows no borders or bounds. Continuing education on the Church's concern for the poor, the natural environment, and for the migrant fuel the drive of parishioners to seek justice both in theory and in deeds.
Here is a list of volunteer service project opportunities in our community which are available throughout the year.
Below here is a list of ideas.

St. Vincent Service Ministry, and, Volunteer service project opportunities in our community are available throughout the year.  See our SignupGenius or Sign-Up Forms page for current volunteer options organized by St. Francis Parish St. Vincent Service Ministry.
Events like:
Emergency Food Program;  at HOPE CENTER signupgenius – Hope Clinic, Ypsilanti, Emergency Food Program  & at CSS NorthSide Emergency Food Program
Serve a Meal to the Hungry;
Food Drives – Help Deliver Food;
Shelter for People Who Are Homeless;
Help With Tax Forms; 
Donate a Day in April;
Charity Christmas Dinner Party,
Christmas Giving Tree and Regift Box,
Habitat House,
Pro-Life Events,
Hunger Walk,   etc.
Homebound Ministry  brings the Eucharist to parishioners and other Catholics who are unable to get to Sunday Mass.  Is God calling you to bring Christ in the Eucharist to those unable to join us for Sunday Mass?   Candidates must have received all the Sacraments of Initiation (Baptism, Eucharist, and Confirmation).
The indwelling of Jesus through the Eucharist makes us truly His body in the here and now. The Second Vatican Council calls it "the source and summit of the Christian life" and "the foretaste of the heavenly banquet".
Your Gifts: His Works

  (Previously known as Time & Talent)
Complete this form to learn what is the right ministry for you.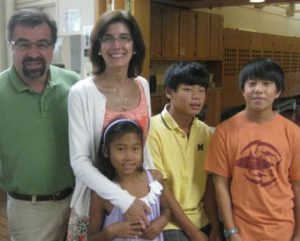 Coffee & Donuts Social Host Volunteers are needed for this ministry of hospitality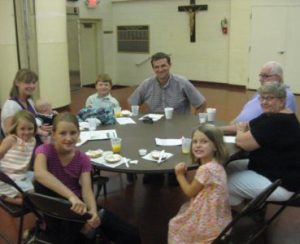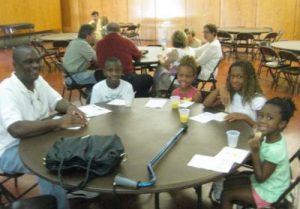 on most Sunday mornings following the 8:45 am and 10:30 am Masses in the Parish Activity Center (PAC). In addition to fresh coffee and doughnuts we also have bagels, juice, and yogurt for those looking for a healthier snack.  Interested?  Please contact Marty Lucas at mlucas@stfrancisa2.org or 734-821-2125.
Altar and Church Care Teams: You are welcome to join the many parishioners who support the Parish by caring for our altar area and church. The teams are responsible for light cleaning and organization.  For more information contact our Liturgy Coordinator at liturgy@stfrancisa2.org  or 734-821-2123.
Funeral Luncheon Team: Volunteering at our Parish funerals is a wonderful way to help a fellow Parishioner at an important time. Volunteer opportunities range from donating a salad or dessert for the funeral luncheon to set-up and assisting during the luncheon. For more information contact our Liturgy Coordinator at liturgy@stfrancisa2.org  or 734-821-2123.
Wedding Coordinator: Helping as a Wedding Coordinator you will assist the bride and groom on their wedding day.    For more information contact our Liturgy Coordinator at liturgy@stfrancisa2.org  or 734-821-2123.

Elizabeth Ministry is temporary help with meals and help around the house during life-changing events.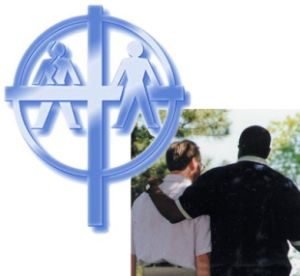 Stephen Ministry is a Christian confidential ministry. Stephen Ministers are lay members of our Parish who are specially trained to listen and stand with another going through a challenging time.  Become a Stephen Minister!  Providing distinctively Christian confidential care.  Application is here.
---

Assist at Emergency Food Program administered by Catholic Social Services at Northside Community Center, Ann Arbor, which distributes groceries and personal care items to low-income families and individuals on a monthly and/or emergency basis.
Food Drives at St. Francis Parish

Serve a Meal for the Hungry: Prepare and serve a meal at the Ann Arbor Community Kitchen.
Also, help fight hunger in our community…
Food Gathers Food Rescue/Food Bank program – help fight hunger in our community.
Learn more and sign-up for those additional opportunities at Food Gatherers foodgatherers.org (734-761-2796).
Mercy House Christmas party – HOLIDAY PARTY FOR THE HOMELESS COMMUNITY on DECEMBER 25.  LOCATION: MERCY HOUSE. We need all of the help we can get, both on December 25 and in advance. Your presence alone is a beautiful gift.  If you would like to donate see… www.missiona2.org/mercy-house.html
Help Serve a FREE Meal for the Hungry on Thanksgiving Day:
Thanksgiving Dinner Free provided at The Original Cottage Inn Restaurant, 512 William Street, Ann Arbor, open to the needy & homeless from 10:30AM – 2PM on on Thursday, Thanksgiving day. Volunteers are offered two work shifts. Volunteers call 734-663-3379. (They start accepting volunteers October 15).
The annual Ypsi Area Downtown Community Holiday Dinner  is in December in Ypsilanti, providing a dinner for folks who might not otherwise have one. People are greeted, seated, served and thanked for coming – all by volunteers. All the food is provided through donations. We need volunteers. We also need some donations of a ham, pie, or cake. To donate or volunteer: Kathy Wyattwyattk@washtenaw.org.
See other free meal contacts here.
Hope Medical Clinic, Inc, Hope Center, 518 Harriet St., Ypsilanti, MI 48197; 734-484-2989.
Salvation Army & Ypsilanti Free Methodist Church, 1800 Packard Road, Ypsilanti; (734)482-2055.
St. John the Baptist Catholic Church, 411 Florence St., Ypsilanti, MI 48197; (734) 483-3360.
SOS Community Services, 114 N. River St., Ypsilanti, MI; (734) 484-9945.
Bethseda Bible Church, 1800 S. Huron St., Ypsilanti, MI; (734) 483-7279.
Ann Arbor Vineyard Homeless Ministry, 2275 Platt Rd., Ann Arbor, MI 48104; (734) 477 -9135.
---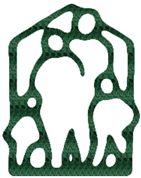 Shelter for Homeless Families at Alpha House, 4290 Jackson Rd., Ann Arbor 48103.
For a week (end of May and mid October), join our St. Francis team in providing hospitality for 5-8 homeless families staying at Alpha House Shelter in Ann Arbor.  This is an opportunity for individuals and families with kids to serve together!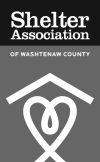 Shelter at St. Francis Gym for the Shelter Association of Washtenaw County.
Sign-up to help during the seven (7) days with hosting approximately 25 homeless men from our community. Drivers are needed to transport men from the Delonis Center Shelter, Ann Arbor, to St. Francis Gym, and, then for breakfast, to St. Andrew Episcopal, Ann Arbor. Overnight hosts and other volunteers are needed to make coffee & oversee the hospitality efforts, or, to provide snacks and set-up and serve.  Contact the Parish Office, (734-821-2121) (734-480-8422) justice@stfrancisa2.org .

Help With Tax Forms?
We assist with filing Tax forms. For 12 weeks each year (beginning of February to April), parishioners volunteer their time to assist individuals in need on their Income Tax Return if they have limited income and simple tax returns. Sign-up here.   Or, learn more here.  Need Help With Your Tax Return? Call the Parish Office at 734-769-2550 to make a 45-minute appointment Saturdays, February through April.  No walk-ins!
St. Francis – Donate a Day – a Saturday in April each year, yard work & window washing at: Emmanuel House.   Teens are welcome with their parents. Please use our Volunteer Sign-up Form.  Questions? Contact: the St. Francis Parish Social Ministry Office, (734-821-2121) justice@stfrancisa2.org.
Jesus is in JAIL! Will you pray with Him? "Be Not Afraid!" Jesus was incarcerated during his life, and he can still be found in the jail. Come and see for yourself. Join a jail ministry team! To get started you must attend an orientation on "The Rules & Regulations of the Jail" presented by the Jail staff at the Jail. Orientations are scheduled three times a year (February, July, and October). Call the St. Francis Parish Office at 734-821-2121. Learn more … volunteer orientation … schedule of services.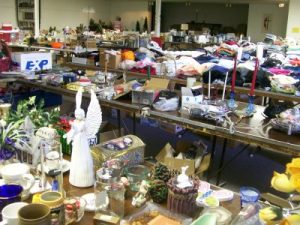 St. Francis Parish Annual Rummage Sale happens for three days every June in School Gym hosted by St. Francis Altar Society.  During that week in June Drop off your donations, clean and in good repair, at the School Gym.
---
---
UM researchers list several factors that affect quality of life for Seniors in Washtenaw county. One factor, volunteering, has a very strong correlation with quality of life. Learn more at these links:
---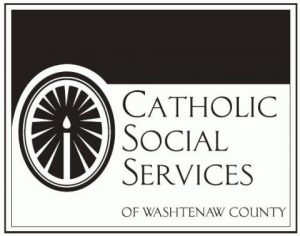 Catholic Social Services of Washtenaw County
program Neighborhood Senior Services (734-712-7259) serve seniors in Washtenaw County who are living independently and need services and support to remain at home with comfort, safety, and dignity. Volunteer opportunities include Medical Access Drivers, Senior Companions, and Food Delivery Volunteers.  Also an Annual Fall Chore Day for volunteers to help their neighbors by raking leaves, checking smoke alarms—enabling seniors to enjoy the independence of living in their own homes with dignity.  Groups, individuals and families are welcome. Register by calling 734-712-7259.
Catholic Social Services of Washtenaw County has volunteer opportunities in the following programs.
www.csswashtenaw.org/index.php?page=volunteer-opportunities
"The Oaks" Adult Day Services Program needs both individuals and groups (including children) for a variety of activities.
Volunteer Respite Program volunteers provide respite to caregivers by staying with the family member while the caregiver takes a break.
Tax Assistance Program volunteers help lower-income older adults prepare and file Michigan Homestead Property Tax Credit and Home Heating Credit claims.
Medicare/Medicaid Assistance Program volunteer counselors meet with individuals needing assistance with any aspect of health insurance.
Emergency Food Program needs volunteers to help unload donations, stock shelves, help clients shop, carry food to cars, and do client intakes.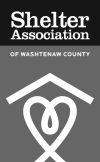 Shelter Association of Washtenaw –  Volunteers first attend an orientation of 1½ hours required, and, generally held monthly. To sign up for orientation, at www.annarborshelter.org and see the Volunteering tab. For more information contact Volunteer Coordinator at 734-662-2829.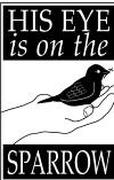 Touch a Special Life… You'll Never Be the Same
His Eye is on the Sparrow — independent homes for adults with disabilities.
Contact  913-522-2960 or HisEyeVolunteer@gmail.com
---
Local Organizations for Community Service and Volunteers
Volunteer Opportunities in Washtenaw County (here is a list of ideas)
For more information contact the St. Francis Parish Outreach Ministry Office at justice@stfrancisa2.org or 734-821-2121.