Her children rise up and praise her; her husband, too, extols her: "Many are the women of proven worth, but you have excelled them all." Proverbs 31:28-29
---
Join us on FRIDAYS for morning Mass followed by prayer, discussion, and playgroup.
Mass at 8:15 a.m. (in church)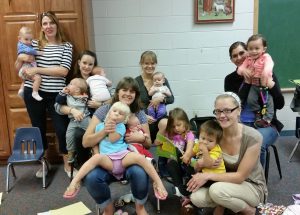 Prayer and Playgroup 9:15-11:15 a.m. (in Rectory basement)
You are welcome to bring a breakfast dish to share. We'll provide the drinks and lots of toys and activities for the kids.
Through prayer, presentations and shared experiences, we help each other understand and nurture God's presence in our lives, our families and our homes. Come share your intentions, experiences and ideas in a supportive environment.
Come connect with other active moms on a diverse range of topics, participate in service projects, book reviews and more!
---
Small Group for Mothers with Young Children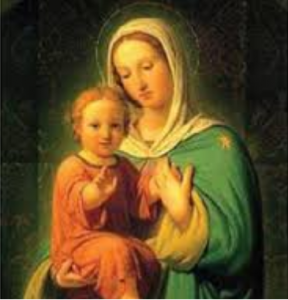 Our weekly small group meets every Monday at 12:30 pm in the Rectory Basement, located on the lower level of the church. We follow the Fall and Lenten Small Group readings, as well as other Faith-centered readings and discussions. Come enrich your faith while your children enjoy playing.
For more information, please contact Kelly Hernandez at khernandez@stfrancisa2.org or 734-821-2122.
---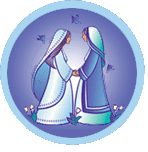 Are You A New Mom?

Let our parish family help you by providing a meal, a prayer, or a hand through our ELIZABETH MINISTRY. 
Give your child the gift of BAPTISM— salvation in Jesus Christ and membership in His Church. 
---