Her children rise up and praise her; her husband, too, extols her: "Many are the women of proven worth, but you have excelled them all." Proverbs 31:28-29
---
Year of Service: Walking With Moms
The United States Conference of Catholic Bishops has encouraged us to join in a year of service for pregnant moms in need.
Learn More: https://www.walkingwithmoms.com/
Pray: https://www.walkingwithmoms.com/prayer-for-pregnant-mothers
Donate, Get Involved, and Support our Local Charities:
ArborWoman: https://www.arborwoman.com/
Catholic Social Services of Washtenaw: https://cssmv.org/services/parenting/
---
Moms In Prayer
Join us every Friday morning before Mass, at 8:30 am, in the main church for the recitation of the Rosary. Come when you can. Let us hold up our families in prayer.
---
Small Group for Mothers with Young Children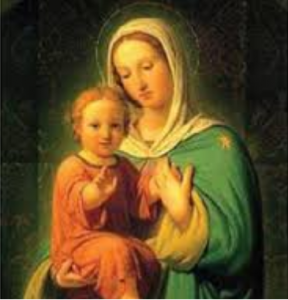 We follow the Fall and Lenten Small Group readings, as well as other Faith-centered readings and discussions. Come enrich your faith while your children enjoy playing.
For more information, please contact Kelly Hernandez at khernandez@stfrancisa2.org or 734-821-2122.
---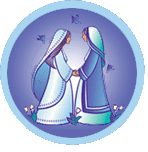 Are You A New Mom?

Let our parish family help you by providing a meal, a prayer, or a hand through our ELIZABETH MINISTRY. 
Give your child the gift of BAPTISM— salvation in Jesus Christ and membership in His Church. 
---