All Day Prayer for Peace with All Day Confession
Thursday, October 12 from 10 a.m. to 10 p.m. in Church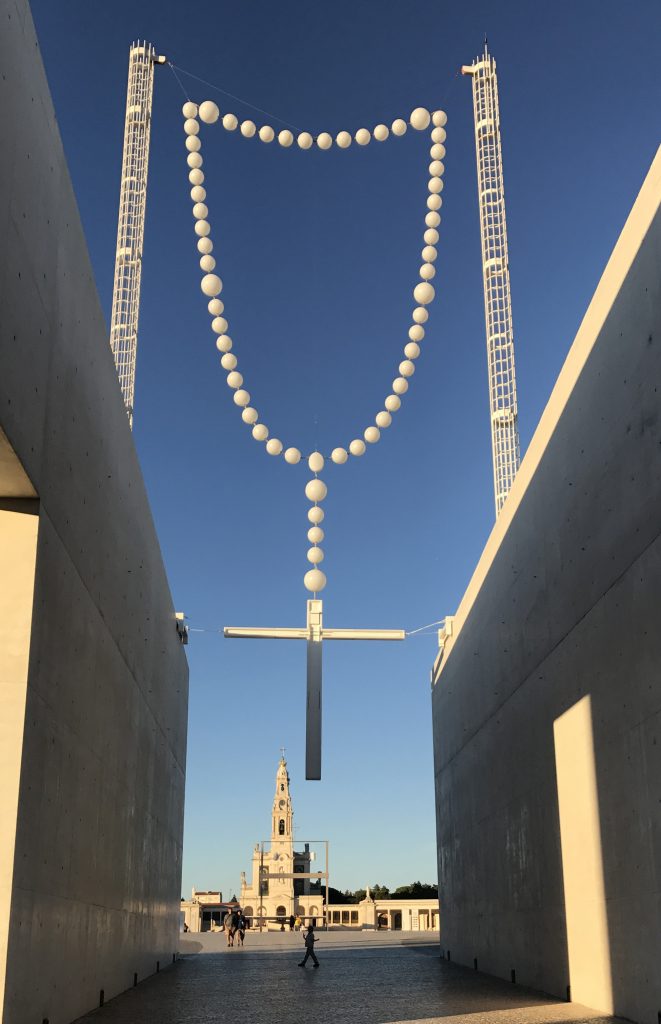 Lasting peace begins with conversion of heart fueled by prayer. During this 100th anniversary of the message of Our Lady of Fatima, please set aside some time on Thursday, October 12 to pray for peace with the community at St. Francis. Come pray for peace in your family, work, and in our world. Come experience the Lord's peace in your own heart through prayer and the sacrament of Reconciliation.
On Thursday, October 12, Holy Mass is celebrated at 9:15 a.m. in Church and is followed by all day prayer and confession available until 10 p.m. Different prayers, songs, and meditations will be led every hour before the exposition of the Blessed Sacrament of the Most Holy Eucharist.
Our schedule for Thursday, October 12:
9:15am All School Mass with Holy Hour and Benediction
11:15am Silent meditation
11:30am Fatima Prayer
12 noon Angelus and Rosary Sung
12:45pm Silent meditation
1:00pm Meditation based on the Fatima Message
1:45pm Silent meditation
2:00pm Scripture Service focused on Peace
3:00pm  School Choir-Choral Music
3:45pm Silent meditation
4:00pm Divine Mercy Chaplet
4:45pm Silent meditation
5:00pm Praise and worship Music for Peace
5:45pm Silent meditation
6:00pm Bilingual Evening Prayer in English and Spanish
6:45pm Silent meditation
7:00pm Spanish Prayer for Peace
7:45pm Silent meditation
8:00pm Taize Prayer
9:00pm Night Prayer with Benediction
9:30pm Reposition Prayers and close at 10pm
---
CHILD CARE AVAILABLE.
We will be offering child care in our Church Nursery (lower level of church) on October 12th at
10am to 12 noon
6pm to 8pm
---
From May 13, 1917, to October 13, 1917, during a century devastated by war, the Blessed Virgin Mary appeared to three children in Fatima, Portugal. According to the memoirs of Lucia Santos, one of the visionaries, the description of the Virgin's tunic resembles the star of Esther, a reference to the biblical book of Esther, the Jewish queen who save her people from annihilation. Our century with the threats of war and heated conflicts and violence in our time call for solutions of peace. Come and commit yourself to prayer for peace during this time of God's mercy.
Questions: Call us at 734-821-2100.
---
Volunteer to be a Greeter on October 12… Here!
(The Full Printable Schedule PDF)
---