ReConnect Spiritual Challenge: Day 7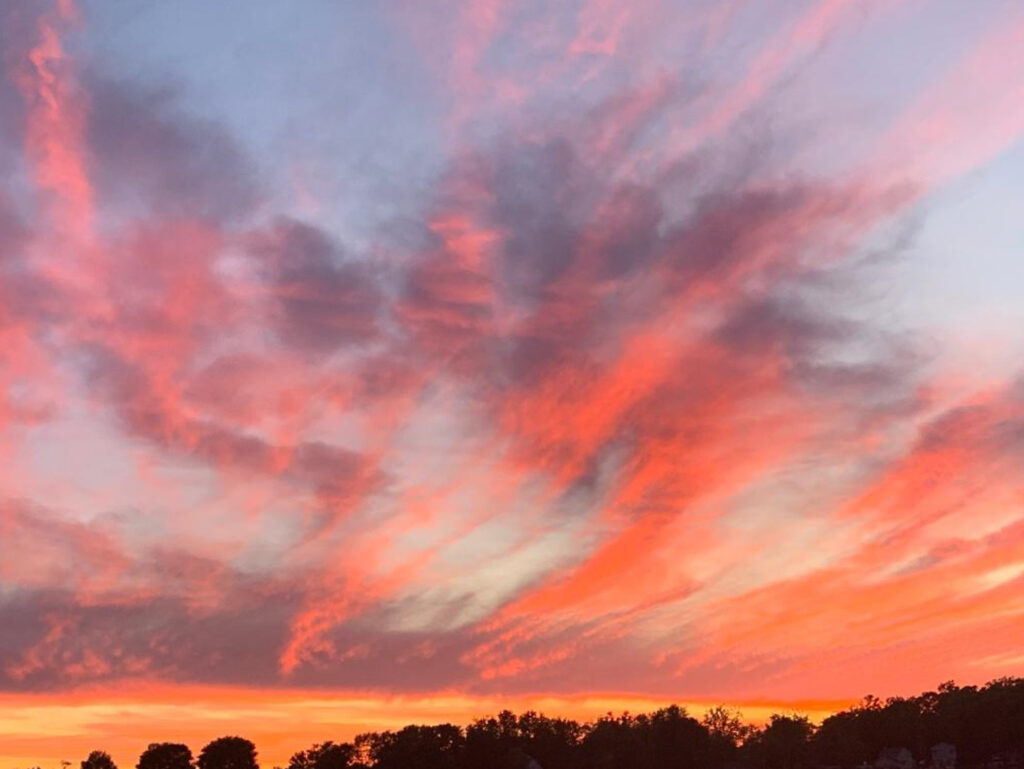 Image: God's glory is all around us! Where do you find it?
On a walk, while you pray, interacting with family or friends?


Use your words, your gifts, for good
Today is the memorial of St. Ambrose. He is a Doctor of the Church–a title given to saints who made significant contributions to theology or doctrine through their study, writings, or research. He lived in the 4th Century and is known for speaking truth with kindness. He can be a role model for us in today's times.

We might consider our conversations with others with whom we may have disagreed in these past pandemic months. Going forward, what can we do to emulate St. Ambrose in interactions with friends and family? Listen more carefully? Speak more gently? Be more willing to consider other points of view? This can be hard, but we have help when we keep Jesus close, to guide us. Today's reading from Isaiah exhorts us to, "Comfort, give comfort to my people, says your God. Speak tenderly to Jerusalem…" 

St. Ambrose also believed that "no one heals himself by wounding another." How do we wound another? Mostly by the words we choose to use. Yet, he also said, "In some causes silence is dangerous." So today we might think about St. Ambrose's words, and reflect on our interactions with others, causes we care about, and relationships we treasure, no matter how far we feel we or others are away from God.

So this Advent, continue to seek Christ and do his will, which is to search for the lost and welcome them home, as St. Matthew wrote in today's gospel, "It is not the will of your heavenly father that one of these little ones be lost."
Read about St. Ambrose, who converted St. Augustine and introduced the West to the practice of Lectio Divina.
Activities:
Choose one to start and explore more as time permits.
1) Read. Reflect on today's liturgical readings.
Ask yourself how these readings speak to you, connect to you, challenge you to new thinking and understanding–about your life, your faith, your connection to our community, and your desire to seek Jesus? Continue on the journey–find Jesus.
2) Listen/Pray.
Download the App: Amen: Catholic Meditation This is free from the App store and contains meditations, prayers, scripture–all as audio content. You can listen while driving, taking a walk, making dinner, working around your home, inside or out, or in a restful place, as a time of quiet contemplation–spiritual nourishment.
Sign up for this daily email filled with meditations, prayers, scripture readings–very user friendly–at this

website
3) Worship. Attend Mass this evening (Tuesday during Advent) at 5:00pm
The ultimate expression of our faith is in attending Mass and receiving Jesus in the Eucharist. Can I find the Lord? Do I feel a connection with members of the community around me?
Each Tuesday in Advent you have the opportunity to attend Mass at 5:00pm. An Advent gift! Following these Tuesday masses, there will be a presentation by Fr. John on "A Marian Advent".
4) Serve. Join a Parish Ministry
Please think of this as your invitation to participate in one of the many liturgical, music, and service ministries available here at St. Francis: Altar Assistants, Extraordinary Ministers of Holy Communion, Readers, Altar Servers, Ushers, one of the many Adult Choirs and Ensembles, Youth Choirs and Ensembles, Cantors, Instrumentalists, Food Drives, Shelter Programs, Gardening and Grounds… What a great way to reconnect with the community, and serve the Lord. Check them out on our

parish website
5) Pray. Thursday Adoration
Choose to spend an hour with the Lord in our Church anytime between 11:00AM and 6:30PM this coming Thursday or any Thursday throughout the year. You can simply sit there and listen for the Lord to talk to you, or you can do the talking. You will find prayer aids in the basket on the table across from the Baptismal Font. There are also rosary beads available. Give yourself an Advent gift of extra time with the Lord.
Links to Resources can be found here on the ReConnect: 21 Day Spiritual Challenge
ReConnect with your faith and community today, tomorrow — and yesterday! If you miss a day, go back and check out all prior challenge days HERE on our website. We are all imperfect children of God, so let's KEEP TRYING! To further reconnect with St. Francis Parish, please contact the parish office at 734-821-2100 or via email parishoffice@stfrancisa2.org. We look forward to reconnecting with you!
Add your email to receive the ReConnect daily emails Dec 1-21 HERE.