ReConnect Spiritual Challenge: Day 6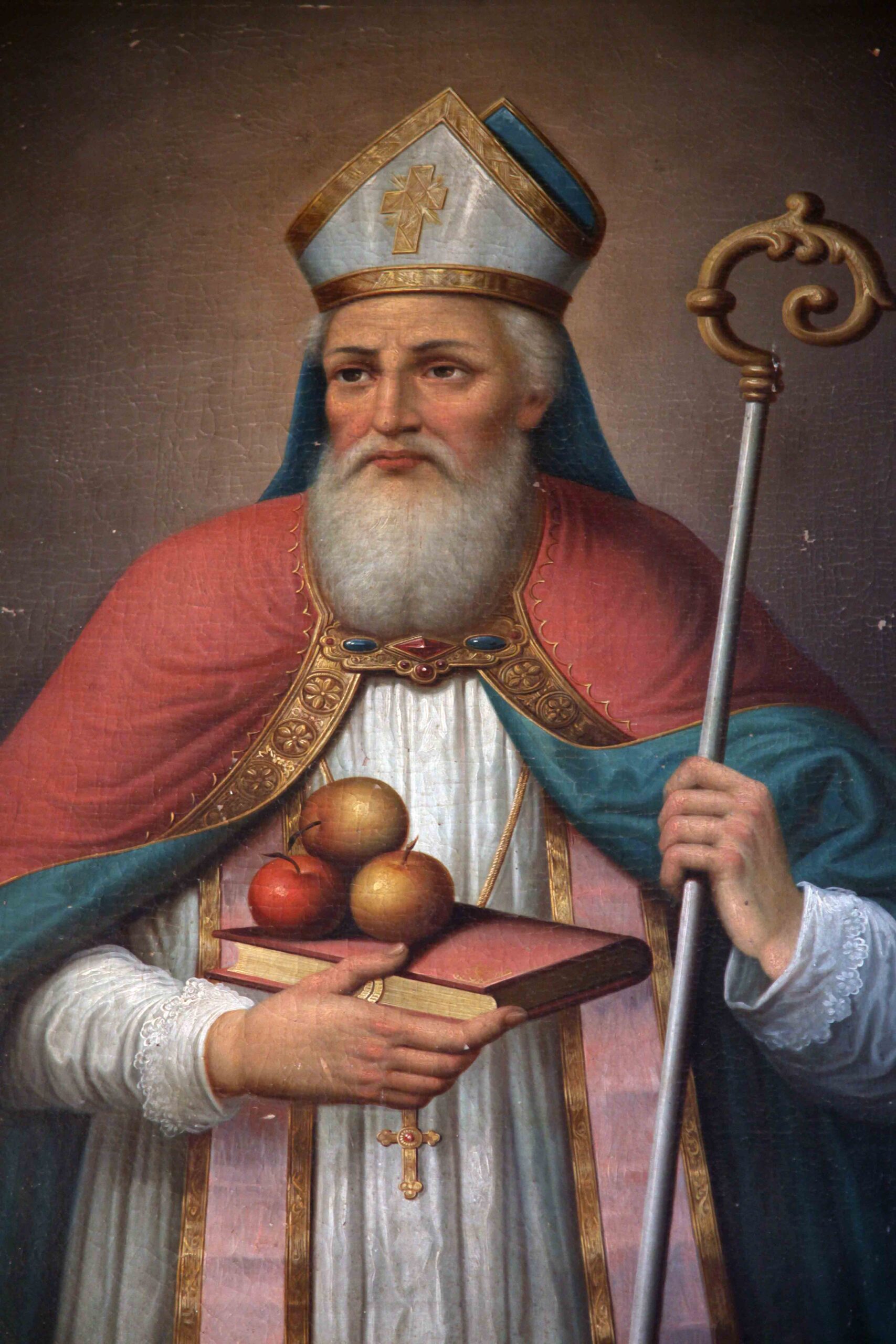 Image: Saint Nicholas, Bishop of Myra. See here for an explanation of the symbols in the painting.
Editorial credit: Zvonimir Atletic / Shutterstock.com
Begin from within
December 6th is the Feast of St. Nicholas, the patron saint of sailors, merchants, archers, and children (among others). St. Nicholas would visit children in need and potentially provide life-saving funds by dropping gold coins through their windows and in some versions into their shoes. St. Nicholas is known for his calming and advocating nature. He was a leader both figuratively and literally in life's storms and worked for the justice of all.

As we navigate through this tumultuous time of COVID, Human Rights, and raising our families in faith, we should look at St. Nicholas differently this year. Each Advent we're called to support and love those in need. St. Nicholas pushes us to find these connections in our outside world, but maybe we need to dig deeper and reconnect within ourselves too.
If you're reading this, there is no doubt you are in search of guidance on how to do better, how to pray better, how to live better, how to BE better. Maybe we need to give ourselves the gift of patience, grace, and kindness. Taking care and evangelizing our faith to others often means we need to be fulfilled within.

In today's reading, we are reminded that Jesus comes for our salvation. He comes for us to restart and re-center ourselves in his name. Maybe St. Nicholas reminds us as well.
Here is your God,
He comes with vindication;
With divine recompense
He comes to save you.
May you take this day, the feast of St. Nicholas, and rather than fill the shoes of others, may you pause and think of a gift you can give yourself so you may be more faithful and more saint-like each day.
Activities:
Pick one to start and explore more as time permits:

1) Family activities to celebrate St. Nicholas:
2) What's a way you can really challenge yourself and your family in service this Advent? Consider local organizations such as Hope Clinic and Catholic Social Services Food Pantry.

3) Check the parish website for confession opportunities during Advent.

4) Go to mass as a family. Recent survey research highlights that regular family mass attendance helps contribute to lifelong Catholic connections.
Links to Resources can be found here on the ReConnect: 21 Day Spiritual Challenge
ReConnect with your faith and community today, tomorrow — and yesterday! If you miss a day, go back and check out all prior challenge days HERE on our website. We are all imperfect children of God, so let's KEEP TRYING! To further reconnect with St. Francis Parish, please contact the parish office at 734-821-2100 or via email parishoffice@stfrancisa2.org. We look forward to reconnecting with you!
Add your email to receive the ReConnect daily emails Dec 1-21 HERE.