ReConnect Spiritual Challenge: Day 21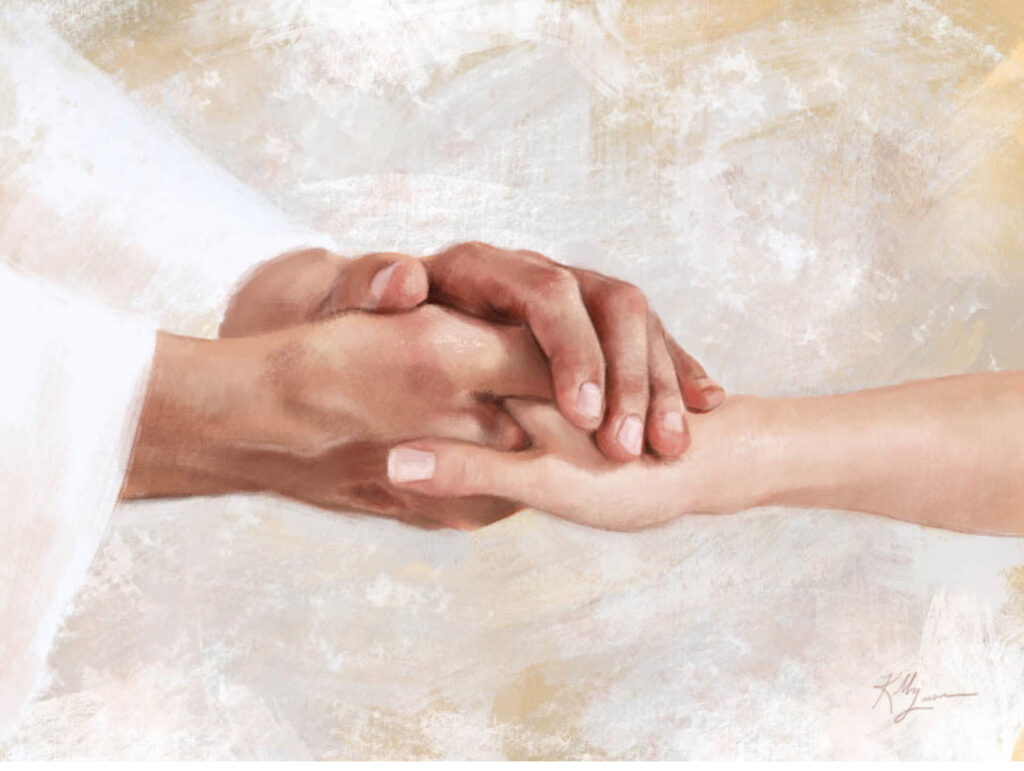 Bring Christ to Others

Though our ReConnect Daily Spiritual Challenge is drawing to a close, our reconnection is ongoing. What will I do next? How might I spread/share love to those close by and those at a distance, to those I know and those I don't know? Who could I love and serve a little more?

The excitement is building. Advent, our season of preparation for Christ's coming, may be nearing the end, but the celebration of our Messiah's Nativity will begin in just four days. Our eagerness to embrace and love this Child pales to the love and longing Jesus has for His Church and each and every one of us. Our first reading from Song of Songs poetically describes this infinite love the Father has for us through His Only Begotten Son, Jesus, in union with the Holy Spirit. Today, listen carefully, as Jesus is eagerly seeking us and calls out "arise my beloved and come." We have only to listen and follow Him. 

In the Gospel, we witness the example of our Blessed Mother Mary as she goes in haste to help her relative Elizabeth. Like Mary, we are called to use our unique gifts of time, talent, and treasure to make Jesus alive in our family, parish, community, and world. Mary, filled with the Holy Spirit and as the Mother of the Word made Flesh, brought Jesus, His love and mercy, to Elizabeth and her unborn son, John the Baptist, who knew God was present among them. We too are called to bring Jesus into the world, our world, a world that needs Jesus' presence, His Love and Mercy, like never before. Today, let us, like Mary, make God's love and mercy active through service to those suffering alone and in need of Christ's presence in their life. Lord, who are you calling me to reach out to?

Activities:
Choose one to start and explore more as time permits.
Join us this evening for the last Advent Tuesday 5 p.m. Mass, followed by a talk by Fr. John Vinton on Mary, the Mother of God.
Pray 10 Hail Marys for peace in your family.
Write a Christmas card to a friend or family member you haven't seen for many years.
Help a stranger.
Give Thanks and spend 5 minutes at your own or the Nativity at St. Francis Church in gratitude to the Child Jesus for the blessings you have received this past year.
Read a compilation of the

season's traditions and significance of the days

.
Stay tuned for tomorrow's concluding email message from Fr. James & the ReConnect team with additional resources for the way ahead!
Links to Resources can be found here on the ReConnect: 21 Day Spiritual Challenge
ReConnect with your faith and community today, tomorrow — and yesterday! If you miss a day, go back and check out all prior challenge days HERE on our website. We are all imperfect children of God, so let's KEEP TRYING! To further reconnect with St. Francis Parish, please contact the parish office at 734-821-2100 or via email parishoffice@stfrancisa2.org. We look forward to reconnecting with you!
Add your email to receive the ReConnect daily emails Dec 1-21 HERE.