ReConnect Spiritual Challenge: Day 20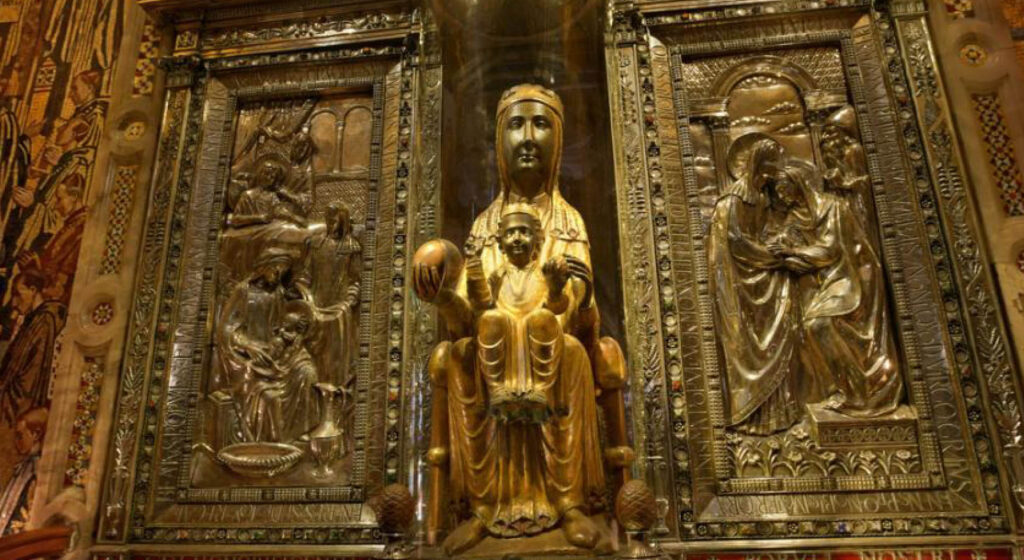 Let's reconnect with Mother Mary in our hearts
"Hail, full of grace! The Lord is with you."
But she was greatly troubled at what was said
and pondered what sort of greeting this might be.
Then the angel said to her,
"Do not be afraid, Mary
,for you have found favor with God."
Today's gospel speaks about Mary's blind submission to God's will. How many of us can blindly submit to God's will today? These past two years have been a real example of how disconnected we can get sometimes even when we are "all in this together." The whole world came to a standstill at one point. We all had to rethink how we lived our lives. We had to stop doing the things that were routine for us. Now that we are slowly returning to our pace of life, what did we learn? This whole experience of being "disconnected" even while we stayed confined to some extent was an eye opener. Let's take a deeper look at Mother Mary's example today and see if we can challenge ourselves to take a step closer to God with her by our side.

Activities:
Choose one to start and explore more as time permits.

1) Pray the rosary today. It can be all together or if you can only manage a decade of the rosary on your morning walk, so be it. But throughout the day find your window to pray another decade. The most important challenge is to stay mindful throughout each decade of the rosary. In our busy routines sometimes it's easy to get carried away. I hope you can find joy in praying for you and for others. Here are some quick and easy steps you can take today to make this happen:
Start your morning with a decade of the rosary for you to gain the strength for today.
Call a friend who you have not reached out to in a long time and tell the friend you are thinking of them and that you have prayed for them. Offer a decade for this friend.
Take a walk and say another decade of the rosary for someone who needs strength.
Pray another decade with your children if you have young children. If you have older children, you can make a surprise request and ask them to join you in a decade in person or virtually. If you don't have children, you can call on someone from your family/friends who shares the faith with you to pray a decade with you.
Last but not the least this will be your final decade for the day as you reflect on your day and give grace.
2) Read today's gospel readings and about Saint Dominic of Silos. Saint Dominic of Silos' connection with the Saint Dominic who founded the Dominican Order brings to mind the six (or even fewer) degrees of separation and that we are all connected. God's providential care can bring people together in mysterious ways, but it all points to his love for each of us.

3) Listen to taize music and sing songs of faith and give praise to the Lord!

4) Give
5) Family Activities: Decorate a candle, bake cookies and find fun activities for kids or adults. Explore the links below:
6) Turn a good marriage into a GREAT marriage! ReConnect in new ways with your spouse. Worldwide Marriage Encounter is a weekend for married Christian couples who value their relationship and desire a richer, fuller life together. Attend a Marriage Encounter weekend and learn how to keep your marriage strong.
Links to Resources can be found here on the ReConnect: 21 Day Spiritual Challenge
ReConnect with your faith and community today, tomorrow — and yesterday! If you miss a day, go back and check out all prior challenge days HERE on our website. We are all imperfect children of God, so let's KEEP TRYING! To further reconnect with St. Francis Parish, please contact the parish office at 734-821-2100 or via email parishoffice@stfrancisa2.org. We look forward to reconnecting with you!
Add your email to receive the ReConnect daily emails Dec 1-21 HERE.