2019 Lenten Theme:
"Then your light shall break forth like the dawn and your wound shall quickly be healed (Isaiah 58:8)
---
LENT BEGINS Wednesday, March 6, 2019

Stations of the Cross in the church
7 p.m. every Friday during Lent. Each week, our reflections are composed and led by different ministries and groups in our parish.
8:15 p.m. Stations in Spanish preceded by Lenten reflections at 7 p.m. in the chapel.
---

Participate in our parish
Lenten Almsgiving Drive for INDIA!
Read More
---
COFFEE & CHAT WITH A PRIEST (and maybe a confession) all day March 19, 2019
When was the last time you went to confession? Has it been over a year or two or maybe more? Or maybe you're not really into confession, but still there's a few things in your past that you wish you hadn't said or done and maybe you'd like the chance to just talk about them?
St. Francis is hosting a coffee and chat with a priest (with maybe confession) all day on March 19, 2019, from 10 a.m. to 10 p.m. in the Parish Activities Center. We'll provide the coffee (or tea) and some snacks. Come yourself or come with a friend who you think might benefit from a talk with a priest.  We are here to help. God bless you and please know that you are in our prayers. For questions, call 734-821-2100.
---
Shelter at St. Francis Gym
March 11-18, 2019, for the Shelter Association of Washtenaw County.  Sign-up here to help with hosting approximately 25 homeless men from our community.
---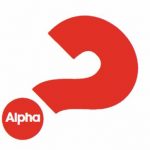 ALPHA…  Join an Alpha Group this Lent: Wednesday or Thursday evenings or Friday mornings beginning March 7. Learn more & Sign up!
---
…
---
---
Below here are some past 2018 LENTEN dates and events.
Evening Prayer and Benediction, 6:30 p.m., Thursday, Feb. 15, and Thursday, March 8.
Taizé Prayer with Adoration and Benediction, 7 p.m., March 1. This evening includes a combination of scripture, song and silence that allows us to reflect more deeply on the true meaning of Lent as it prepares us for Easter.
Anointing of the Sick (in Spanish) after the 7 p.m. Saturday Mass, March 3 and 17.
All-day Confessions or "Coffee and a chat with a priest," 10 a.m.-10 p.m., Thursday, March 8
Communal Penance Service, 7 pm, Thursday, March 22 at St. Francis.
---
Mercy Fridays February 16-March 16
Join us for breakfast and presentations on the Holy Spirit Friday mornings during Lent from 9:30 a.m. to 10:30 a.m. in the St. Francis Parish Activities Center (PAC)
Feb. 16: Who is the Holy Spirit?
Feb. 23: Outpouring of the Holy Spirit
March 2: Gifts, Charisms, and Effects
March 9: Authentic Christianity
March 16: Prayer for the Holy Spirit
This series offer you an opportunity to understand more the role of the Holy Spirit in your life and to receive the prayer for the outpouring of the Holy Spirit to awaken of deepen the work of the Lord in your soul.
Help us plan and sign up here.
---
JOIN A LENTEN SMALL GROUP
We will be reading "Sober Intoxication of the Spirit: Filled with the Fullness of God" by Raniero Cantalamessa, O.F.M. Cap. Read More
---
Thursday, March 8th: The Gifts of the Holy Spirit, as explained through the writings and teachings of St. John Paul II   with Sr. Sarah Burdick
6:30 p.m. (church) Evening Prayer and Benediction
7:00 p.m. (chapel) Fellowship and Talk
(childcare available in the nursery next door)
---
February 20-22 at 7 p.m. Tuesday/ Wednesday/Thursday
Three different encounters with Jesus Christ. Have you ever had a life-changing encounter? One moment and you knew things would never be the same?  Meet Jesus through his encounters with the Woman at the Well, St. Thomas the Apostle, and St. Paul.  A dramatic, dynamic, passionate, thought-provoking, presentation each evening brings these people to life.     Read More
---