It's all about the Church and our eternal destination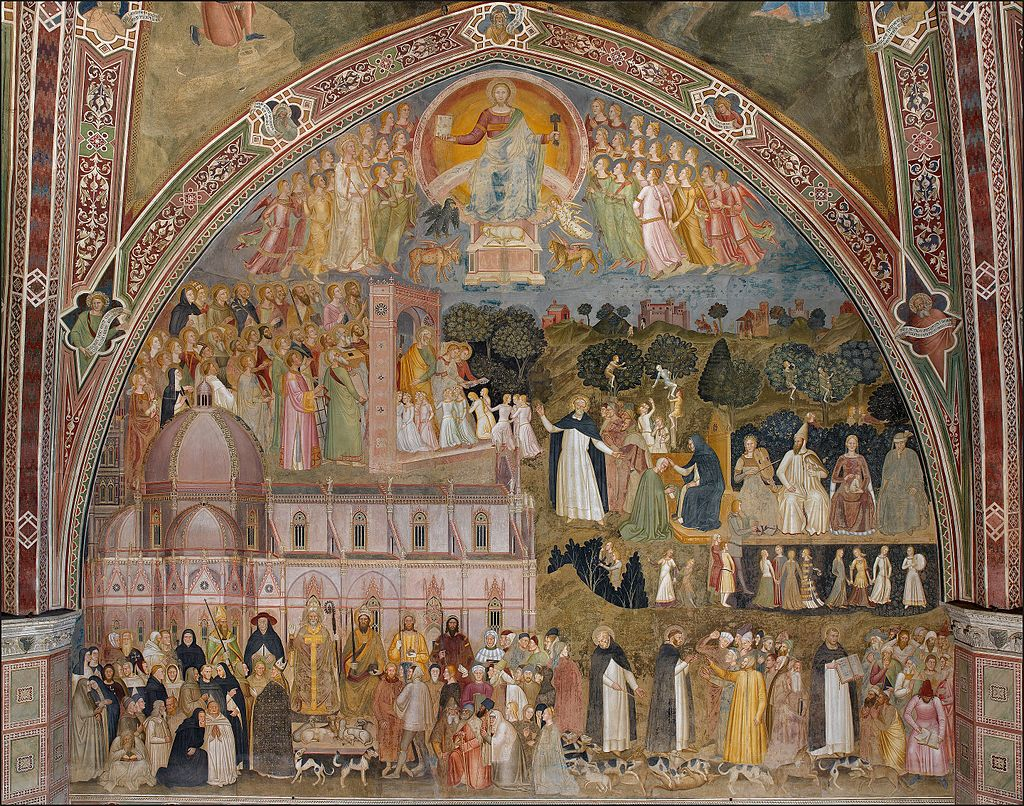 Did you know that when we speak of "the Church," we speak in a three-fold manner? There is the Church in glory (all the angels and saints who enjoy the heavenly union with God), the suffering souls in purgatory (who are being purified and await entrance in the the beatific vision of God), and the pilgrim Church on earth (that's us!). We are all on a journey, called into union with God, for whom we were made and who is our ultimate fulfillment. The holy angels and saints enjoy this bliss now and eternally, the souls in purgatory suffer because they await and will receive it, but not until they are freed from any remaining sinful attachments. Then there's us, the pilgrim Church on earth, who are called to grow in holiness here and now so that we might also share in God's communion of love. The Church year highlights this 3-fold aspect of the Church on the eve of Oct. 31-Nov. 2 during the feasts of All Saints & All Souls. We invite you to deepen your own commitment to Christ's Church and your outward celebration of these special occasions:
REMEMBERING OUR DEAD in NOVEMBER
November is the month when we traditionally remember in a special way all those who have gone before us- our beloved dead. The month begins with two great celebrations: All Saints- those who are now in the fullness of life in the Risen Christ and All Souls- our beloved dead who are making their way, through the loving and purifying of mercy of Christ and preparing to enter into the fullness of the resurrection. While we give thanks for All Saints, we pray for All Souls.
Each year the Church offers a plenary indulgence to those who pray for the dead and visit a church, cemetery or graveyard. This year, due to the pandemic, this indulgence is now available until November 30. To obtain the indulgence for a deceased loved one, you must make the required visit, pray for the dead and then receive sacramental confession, Holy Communion and pray for the Holy Father's intentions.
Here at St. Francis we will remember our beloved dead all though November. We invite you to join us for Masses on All Souls Day at 9:15am and & 7pm in Spanish. On the Fridays of November we will visit our Parish Memorial Garden at the end of our 9:15am Mass and pray for all who are buried there and for all our dead. Finally, you can inscribe the names of deceased loved ones and place them in the box in front of the processional cross in the sanctuary.
Prayer for the Holy Souls in Purgatory
Loving and compassionate Lord,
who are ever merciful and generous with your many gifts.
Look down upon the suffering souls in purgatory,
remember not their offenses and sins,
but be mindful of your loving and abundant mercy,
which is from all eternity.
Cleanse them of their sins
and fulfill their ardent desire that they may be made worthy
to behold you face to face.
May they soon be united with you
and hear those blessed words which
will call them to their heavenly home:
"Come, blessed of My Father,
take possession of the kingdom prepared for you
from the foundation of the world."
Glory be to the Father and to the Son
and to Holy Spirit, as it was in the beginning
is now and ever shall be world without end. Amen.
**
Each year on November 1st, the Church celebrates the Solemnity of All Saints. A day set aside to honor the multitude of holy men and women who have gone before us, who kneel at the throne of God perpetually interceding on our behalf. They are our heroes and heavenly cheerleaders, who St. Paul describes in his letter to the Hebrews as, the great "cloud of witnesses" helping us to "run the good race," so that we might also "attain the crown of glory," that halo of holiness promised to those who love and do the will of God. We invite you to participate in a "Walking with the Saints," walking pilgrimage from St. Thomas to St. Francis on Sunday, November 1st. CLICK HERE for more information, walking route, and sign-up. All you holy men and women, pray for us!
___________________________________________________________________________
**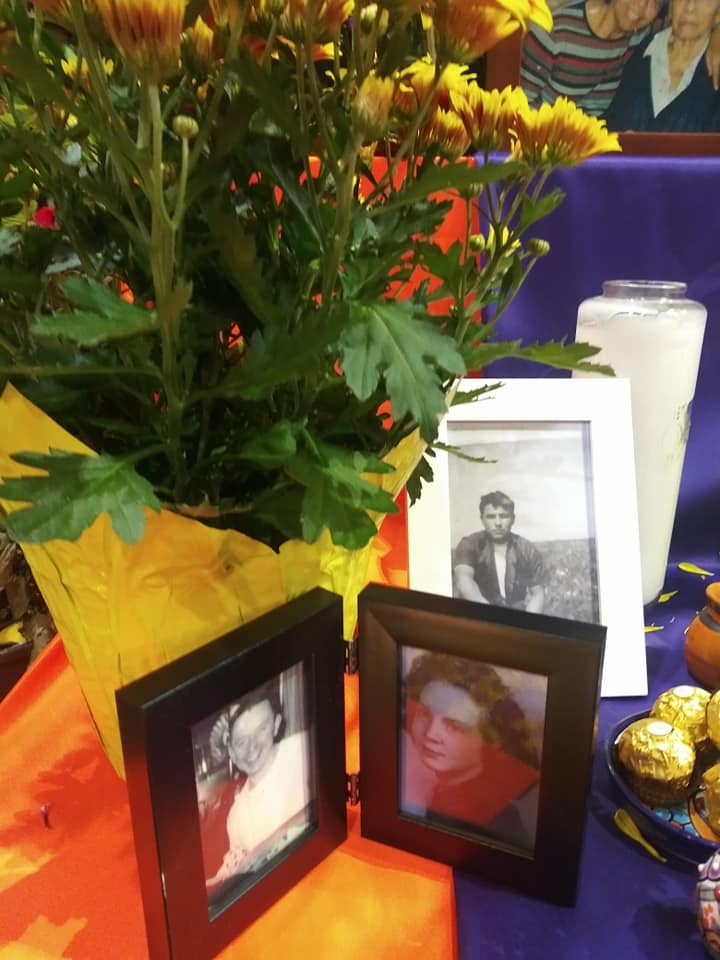 The next day, Nov. 2nd, is the commemoration of All Souls. In Spanish, known as Dia de los Muertos. It is a day of honor and remembrance of the deceased. This is an opportunity to practice one of the spiritual works of mercy: to pray for the living and the dead.
___________________________________________________________________________
Ideas to commemorate our loved ones:
Join us for Mass Monday, Nov. 2nd at 7pm (in Spanish); Saturday, Nov. 7th at 5pm (in English) Bring a photo of your deceased loved ones to be placed on the altar as a sign of our offering them up to the Lord. It is a sign of our hope in Christ's resurrection and our prayer that Christ will join them to Himself and take them to their heavenly home.
Visit a cemetery and pray at the graveside, either from one of your loved ones, or all those engraved on each tombstone. We know that our prayers are efficacious and God can apply their merits to the souls in purgatory. So it is not just encouraged, but necessary, that we pray for the deceased.
Pray the Eternal Rest Prayer for the Dead. Found below.
____________________________________________________________________________________________________________________________________________________________


Did you know? that Halloween is a short-hand term for "All-Hallow's-Eve"? It celebrates the eve of All Saints (or All Hallows) Day. Mass celebrated on All Saints Day was called "Allhallowmas," the Mass of all the hallowed, saintly people. If you have children, you can encourage them to dress up as their favorite holy hero. It's a great reminder to ourselves and to others of the meaning of this special celebration. Let us glorify God!
__________________________________________________________________________________________________________________________
A prayer for Eternal Rest for the Dead:
Eternal rest grant unto them, O Lord, and let perpetual light shine upon them. May the souls of all the faithful departed, through the mercy of God, rest in peace.