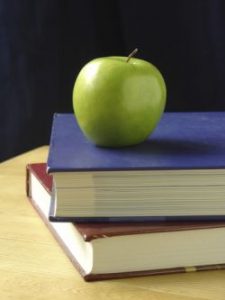 The St. Francis of Assisi Catholic School Educational Trust Fund (ETF) exists primarily to provide long-term financial assistance to the school. The ETF is organized to accomplish this purpose by pooling gifts of money and by investing this permanent fund to generate an income, which is then awarded to the school annually. To view the most recent letter from the Board of Trustees Chairperson and the Annual Report, click here.
Please send your contribution to:
Saint Francis of Assisi Parish
Educational Trust Fund
2150 Frieze Avenue
Ann Arbor, MI 48104
You are also invited to remember the Educational Trust Fund in your estate plan. Click Here to learn more about the ETF Legacy Society.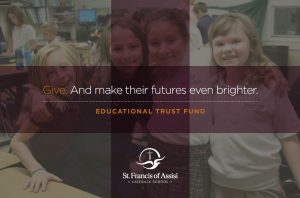 For more information about the Educational Trust Fund and how you can help, please contact Rob Kehn, Business Manager at rkehn@stfrancisa2.org or 734-821-2100.
Educational Trust Fund Board of Trustees
Father James Conlon, Pastor
Jeffrey Higgins, Chair
Dave Barsan
Joe Ceccoli
John Dunlap
Raphael Juarez
Jacquelyn Rygiel-Sprague
Matt Stovcsik
Kari Walworth
---
Annual Report for the Year Ended June 30, 2022
Annual Report for the Year Ended June 30, 2021
Annual Report for the Year Ended June 30, 2020
Annual Report for the Year Ended June 30, 2019
Annual Report for the Year Ended June 30, 2018
Annual Report for the Year Ended June 30, 2017