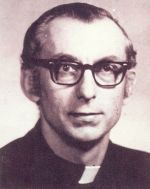 In 1987, our current Pastor, Fr. Raymond Rademacher, along with some far-sighted parishioners, established the Educational Trust Fund (ETF) originally to provide funding for all religious education in the Parish.
Under the guidance of the following Pastor, Fr.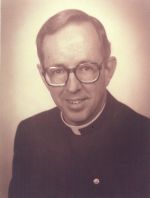 Charles Irvin, a drive to fund the ETF was held in 1988, which raised $500,000 from several hundred parishioners. In 2000, the Trust document was amended so that St. Francis of Assisi School would be the sole beneficiary.
In 2001, the current Pastor, Fr. James McDougall, and the ETF Board of Trustees established the first annual fundraiser for the Fund – a benefit at St. John's Seminary in Plymouth. This annual event has become one of the highlights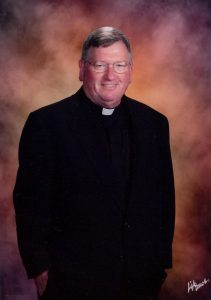 of the Parish and School – soon to be in its 19th year.  In 2011 he launched the ETF Leadership Circle. Members of the Leadership Circle make a commitment to the ETF of at least a $1,000 donation per year for five consecutive years.
In the fall of 2016, Fr. James Conlon and the ETF Board of Trustees introduced the Legacy Society.  Members of the Legacy Society have committed to remembering the ETF in their estate plan. This helps to ensure long-term stability of the Fund.
The ETF receives bequests of cash, as well as being recognized in decedents' estates. Interest income and unrealized investment income make up the balance of the annual net income.  For the year ending June 30, 2020, the balance invested with the Diocese of Lansing was $2,550,244.
In accordance with the terms of the Trust document, each year five percent of the average of the last three years' beginning fund balance is disbursed to St. Francis School – the most recent distribution being $110,000.  Since its inception, the ETF has paid out over $1.5 million to the school. The long-range goal of the ETF is a $10,000,000 corpus, the income from which would go a long way toward ensuring a stable future for St. Francis of Assisi School.
Today, our school, with its highly educated and robust faculty and staff, is recognized as one of the leading Catholic schools in the Lansing Diocese.