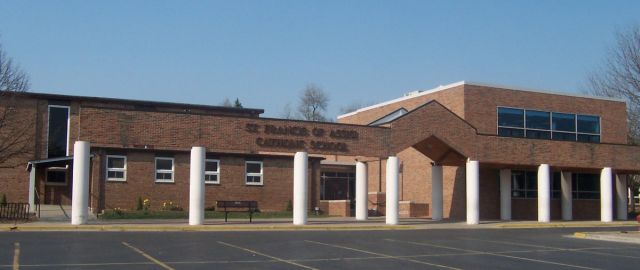 Annual Open House – All Are Welcome
The 2019 Open House is on Sunday, February 3 between 1:30 pm and 4:00 pm.
Join us! All are welcome!
Our Annual Open House is a great opportunity to meet faculty from each class and department. You will learn about our faith-filled education, core standards-based curriculum and fine arts and athletic programs. Parent volunteers conduct tours and answer questions you may have. Arrive any time that is convenient during our Open House session; no RSVP is necessary. If you have missed this open house please contact our office for other tour opportunities.
To Get Started Planning Your Visit
Contact our school office. We are happy to set up an appointment that is convenient for you.
School Security
In an effort to maintain a safe environment, please press the call button for admittance.