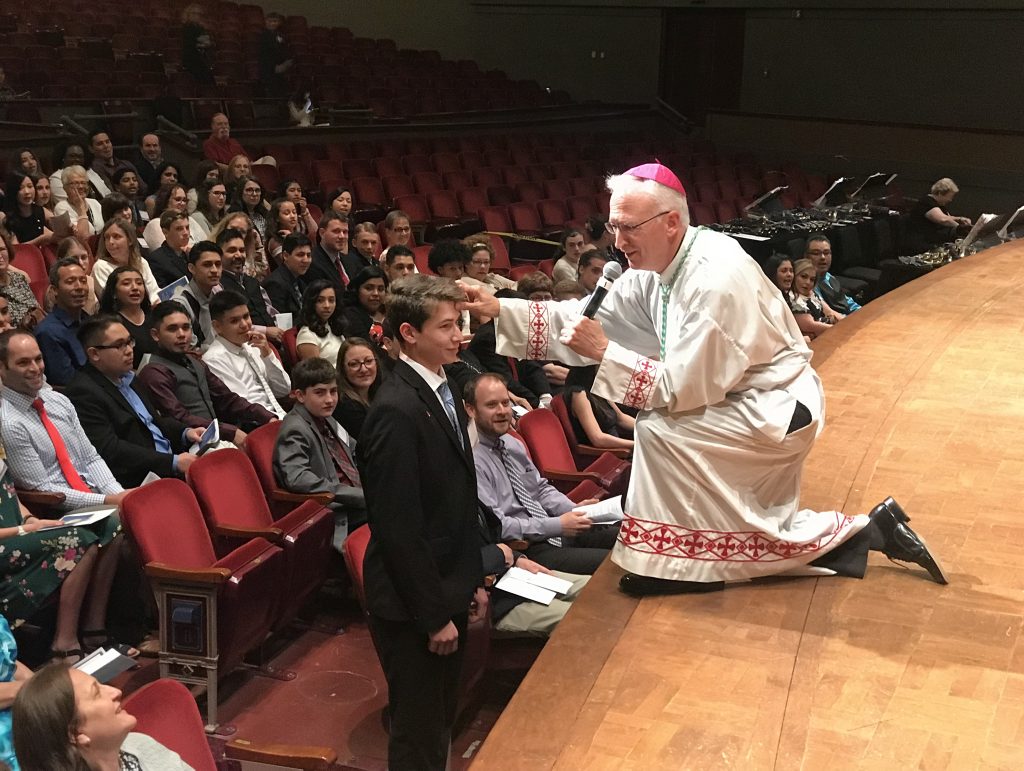 An in-depth study of scripture begins the curriculum for the middle school youth program.
The Old Testament is studied in the 6th grade. The New Testament and Church History is studied in 7th grade. Morality (or how to live well) is explored in 8th grade.
Preparation for Confirmation begins in 7th grade and continues throughout the 8th grade.
Program Information
Session:  Sunday Family A & B
Grades:    6-8 (meets twice a month)
Day:         Sunday (see class schedules/topics here)
Time:        10:20 am – 11:15 pm and 11:15 a.m.-12:20 p.m.
Youth in grades 6-7 attend two classes on Sunday and meet twice monthly.
Sunday Class Schedules: (to see the class schedule, click on the grade link)
Grade 6 & 7 (session 1)
Grade 6 (session 2)
Grade 7 (session 2)
Grade 8 (session 1 & 2)
Session:  Wednesday
Grades:    6-8 (meets weekly)
Day:         Wednesdays (see class schedules/topics below)
Time:        6:30 pm – 7:45 pm
Wednesday Class Schedules: (to see the class schedule, click on the grade link)
Grade 6
Grade 7
Grade 8
Register for classes online here
Para programas de Educación Religiosa (preparación infantil y juvenil para Sacramentos, Quinceañera, Catequésis, Escuela Bíblica Vacacional y Programa Navideño) contacta a Helena Bichakjian, asistente en la oficina los jueves y viernes de 8 am a 4 pm y los domingos de 9:30am-12:30 am. (Dependiendo del número de alumnos registrados para Educación Religiosa, St. Francis podrá abrir un grupo en español)