St. Francis of Assisi High School Youth Group
Build Your

Life

on the

Rock !!
If you are looking for something that makes sense in your life or you have those questions that need an answer or maybe just hang out with some new friends and eat, come and join us.
We gather together each Sunday at 6:15 pm until 8:15 pm, in the Rectory Basement.
We connect in fellowship, we study scripture to figure out how it can relate in our life and we take time to pray together for anything that comes to mind. We also have a blast in the many social events, such as our annual Rake-n-Run, reaching out to the community to help our neighbor and most of all learning how we can have a relationship with Jesus in our life and to seek Jesus in others.
We have a real cool Youth Room with a kitchen, located in the Rectory basement and we always have plenty to eat!!
All Parish & School (9th-12th) teens are invited and your friends are welcomed too.
Take a look at the bulletin for weekly activities, we do something different each week or check on here for new events like: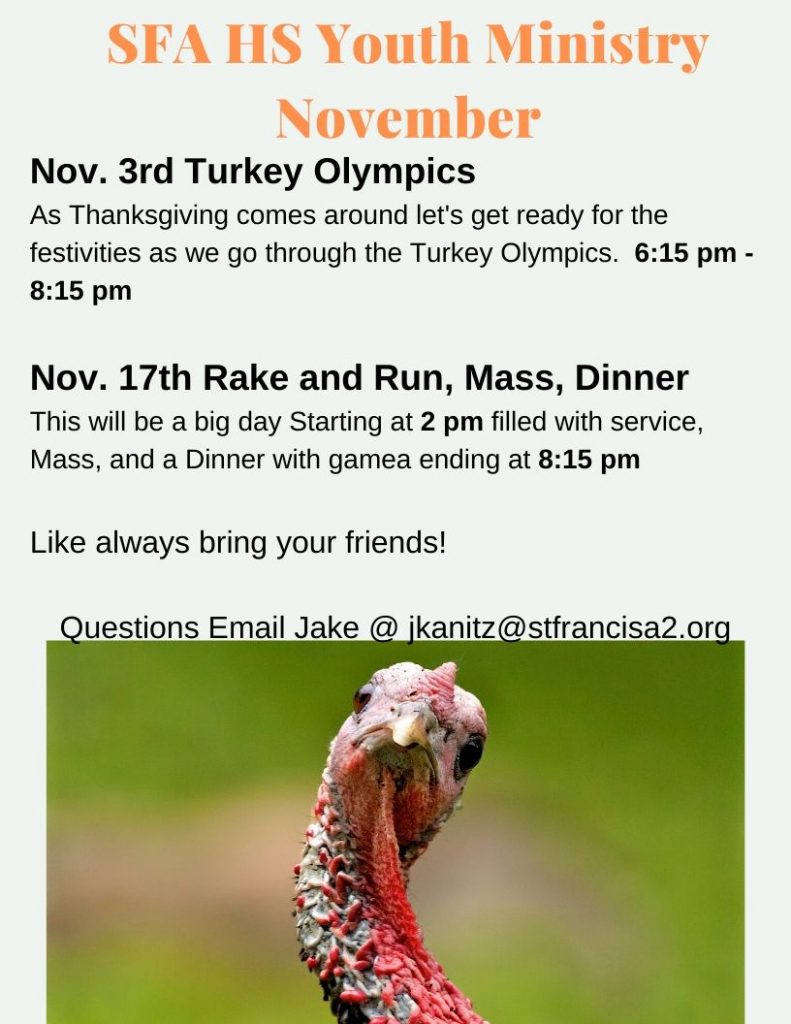 If you see this let me know and I'll give you a free gift.
This will make the DIFFERENCE in your Life.
Contact Jake Kanitz at jkanitz@stfrancisa2.org to set up a meeting.