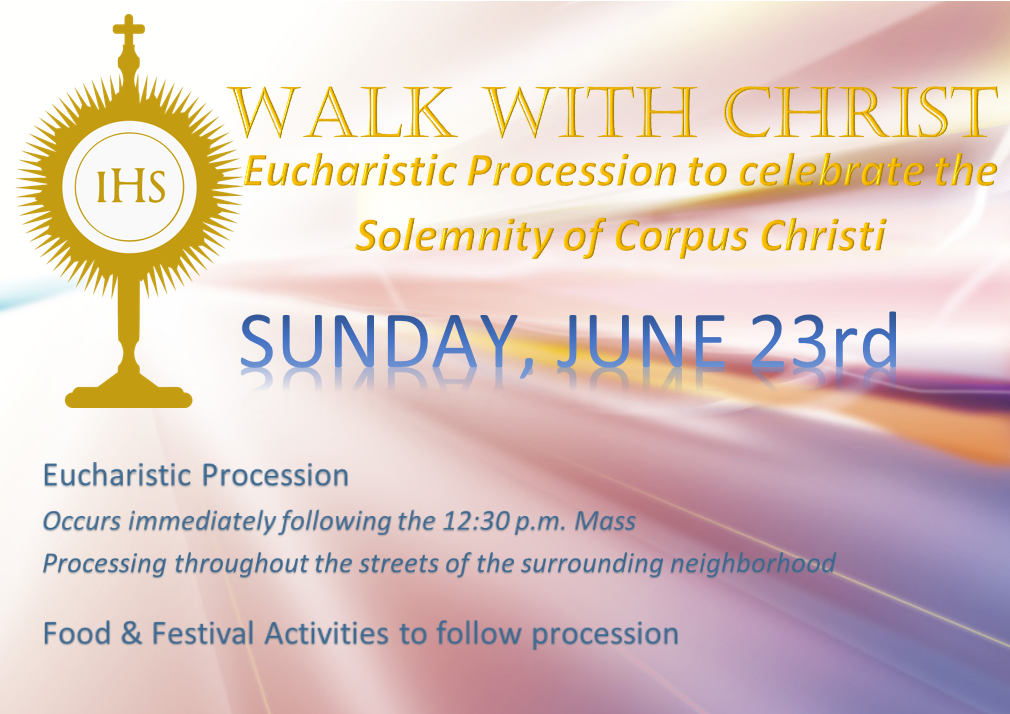 Eucharistic Procession will take place immediately following the 12:30 pm Mass. Occurs immediately following the 12:30 p.m. Mass, processing throughout the streets of the surrounding neighborhood. We'll end back at the church for Benediction.
Afterwards, we'll celebrate with a Picnic Festival. We'll provide hot dogs and toppings. Please bring a side dish or dessert to share. We'll have some tables and chairs set up, but we encourage you to bring a picnic blanket to sit on. There will be a Bounce House for the kids!
VOLUNTEER HERE! Help is needed with setup, crossing guards, at picnic festival, and cleanup. Thank you in advance for your help!
Procession Route: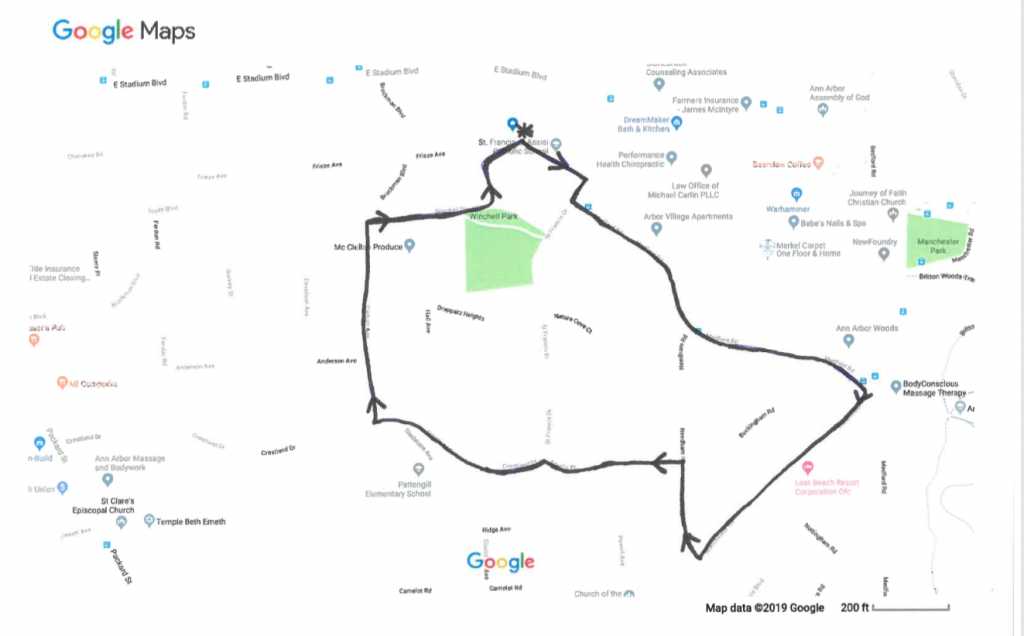 Approximately 1.6 miles; 1 hour walk (1:30-2:30 pm)
No closed streets, we'll be using sidewalks. Volunteers will be present to help guide and direct participants along the route. First aid kits and water will be available at parishioner homes along the way.
Part of the Tradition of Corpus Christi is for the children who have recently made their First Communion to wear their special outfits and (with their families) lead in the Eucharistic Procession.
SIGN-UP HERE: https://stfrancisa2.wufoo.com/forms/corpus-chrisit-eucharistic-procession-signup/
Questions? Email Kelly Hernandez @ khernandez@stfrancisa2.org