ReConnect Spiritual Challenge: Day 5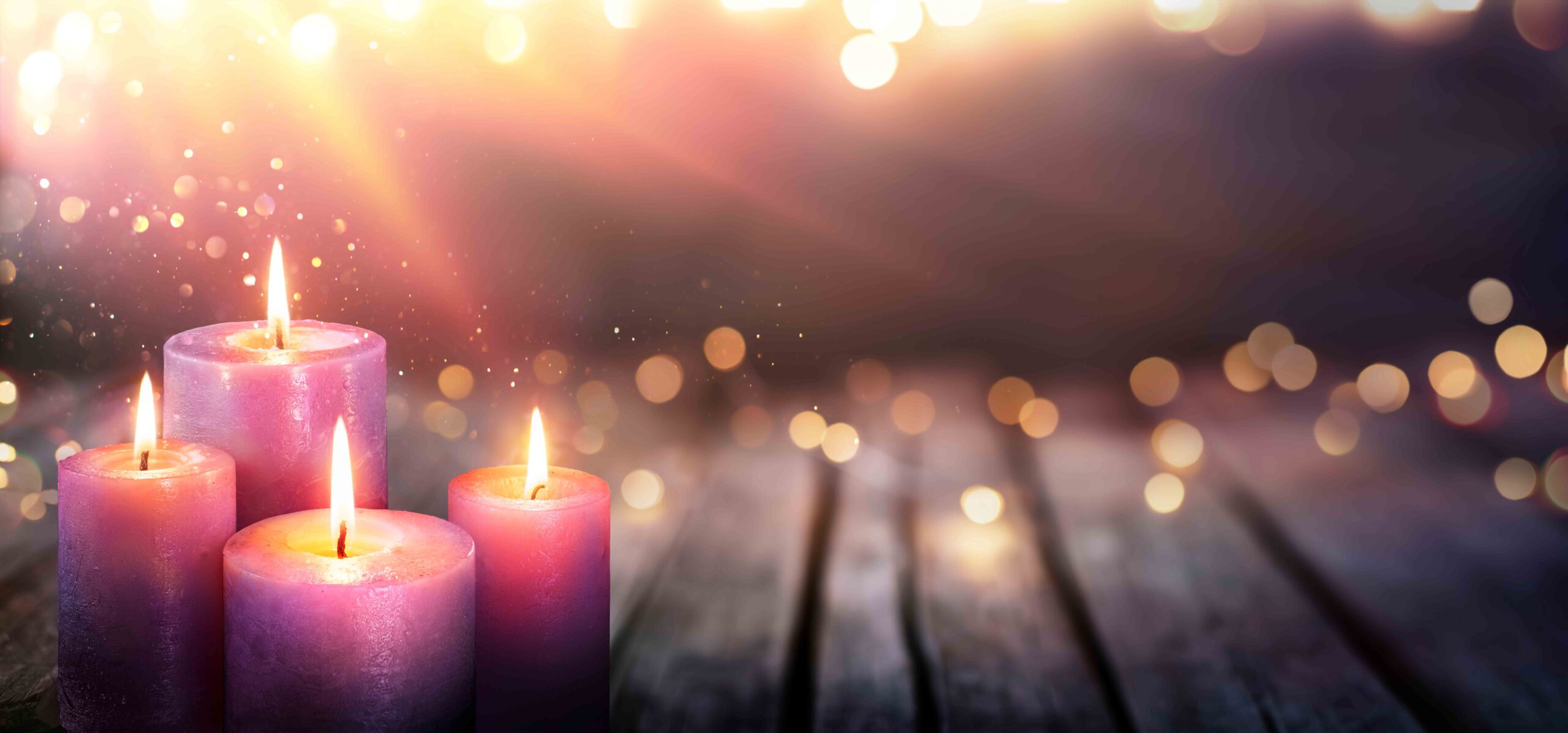 Image: A community of love that shines their light together is brighter than one light alone!

The light of love and faith
Jerusalem was called, in today's reading, to take off its robe of mourning and misery, and to instead be wrapped in the cloak of justice from God and to put on the splendor of glory from God. This reading is a reminder to not be swept up in misery, fear and sadness; but to remember that He will wrap us in his continued love and care.

It is important to focus on the possibility of new beginnings, although sometimes uncomfortable, this new beginning will not be a path walked alone. God promises that He is with us! God calls unto us to not be afraid during difficult times. Have faith and believe in God's unending love. In 2 Timothy 1:7 we are told that God has not given us the spirit of fear; but of power and love. Our Heavenly Father continuously reveals himself and invites us into the family of God.
On this second Advent Sunday, we light the candle of Faith. As believers, we are called to live in the light of faith and not in the darkness of fear. Be of joy and shine bright. A community of love that shines their light together is brighter than one light alone!

God is the father of the greater family, He offers to us the gift to gather around His table, the table that renews us by the Body and Blood of our Savior Jesus Christ. This is the Good News.

Today's Saint of the Day, St. Sabas faced daily fears in his life as a child; but after years of running, he found peace in a monastery. St. Sabas believed in God's shield and that his Heavenly Father welcomed him at the table of love and peace.

"We have been called to heal wounds, to unite what is falling apart, and to bring home those who have lost their way." – St. Francis of Assisi.

Activities:
Pick one to start, and explore more as time permits:

READ Second Sunday of Advent with your family or friends.

WORSHIP and sing songs of faith and give praise to the Lord!

WATCH and LISTEN faith-based stories and news at your convenience and of your choice! EWTN Catholic Television Network

DOWNLOAD this daily Catholic reflection email to renew and start each morning off with God.

Links to Resources can be found here on the ReConnect: 21 Day Spiritual Challenge
ReConnect with your faith and community today, tomorrow — and yesterday! If you miss a day, go back and check out all prior challenge days HERE on our website. We are all imperfect children of God, so let's KEEP TRYING! To further reconnect with St. Francis Parish, please contact the parish office at 734-821-2100 or via email parishoffice@stfrancisa2.org. We look forward to reconnecting with you!
Add your email to receive the ReConnect daily emails Dec 1-21 HERE.