ReConnect Spiritual Challenge: Day 16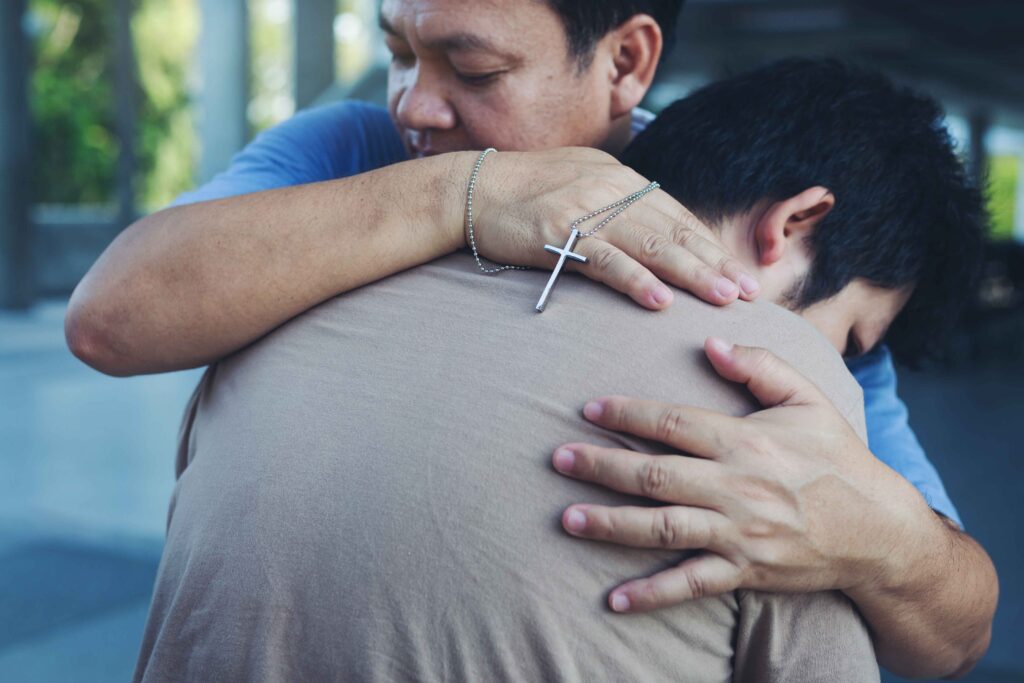 God's love for us is constant. No matter how unworthy we may feel, he loves us unconditionally … always, without exception. In today's reading from Isaiah, we hear these words: "'Though the mountains be shaken and the hills be removed, yet my unfailing love for you will not be shaken nor my covenant of peace be removed,' says the LORD, who has compassion on you."

Are we allowing God to love us, or have we disconnected ourselves from him in some way? This season of Advent is a perfect time to reconnect. It can seem as if there are so many forces at work against us in the world. Does Christ want us to despair? No. In times such as these, we need to look to him for our comfort. The things of this world are temporary. They will fall away. His love is forever. If we have separated ourselves in some way, now is a perfect time to reconnect.

So often, we can stumble and fall. That is why we have the Sacrament of Reconciliation. We need to give God the opportunity to love us through his forgiveness. He gives it freely; we have only to ask. Our faith community is here for us, but, more importantly, God is here waiting for us in the Sacraments. Let's not make him wait any longer.

In today's Gospel (Lk 7:24-30), Jesus asks the people, "What did you go out to the desert to see, a reed swayed by the wind?" They went out to the desert to see John the Baptist, someone who spoke the truth without fear. John spoke not of himself but of the one to come. He gave the people hope. In this time of Advent, we should be preparing our hearts for the one to come–Jesus–and welcoming his plan for our life. He really is our one true hope.

Activities:
Choose one to start and explore more as time permits.

1) Tonight at 7:00pm at St. Francis, meet with God in the Sacrament of Reconciliation at our Communal Penance Service. It doesn't matter how long it has been. He's waiting for you with open arms and His total and unconditional forgiveness.

2) Listen to this short talk by Fr. Michael Schmitz on the Sacrament of Reconciliation: Why Is It So Hard to Forgive Yourself? Fr. Mike speaks of surrendering to the Lord and asks the question, "How often is God glorified when you beat yourself up?" When God forgives us, we need to forgive ourselves."

3) Prayer is an essential part of reconnecting and allowing God to love us. Start a Prayer Journal. This is something that can be compiled over time. Are there prayers that touch your heart? Scripture passages that speak to you? Inspirational stories? Lyrics to songs? Quotes from saints? Meditations? Write them down and then look through your journal every now and then, and spend some special time with God.

4) Make a Prayer Journal as a gift for someone you love. Fill the first section of the journal for them and let them know that the rest of the journal is for them to complete.

5) Purchase a journal for your children, and help them start a Book of Blessings. Before bedtime each night, ask them to write down one or two blessings from their day. It will be a keepsake for them as they grow.

6) Meditate on the following excerpt from Time for God by Jacques Phillippe:
Regardless of what we may or may not feel, we are certain through faith that God dwells in the depths of our hearts. "Do you not know that your body is a temple of the Holy Spirit within you?" says St. Paul (1 Cor 6:19). St. Teresa of Avila herself tells how this truth, once grasped, profoundly transformed her prayer life, "It is clear to me that if I had understood, as I do today, that in this tiny palace of my soul, such a great King is living, I would not have left him alone so often, I would have gone to seek him out from time to time, and I would have taken steps to ensure that the palace was less dirty. How admirable it is, then, to think that he whose greatness would fill a thousand worlds and much more, shuts himself into such a little thing! In truth, since he is the Master, he is free, and since he loves us, he reduces himself to the measure of our smallness." (Way of Perfection, chap. 28)
7) Lauren Daigle is a contemporary Christian music singer and songwriter. Her songs speak right to the heart of our faith – believing in God, trusting in his love and forgiveness. Take a moment to quiet the busyness around you and listen to one of her songs, "How Can It Be?"

8) Are we supporting and lifting each other up as a community? All you need to do is check our weekly Forum or our Parish website to find ways to get involved. Take some time to discern how God is calling you.
Links to Resources can be found here on the ReConnect: 21 Day Spiritual Challenge
ReConnect with your faith and community today, tomorrow — and yesterday! If you miss a day, go back and check out all prior challenge days HERE on our website. We are all imperfect children of God, so let's KEEP TRYING! To further reconnect with St. Francis Parish, please contact the parish office at 734-821-2100 or via email parishoffice@stfrancisa2.org. We look forward to reconnecting with you!
Add your email to receive the ReConnect daily emails Dec 1-21 HERE.