Watch the Sunday 10:30 a.m. Mass here.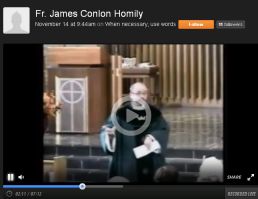 Watch Live or Watch Later
St. Francis Sunday 10:30 am Mass and Special Events
Each Sunday the 10:30 am Mass is webstreamed here on our Parish website for those who are homebound or ill and are unable to attend Mass. Live broadcasts start a few minutes before the event begins, and ends when the event is over.