January 28, 2022
Memorial of Saint Thomas Aquinas, Priest and Doctor of the Church
Tip: if your screen isn't large enough to comfortably display both the livestream and this page, load this page on another device!
Entrance Hymn

:  Seek ye first #600

Seek ye first the kingdom of God
And His righteousness
And all these things
Shall be added unto you
Allelu, alleluia

Man shall not live by bread alone
But by ev'ry word
That proceeds
From the mouth of God
Allelu, alleluia

Ask and it shall be given unto you
Seek and ye shall find
Knock and the door
Shall be opened unto you
Allelu, alleluia

CCLI Song # 1352. Karen Lafferty. © 1972 CCCM Music (Admin. by Brentwood-Benson Music Publishing, Inc.) | Universal Music – Brentwood Benson Publishing (Admin. by Brentwood-Benson Music Publishing, Inc.). All rights reserved. CCLI License # 2509651
Responsorial

: Psalm 51 #41

R: Be merciful, O Lord, for we have sinned.
Communion Hymn

: Bread of life from heaven #803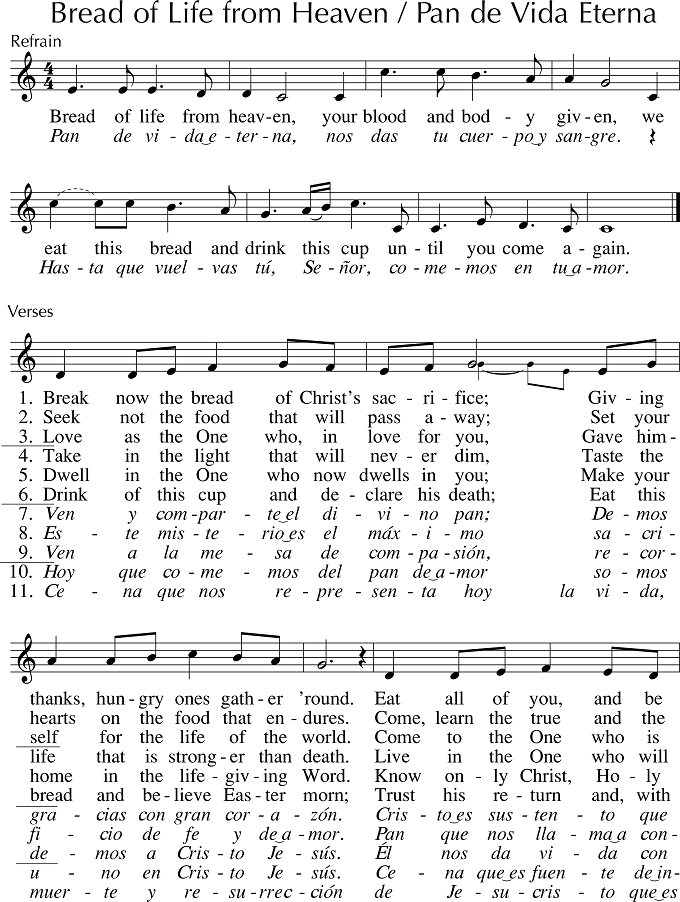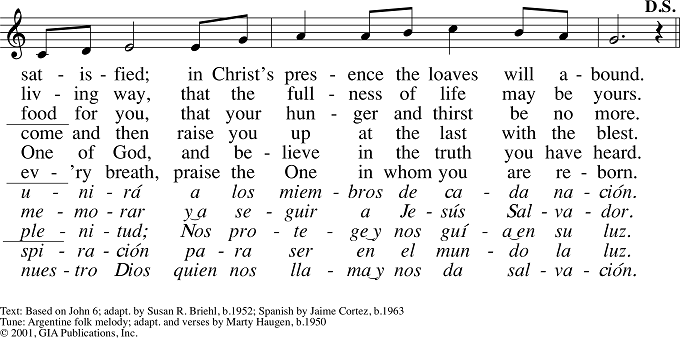 Bread of life from heaven, your blood and body given,
we eat this bread and drink this cup until you come again.
Break now the bread of Christ's sacrifice;
Giving thanks, hungry ones gather round.
Eat, all of you, and be satisfied;
In Christ's presence the loaves will abound.
Seek not the food that will pass away;
Set your hearts on the food that endures.
Come, learn the true and the living way,
That the fullness of life may be yours.
Love as the One who, in love for you,
Gave himself for the life of the world.
Come to the One who is food for you,
That your hunger and thirst be no more.
Take in the light that will never dim,
Taste the life that is stronger than death.
Live in the One who will come and then
Raise you up at the last with the blest.
Dwell in the One who now dwells in you;
Make your home in the life-giving Word.
Know only Christ, Holy One of God,
And believe in the truth you have heard.
Drink of this cup and declare his death;
Eat this bread and believe Easter morn;
Trust his return and, with ev'ry breath,
Praise the One in whom you are reborn.
Text: Based on John 6; adapt. by Susan R. Briehl, b.1952; Spanish by Jaime Cortez, b.1963, © 2001, GIA Publications, Inc. Reprinted with permission under ONE LICENSE License #A-727305.
Concluding Hymn

: He is exalted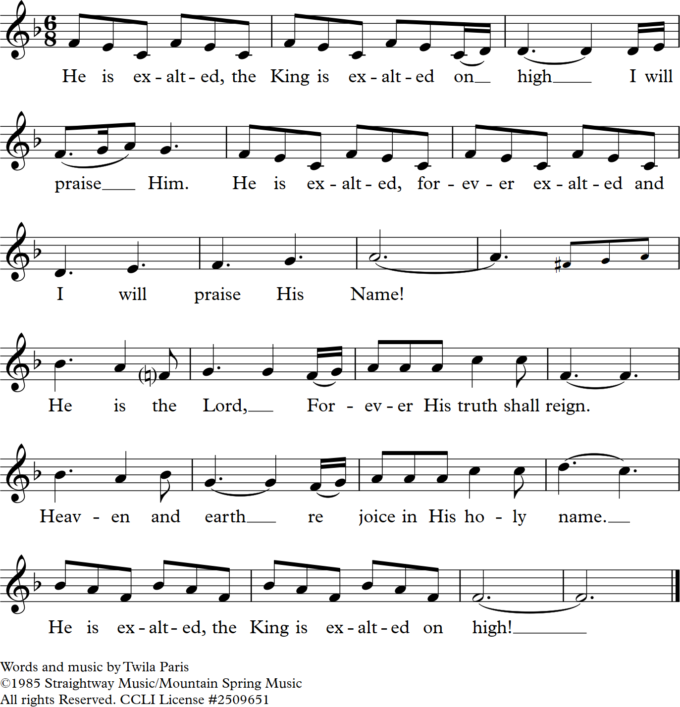 He is exalted
The King is exalted on high
I will praise Him
He is exalted forever exalted
And I will praise His name
He is the Lord
Forever His truth shall reign
Heaven and earth
Rejoice in His holy name
He is exalted
The King is exalted on high
CCLI Song # 17827. Twila Paris. © 1985 Mountain Spring Music (Admin. by Capitol CMG Publishing) | Straightway Music (Admin. by Capitol CMG Publishing). All rights reserved. CCLI License # 2509651