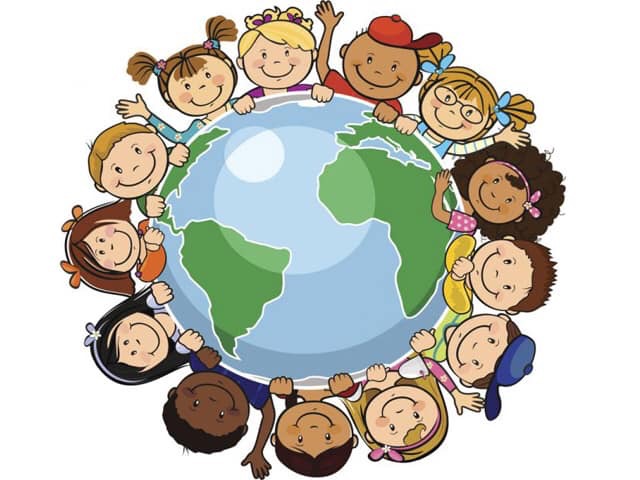 Come Celebrate Children's Day: Saturday, April 27
6pm-9pm in the PAC
Día del Niño: Sábado, 27 de abril
de 6pm a 9pm en el Centro de Eventos de la Parroquia (Parish Activities Center o PAC)
One of the beautiful traditions brought to us by our Latino brothers and sisters (and other internationals) is Children's Day. Children's Day is a day that recognizes that the greatest gift we can give our children (or grandchildren) is to spend time with them, enjoying their company, and loving them for who they are, as the unique individual that God has made and loves very dearly. Jesus said, "Let the children come to me, and do not prevent them; for the kingdom of heaven belongs to such as these" and he blessed them.

You and your children (or grandchildren) are invited to celebrate Children's Day with us:

Saturday, April 27 from 6pm-9pm in the Parish Activities Center (PAC).

BTW: This day is very popular with our Latino brothers and sisters, so come and please be delighted to mingle and hear the joyous chatter of both Spanish and English speaking (and some other languages) enjoying the music, games, food, faith, and friendship. Bring your favorite food to share and join in the fun.
Ven a celebrar en familia el día del niño y disfruta de una variedad de antojitos, música, juegos, fe y diversión.  Información de contacto: Ana Trinidad a anatrinidad28@yahoo.com o Helena (o Ellen) 734-821-2130 o stfreled@stfrancisa2.org

For more information, please contact Ellen Ward at ward@stfrancisa2.org or Ana Trinidad at anatrinidad28@yahoo.com or call the Religious Education Office at 734-821-2130.