All young adults (those in their 20s and 30s) of our parish and surrounding community are welcomed to join our growing young adult ministry! If you would like to join our email list, email us at
youngadults@stfrancisa2.org
. Click
Here
to join our Facebook group.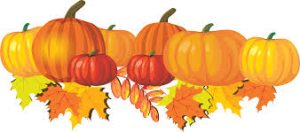 Here's some of o
ur upc
oming events:
The members of the Tap Into Life Solanus Center Beatification Team, are excited to invite you join us in being a part of the official young adult representation of Fr. Solanus Casey at his beatification.  We have a limited number of tickets specifically for young adults (age 18-35ish) and we would love for you to join us!  Your children are welcome.  Please sign up for a ticket with the RSVPform: https://goo.gl/forms/7xGHpopocdHWRhya2.   Tickets are given out on a first come first served basis.
The event will be November 18th, 2017 it will begin at 4 pm, Ford Field, Detroit. It is anticipated to be a two hour event (approximately). The stadium will open for seating at 2 pm.
Spaces are limited. We will let you know at a later date if you have a ticket and next steps.  Each individual who is attending must be registered in order to receive a ticket.  Therefore, if you are bringing your children, please register them individually and indicate that they are with you under 'name.'  For example: Michael Martinez, parent: Julia Martinez.  If you are coming with a group, please include the official name of your group (St. Francis Ann Arbor Young Adults) under 'affiliation' on the RSVP form and the name of the leader(s) of the group (Molly Hill & Juan Crespo).  We need this information in order to organize ticket distribution.