Upcoming Pilgrimage for World Youth Day: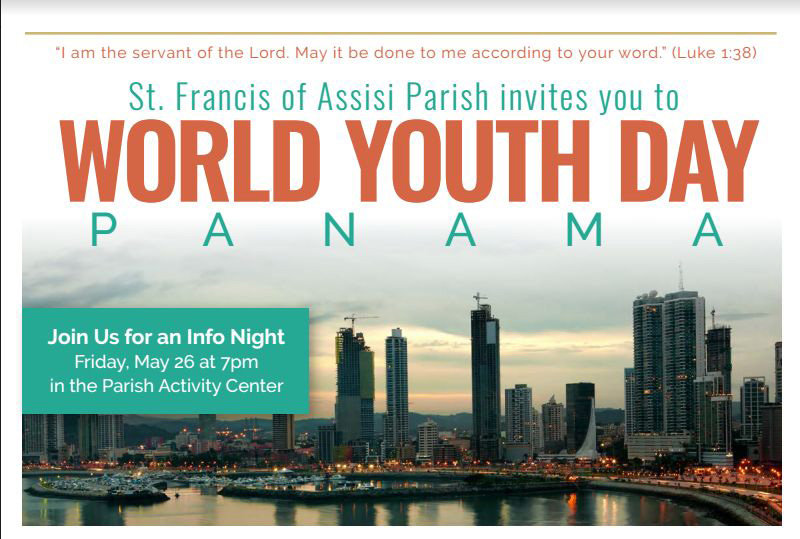 Panama January 2019
Join us for an informational meeting on Friday, May 26 at 7 p.m. in the Parish Activities Center (PAC). Contact Jake Kanitz at jkanitz@stfrancisa2.org or 734-821-2126 or Claudia Morales at cmorales@stfrancisa2.org or 734-821-2128.
---
A Pilgrimage is a time of prayer, shared experiences, reflections and retreat, a religious and spiritual journey or expedition to a shrine or church which focuses our attention on "the one thing that is necessary (Luke 10:42)."
Each year our families enjoy several pilgrimages with Fr. James Conlon, pastor.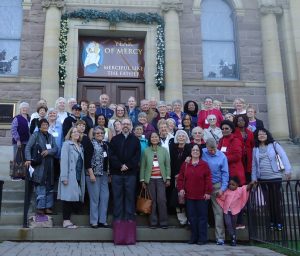 Questions? Contact: Scott Wright at 734-821-2121 or swright@stfrancisa2.org or Ellen Ward at 734-476-5640 (cell). If you would like information in Spanish, please contact Helena Bichakjian at stfreled@stfrancisa2.org or 734-821-2130.
St. Francis of Assisi Catholic Parish, 2150 Frieze Ave., Ann Arbor, MI 48104.