Vision: We are Catholic women in all stages of life discovering what God is calling us to do. Through prayer, fellowship, and study, we strive to grow in our relationship with Christ and one another.
UPCOMING EVENTS 2017:
Baby Drive to Benefit Arbor Woman and CSSW
April 22 and 23 during Weekend Masses
In support of Arbor Woman and Catholic Social Services of Washtenaw, the MOMS and Women's Faith & Fellowship groups ask you to consider donating baby items needed for the mothers and children served through their agencies.
Items needed: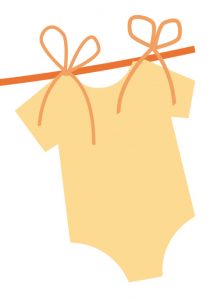 Women's Faith & Fellowship: Baby Shower
April 24th 7:00 p.m. in the Parish Activities Center
Come join us as we celebrate life! We will be joined by Iris Proctor, director of ArborWoman and Emily Cedo, pregnancy counselor at CSSW who will share with us their ministry to mothers and children in need.  Please remember to bring a baby item with you either to Mass the weekend on April 22-23 or to the Baby Shower event. Items needed.
Rosary and Benediction with Sisters of Mary, Mother of the Eucharist
Thursday May 25 6:30 p.m. in church
Join us for recitation of the rosary and benediction after Eucharist Adoration, followed with a talk about the Rosary, its importance, history, and personal connection to the Sisters of Mary, Mother of the Eucharist.
Planning Meeting and Committee Fellowship Dinner
Thursday June 8 Place and Time TBD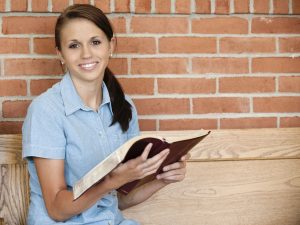 Small Group for Women
Join us every Fall and Lent for a Small Faith Sharing Group especially designed for women. Come enrich your faith through reading and discussion with other women from all walks of life. For more information on our Faith Sharing Groups, click: Fall and Lenten Small Group or contact Kelly Hernandez at khernandez@stfrancisa2.org or 734-821-2122.