Vision: We are Catholic women in all stages of life discovering what God is calling us to do. Through prayer, fellowship, and study, we strive to grow in our relationship with Christ and one another.
JOIN US: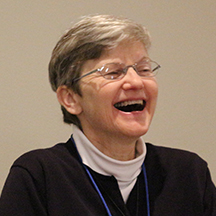 Join us Thursday, March 8th for a talk by Sr. Sarah Burdick on The Gifts of the Holy Spirit, as explained through the writings and teachings of St. John Paul II
6:30 p.m. (church) Evening Prayer and Benediction
7:00 p.m. (chapel) Fellowship and Talk
(childcare available in the nursery nextdoor)
Sr. Sarah Burdick, is the director of formation for the Servants of God's Love religious community, serves as the director of theology and teaches at Father Gabriel Richard High School, has offered talks worldwide and is co-host of the Ave Maria Radio show "Notes From Above."  She has a B.S. in Education from the University of Michigan and a M.A. in theology from Sacred Heart Major Seminary in Detroit.
---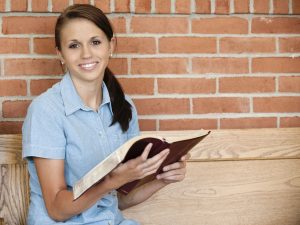 Small Group for Women
Join us every Fall and Lent for a Small Faith Sharing Group especially designed for women. Come enrich your faith through reading and discussion with other women from all walks of life. For more information on our Faith Sharing Groups, click: Advent and Lenten Small Group or contact Kelly Hernandez at khernandez@stfrancisa2.org or 734-821-2122.