Vision: We are Catholic women in all stages of life discovering what God is calling us to do. Through prayer, fellowship, and study, we strive to grow in our relationship with Christ and one another.
UPCOMING EVENTS 2017:
"Nollaig na mban" or "Women's Christmas"         SIGN UP HERE
Sunday, January 8th at 2:00 p.m. in the P.A.C.
"Nollaig na mban" is an Irish tradition, celebrated on the Epiphany of the Lord, in which women gather in each other homes or the local pub for relaxation and celebration after the long holiday. Come join in this special Irish tradition, with special gifts to celebrate your hard work and dedication to your families, and learn about the Feast of the Epiphany from our Ireland-native pastor, Fr. James.
"Even God rested by the seventh day, Irish women didn't stop until the twelfth" (excerpt from the Irish Times 1998)
Evening Prayer and the Song of Songs with Fr. Shaun
Thursday, February 16 at 6:30 p.m. in church
Song of Songs, or the greatest of songs, sings the love God has for His people. Come learn about this beautiful poetry from scripture and how it speaks to the love God is calling His people to. Prefaced with an introduction on how to read scripture.
Divine Mercy for Moms: Sharing the Lessons of St. Faustina
Sunday, March 12th at 2:00 p.m. in the P.A.C.
Michele Faehnle and Emily Jaminet, authors of Divine Mercy for Moms will share the message of Divine Mercy and the practical application for today's moms. Come learn from their personal testimonies as Catholic mothers, how to say "yes" to God, and bring mercy into our own families.
Baby Drive to Benefit Arbor Woman and CSSW
April 22 and 23 during Weekend Masses
In support of Arbor Woman and Catholic Social Services of Washtenaw, the MOMS and Women's Faith & Fellowship groups ask you to consider donating baby items needed for the mothers and children served through their agencies. Items needed will be posted in the bulletin the weeks leading up to the drive.
Baby Shower
April 27th at 7:00 p.m. in the P.A.C.
Join the MOMS and Women's Faith & Fellowship groups for a celebration of life! Iris Proctor, director of Arbor Woman, and Julie Payne, pregnancy counselor of Catholic Social Services of Washtenaw, will speak about their work and the women being served through their agencies.
Rosary and Benediction with Sisters of Mary, Mother of the Eucharist
Thursday May 25 6:30 p.m. in church
Join us for recitation of the rosary and benediction after Eucharist Adoration, followed with a talk about the Rosary, its importance, history, and personal connection to the Sisters of Mary, Mother of the Eucharist.
Planning Meeting and Committee Fellowship Dinner
Thursday June 8 Place and Time TBD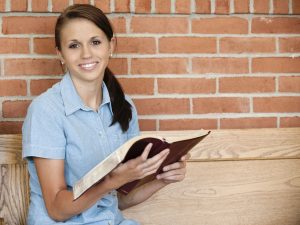 Small Group for Women
Join us every Fall and Lent for a Small Faith Sharing Group especially designed for women. Come enrich your faith through reading and discussion with other women from all walks of life. For more information on our Faith Sharing Groups, click: Fall and Lenten Small Group or contact Kelly Hernandez at khernandez@stfrancisa2.org or 734-821-2122.