All men, from every stage of life, are invited to join the Men's Ministry!
Come learn, share, and grow in your faith through prayer, talks and fellowship.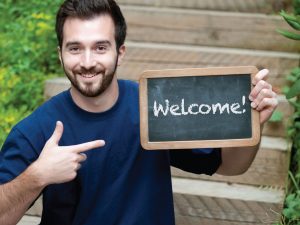 Join us for Eucharist Adoration, Benediction and Song: Thursday, January 5 at 6:30 p.m.
"We saw the star at its rising and have come to do him homage."  Matt. 2:2
These words spoken by the Magi reflect the heart of every person who approaches our Lord in Eucharist Adoration.
Afterwards, all men are invited to join the Men's Ministry in the P.A.C. for pizza, beer, and fellowship.
                      SIGN UP HERE  "O Come Let Us Adore Him."
Mark your calendar for these other upcoming events:
Feb. 12 "Joy of the Gospel" Join us as Billy Kangas, Phd candidate from Catholic University, talks on Evangellii Gadium and how to practically live out the call of the New Evangelization in the workplace, home, and family.
Friday, April 21 6:30 p.m. "Divine Mercy" Join us as Peter Herbeck shares his personal testimony of mercy in action.