All men, from every stage of life, are invited to join the Men's Ministry!
Come learn, share, and grow in your faith through prayer, talks and fellowship!
---
The St. Francis Men's Ministry exists to join men more fully each day in the mission of the Holy Spirit, by equipping them to live as disciples of Jesus Christ, to support and encourage one another through prayer and sharing, and to demonstrate the love of the Father through word and deed to a world in need.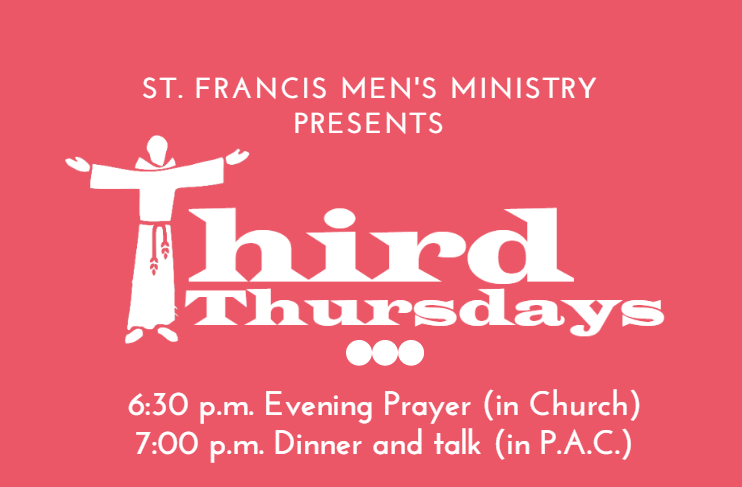 Thursday, Sept. 20th
Beer 'n Brats with the Padres
Bring your questions regarding our faith to be answered by our priests and deacons
6:30 pm Evening Prayer (church)
7:00 pm Dinner and Q&A (PAC)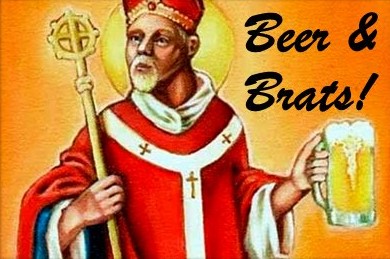 Join us for one of our Upcoming Events:
Oct. 18th: Peter Herbeck: "St. Francis Used Words!"
Have you ever heard the quote "Preach the Gospel always and when necessary use words?" Did you know that St. Francis never said this? Unfortunately, this attribution has led some to believe that St. Francis rarely used words to evangelize. Peter Herbeck will explain from first-hand accounts how St. Francis, following in the example of Jesus and His disciples, used words to evangelize! We will also explore what we can learn from St. Francis's example for preaching the Gospel today.
Nov. 15th: Marty Bodnar: "Basketball, the Law, and the Lord"
Devout Catholic, attorney, and former U of M Basketball player, Marty Bodnar, will share with us his personal testimony of faith. He will speak on how his faith in Jesus Christ has motivated his work as an attorney and passion for collegiate athletics.