St. Francis 2017
EASTER SEASON EVENTS
Worship Schedule: Mass Times & Confession Times
---
---
Resurrection Fridays: May 5, 12, 19, and 26
Begin your Easter Fridays with Mass at 8:15 am in church and then head over to the PAC.  Join our pastor, Fr. James Conlon for breakfast and a series of talks on the Church.  Fr. James will present on the Church through the lens of Vatican II and what the Council Fathers had to say about who we are and what we are called to do. Childcare is available.
Let us know you are coming and sign-up…
---
Immigration Talk
Tuesday, May 16 at 7pm in the St. Francis PAC
"If you hold my hand, no one will be able to take you away from me."
Parishioner, William Lopez, PhD, will take a close look at an immigration home raid that occurred in Washtenaw County, the effects of immigration raids on Latino families and communities, and ask what we, as Catholics, are called to do about it.
Let us know if you can join us!
---

2017 Catholic Habitat House
April 1st., – June 10th, 2017, members of St. Francis Parish along with other Catholics in Washtenaw County will be working to complete renovations on the house in Ypsilanti. Sign-up to work.
We also have this catholic-habitat.blog for more details and history.
---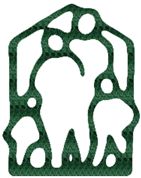 Alpha House Family Shelter
May 22-28, 2017, Serve, with St. Francis, the 5-6 homeless families at Alpha House. Both adults and children are welcome to volunteer together.  We need your help to:  Purchase, cook and serve meals (about 25 people including dinner volunteers). Volunteers can eat too!  Engage children in activities after dinner while parents do chores.  One adult to sleep overnight at the shelter each night to help the paid staff person in case of an emergency.
---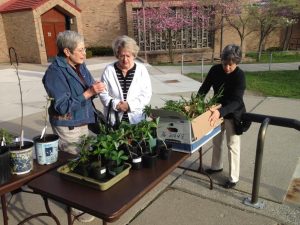 Sustainable Vegetable Garden Project:  These gardens provide fresh organic produce and herbs to families at Foundations Preschool of Ann Arbor on Packard Road, a program for low income, struggling, at-risk children and families of our area.
&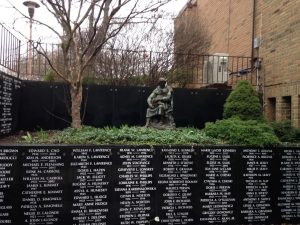 Botanical Gardens: Gardening and Grounds Grooming Group (4G Network) Ministry:  Several gardens surround the St Francis of Assisi campus of buildings, including, but not limited to, the church, school, rectory and/or parish offices.  These gardens need to be a beautiful expression of hospitality, in particular, the entrances, to our fellow parishioners and visitors as well as reflect a statement of our appreciation for God's creation and nature.   Spring tasks: remove debris/dead plants; prepare beds and plant annuals and perennials;  Summer tasks:water and weed weekly/bimonthly; mulch; deadhead flowers; Fall tasks: rake leaves/clear beds, plant bulbs.
---
Look for more Pentecost and Ordinary Time events on our sign-up page, here!