Donations of Backpacks & School Supplies for local children in Need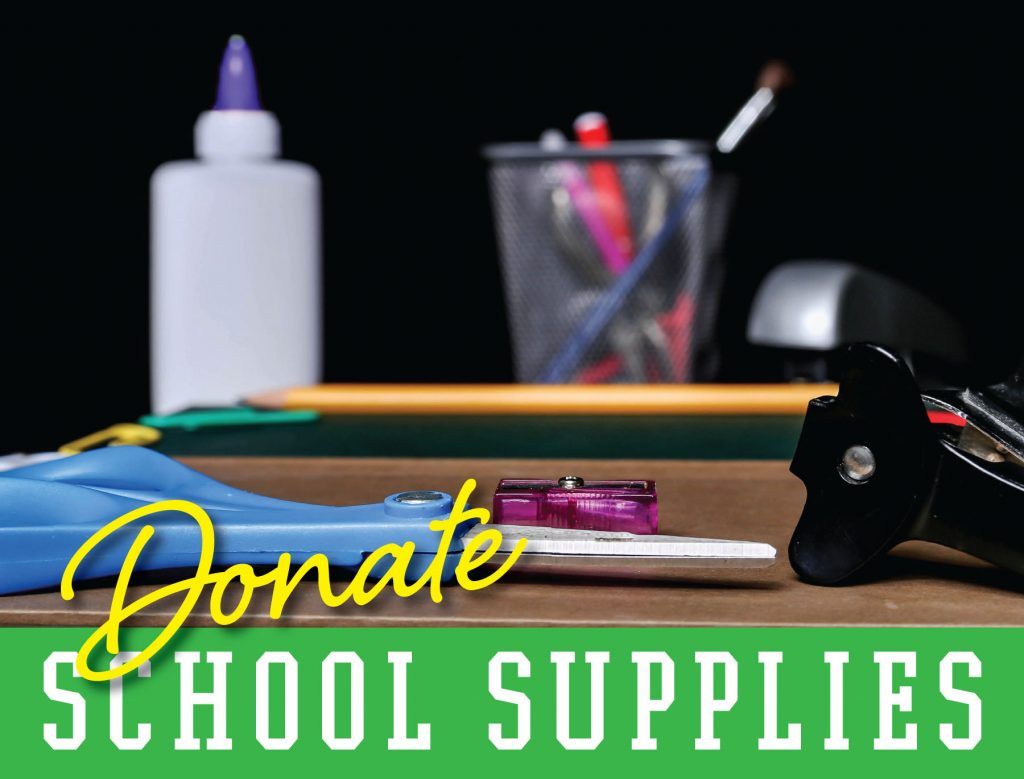 On the weekend of  July 21/22, we will be collecting donations of school supplies and backpacks in new or excellent condition for our local area school children in need.  Children of migrants, refugees, and immigrants, facilitated by the group Mexiquenses en Michigan will be helped. If you are able, please help by bringing donated items to Mass on Sat/Sun, July 21/22 to place in the basket near the altar at the time of the offertory (when Father calls the children forward to bring can goods for the poor).  You may also drop supplies off early in the Religious Education or Parish Office.  Our parish children will pack the supplies during Vacation Bible School.
School Supplies Needed are:
Please! Backpacks (new or in excellent condition)
Pencils and pens
Crayons and colored pencils
washable markers
glue sticks and small glue bottles
erasers
child safety scissors
paper tablets and notebooks
Folders (brightly colored for children) and School Binders)
Scotch tape
Rulers/protractors
Boxed tissues
Small hand sanitizers
Paper towels
Also, diapers and diaper wipes are needed for infants and toddlers and socks of sizes infant to 10 years are needed.
For more information, please contact Ellen Ward at ward@stfrancisa2.org or 821-2130  Thank you!